Bureau Veritas

Featured Employer
Houston, Texas, United States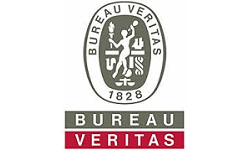 ---
A WORLD LEADER IN TESTING, INSPECTION & CERTIFICATION SERVICES
Bureau Veritas offers dynamic, exciting employment opportunities with an attractive salary/benefit package and an opportunity to play a vital role with a global organization. If you would enjoy working in a dynamic environment and are looking for an opportunity to become part of a stellar team of professionals, we invite you to apply online today.
Bureau Veritas is an Equal Opportunity Employer, and as such we recruit, hire, train, and promote persons in all job classifications without regard to race, color, religion, sex, national origin, disability, age, marital status, citizen status, sexual orientation, genetics, status as a protected veteran, or any other non-job-related characteristics.
This position is responsible to ensure equal opportunity in employment in that all persons are treated equally and on the basis of merit, in decisions regarding selection, placement, promotions, training, work assignments, transfers and other personnel actions.
The Product Manager is responsible for the control, maintenance and distribution of the Bureau Veritas Certification NA Management System (BMS) and to keep it aligned with Global BMS. The Product Manager is also responsible for the co-ordination of accreditation activity within Bureau Veritas Certification NA and Internal Audits for the product under his/her responsibility. The Product Manager shall provide technical accreditation knowledge to the Bureau Veritas Certification NA organization and ensure that the BMS, ISO 17021 and other relevant accreditation standards are met. The Product Manager in in conjunction with Certification/Technical Manager shall ensure the co-ordination of all external accreditation audits. The Product Manager shall support the new business development department in ensuring domestic and global contracts are established to meet client, Bureau Veritas Certification and accreditation requirements. The Product Manager shall also support the management of Key Accounts related to the product he/her is responsible. The Product Manager shall assist in the co-ordination of the development of new products in accordance with budgeted and strategic requirements.
Responsibilities
To conduct and coordinate the administration and technical review to decide on certificate issuance.
To provide technical support to all processes of Bureau Veritas Certification and ensure that both office personnel and audit teams are competent to perform the activities related to the product he/she is responsible.
To participate in the review, update and maintenance of BMS and Bureau Veritas Certification Management System to all relevant locations including audit staff and ensure that it is continuously used and effectively implemented. Ensuring that the Bureau Veritas Certification Management system meets the principal standards of accreditation and BV / Bureau Veritas Certification Policy.
To act as the liaison with accreditation bodies.
To manage all activities associated with accreditations held by Bureau Veritas Certification related to the product that he/she is responsible.
To participate in new product development within Bureau Veritas Certification ensuring that all new products are developed within the requirements of the BMS and accreditation requirements. To ensure the proper tools, procedures and support are developed.
To conduct internal audit and external audits as needed.
To drive continuous improvement in all areas of Bureau Veritas Certification activities by coordinating customer satisfaction surveys, mid-term surveys and loyalty surveys.
To assist in the coordination of Management Review and Registration Committee meetings.
To assist in the maintenance of Bureau Veritas Certification accreditations
To participate in the control and resolution of all non-conformities raised against Bureau Veritas Certification, however they may arise i.e. Customer Complaints, Accreditation Body Audits and Internal Audits.
To undertake any other reasonable tasks as directed by the Director of Product Quality and Vice President - Business Unit Manager.
Act as the company's main adviser on issues relating to operational functions and keep abreast of latest developments; and
Perform other duties as assigned by the Vice President - Business Unit Manager of Bureau Veritas Certification.
Requirements
Bachelor's degree in food science or equivalent academic qualification.
5 -10 years of experience in Food Safety implementation in a production environment.
3-5 years of experience in conducting Food Safety Management Systems audits (preferably on behalf of third parties).

3 years of experience in managing Food Safety Management Systems certification portfolio with a reputable certification body.

Have satisfactorily completed a recognized Food Safety Management System Lead Auditor training course (e.g. course based ISO 22000).
Business acumen
Ability to use analytical thinking to make critical decisions and solve business problems
Excellent organizational and time management skills
Strong interpersonal skills highlighting communications excellence and professionalism
Effective team working abilities
Self-motivated, detail oriented, with high-regard for meeting deadlines.
Strong computer skills (high proficiency in Microsoft Excel)
If you are an individual with a disability and you would like us to assist you with searching the Careers Page site for employment opportunities and/or assistance with completing your profile and application, please contact us at 1-888-357-7020 or email us with your request to USinfor@us.bureauveritas.com We are happy to assist you and encourage you to consider Bureau Veritas for your next great career opportunity!
If you would like additional information regarding Bureau Veritas' federal obligations in regards to equal employment opportunity, please click the link below:
http://www1.eeoc.gov/employers/upload/eeoc_self_print_poster.pdf
Created in 1828, Bureau Veritas is a global leader in Testing, Inspection and Certification (TIC), delivering high quality services to help clients meet the growing challenges of quality, safety, environmental protection and social responsibility.

As a trusted partner, Bureau Veritas offers innovative solutions that go beyond simple compliance with regulations and standards, reducing risk, improving performance and promoting sustainable development.

Bureau Veritas core values include integrity and ethics, impartial counsel and validation, customer focus and safety at work.

Bureau Veritas is recognized and accredited by major national and international organizations.