WorleyParsons

Featured Employer
Aberdeen, Scotland, United Kingdom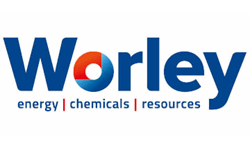 ---
Job Title: Telecoms Technician
Location: Offshore
Rotation: 3/3
Duration: 8 Months
To support safe execution of the telecommunications commissioning workscope in accordance with contract requirements, specifications and schedule.
To provide support to Snr Commissioning Engineer / Commissioning Engineer for related discipline activities.
Review applicable disciplne commissioning technical documentation / procedures
Plan and prepare for execution of future work fronts
Provide competent supervision in the commissioning/function testing of telecommunications plant, equipment and systems
Monitor / report progress as required
Key objective:
To play an active role in ensuring that all Project SHEQ goals are achieved and where possible exceeded.
To ensure the work is carried out in accordance with project specificed requirements / workpacks
To supervise Telecoms Commissioning Technicians in the function testing of project telecommunication systems, in accordance with project technical procedures
To ensure applicable SHEQ procesess /practices are implemeted / followed and where applicable permits in place and associated tool box talks etc are completed prior to commencement of work activities
Primary duties:
Supervise the function testing of telecommunications systems in accordance with applicable telecoms commissioning procedures
Ensure "Red line" project drawings and procedures when changes have been completed during commissioning phase
Review Construction documentation prior to commissioning activities.
Complete the project Completion System in accordance with handover documentation.
Ensure all activities are carried out in a safe manner using WorleyParsons procedures (Task Risk Assessment / TBT / TRIC)
Ensure all activities are implemented in a safe manner using the PTW system
Prepare for future work fronts including preparation of applicable documentation i.e. Workpacks, PTW requests, Method Statements ext
Report progress via the JMS or written report as requested by line manager
Liaise with / support vendors onsite or offshore
Key internal interfaces:
Commissioning Team Lead
Senior Telecoms Commissioning Engineer / Telecoms Commissioning Engineer
Completions Team Members
SHEQ Team Members
Permit Controller
F&G Commissioning Technicians
Key external interfaces:
Client Operations & Maintenance personnel
Sub-contractors / Equipment Vendors
About WorleyParsons: WorleyParsons delivers projects, provides expertise in engineering, procurement and construction and offers a wide range of consulting and advisory services. We cover the full lifecycle, from creating new assets to sustaining and enhancing operating assets, in the hydrocarbons, mineral, metals, chemicals and infrastructure sectors. Our resources and energy are focused on responding to and meeting the needs of our customers over the long term and thereby creating value for our shareholders. WorleyParsons is listed on the Australian Securities Exchange (ASX:WOR).