WorleyParsons

Featured Employer
Aberdeen, Scotland, United Kingdom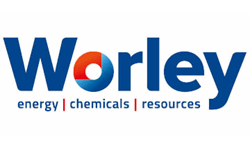 ---
WorleyParsons are recruiting Shift Supervisor:
Supervise all operational related activities and resources to safely achieve targets while on shift and the safe operation of all plant and equipment.
To support overall delivery of company goals and schedule.
To ensure that all work scope is completed in a safe and controlled manner ensuring no detrimental impact to personnel, fabric or environment.
Key objective:
To maintain a safe and environmentally compliant working environment.
To conform to statutory, corporate and contractual requirements / standards.
To contribute to the overall efficiency and effectiveness of work performed on Operational facilities.
To perform all required discipline tasks, safely, consistently and in accordance with project requirements, regularity company procedures and platform compliance plan.
Primary duties:
To control expenditure (hire equipment costs).
To maintain operational integrity.
To develop operation team capability.
Supervising the activities of the on shift operations team including compliance with all safety requirements.
Ensuring the correct and effective operation of the permit to work system.
Central figure in day to day management of Control of Work.
Recording of isolations and effective hand over of information to the following shift.
Playing a key role in the local training and competence assessment programme (Blue Collar Competence Management system support).
Ensuring that environmental targets are met or exceeded.
Carrying out first line maintenance duties
Responsible for ensuring an adequate stock of operational chemicals and other consumables
Maintaining and developing communications and working relationships that positively affect asset performance and moral
Maintaining records.
Deliver worksite audits
Completion of probationary evaluations and assessments in accordance with WorleyParsons Blue Collar Competence Management system.
Assisting with accommodating the requirements of specialists, trainees and visitors to the installation.
Contributing to onshore HAZOPS
Contributing to audits / reviews
Supporting BIES, HSE and SEPA interface activities.
Stand in for the Operations Supervisor
Carrying out emergency duties as required
Provide operational support for Accident Investigations.
Liaise and communicate with onshore Ops Engineer.
Project specific requirements:
Ensuring that the up and over service is maintained.
Ensure that all plant, process and equipment function efficiently with any failure of SECE, s (Safety, Environmental Critical Elements) reported to the Operations Supervisor.
Contribute to ensure export route is 98% available.
Ensure Nightshift operations are prioritised accordingly.
Provides operational direction to all production Operators.
Support DSV (Diving Support Vessels) operations when in field.
Contribute to safe and efficient decommissioning activities.
Stand in as CRO when required.
Act as permit issue authority for the control of work.
Level 3 worksite audits.
Required qualifications / certification:
Essential:
Appropriate documented evidence confirming trade.
BOSIET/MIST/OGUK Medical
Technical Qualification as Process Plant Operator at HNC Level with NVQ/SVQ Level 3.
CRO OPITO assessment.
WorleyParsons mandatory training (Induction, RA, etc)
Desirable:
Assessor or Verifier qualification
Manual Handling
ISSOW
COSHH Assessor
Gas Tester
Draeger rebreather trained.
Experience:
Essential:
Experience in similar position.
Desirable:
Demonstrable offshore experience in a supervisory/Lead role in Operations.
Personal Qualities, Aptitudes and Skills:
Ability to communicate effectively with team members
Demonstrate commitment to safety
Flexible - able to comply with company and client requirements
Ability to work with other disciplines
Confident - ability to work on own initiative
Ability to work in a multi-cultural environment
Has a desire to learn and develop within the role.
Competencies:
Generic:
Ability to supervise work activities
Ability to maintain record keeping systems
Ability to demonstrate a high level of understanding of HSE safe working practices / procedures and their implementation
Safe working - commitment to safe working practices ensuring that all workscopes are completed in a safe manner at all times.
Ability to supervise effective use of resources to deliver quality "tool box talks"
Technical:
Act as CRO.
Operations / Production.
Project Specific:
CRO, Utilities, Pigging, Wells, ISSOW and Gas Testing.
About WorleyParsons: WorleyParsons delivers projects, provides expertise in engineering, procurement and construction and offers a wide range of consulting and advisory services. We cover the full lifecycle, from creating new assets to sustaining and enhancing operating assets, in the hydrocarbons, mineral, metals, chemicals and infrastructure sectors. Our resources and energy are focused on responding to and meeting the needs of our customers over the long term and thereby creating value for our shareholders. WorleyParsons is listed on the Australian Securities Exchange (ASX:WOR).