ENI

Featured Employer
Mozambique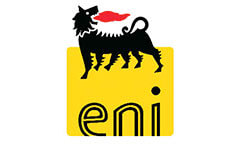 ---
We are currently recruiting a Contract Administrator to join our Eni Rovuma Basin BV- Mozambique Branch. The role will manily consist of supporting the Contract Holder in effective management of Contracts and their relevant administration activities.
The Key responsibilities are:
• Coordinate the day by day activities, ensuring contractor compliance with the terms and conditions of the contract (Scope of Work, Deliverables, Schedule, etc.)
• To ensure that all aspects of the contract are complied with in an auditable manner and that cost, schedule and HSE risks are minimized.
• Provide general contractual / commercial advice to the CH.
• To assist Contract Holder in all matter of tax, insurance, warranty, bond, liquidated damages, etc. and liaise with the relevant internal supporting functions (e.g. Procurement, Finance, Legal).
• Support development of Scope of Work.
• Administer and maintain records of all correspondence, meetings, actions and decisions relating to the contract.
• When applicable, attend the Handover meeting with C&P and verify the completeness of Contract documents.
• Coordinate and maintain register of contractual and commercial issues.
• Prepare correspondence to the Contractors on routine contractual / commercial matters, for signature by the Contract Holder. Review correspondence from Contractors and monitor and expedite response times by Company.
• Attend meetings with Contractors at which contractual / commercial matters may be discussed.
• Ensure all required guarantees, insurance and tax certificates have been received from the Contractor.
• Certify in the ERP system the actual quantity of goods/services received by Company.
• Timely and carefully monitor the applicability of Liquidated Damages / Penalties in line with contract terms.
• Verify the timely and correct approval of Contractor's invoices monitoring the payment process.
• Monitor, track and keep record of the actual Contract expenditure against the ACV.
• Capture and communicate contract administration lessons learned for the Company.
• Assist the Contract Holder in the Contract close-out process and consolidate the supporting documentation.
Skills:
• Advanced knowledge of Contract Management process.
• Advanced knowledge of cost estimating, budgeting, cost analysis & control, comparative economic evaluation.
• Ability to interpret a variety of instructions furnished in written, oral, diagram, or schedule form.
• Ability to solve practical problems and deal with a variety of concrete variables in situations where only limited standardisation exists.
• Proficient personal computer skills including electronic mail, record keeping, routine database activity, word processing, spreadsheet, graphics etc.
• Ability to effectively present information to top management, public groups and/or boards of Directors.
Other Requirements:
• Secondary Level Technical Education
• Bachelor Degree in Economics, Law, Engineering or other relevant degree (preferred).
• Minimum of 10 years' experience in Contract Administration of which at least 5 in Oil & Gas