ENI

Featured Employer
Milan, Lombardy, Italy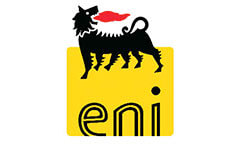 ---
We are currently recruiting a Contract Administrator for Eni S.p.A. based in Milan. The purpose of the role is to Support the Contract Holder in carrying out the day to day administration and management of the executed Contracts; verify contractor compliance with the terms and conditions of the contract.
The Key responsibilities are:
• Ensure the monitoring of the spent against the administrative contract value;
• Verifies that the awarded contractor has supplied all the documentation required under the contract to ensure their compliance with contractual obligations, continued professional/technical competence, guarantees and subcontract authorizations, making sure that these requirements continue to be met for the duration of the contract;
• Maintains contact and follows correspondence with the awarded contractor, ensuring traceability and involving, if necessary, all relevant functions;
• Ensures that the Contract Holder is notified of any irregularities identified during the execution of the contract, also to enable the issue of appropriate feedback, in compliance with any specific provisions set by the division/function;
• Analyses any requests for changes to the contract and disputes arising during the execution phase, in particular verifying their admissibility under the terms of the contract;
• Verifies the admissibility of any claims and the applicability of any penalties or volume discounts provided for in the contract;
• Files the contract management documentation.
Skills:
• Advanced Knowledge of the post award contract management process: application and development of standards, procedures, working instructions in accordance with regulatory system use and application of methodologies for the management of variations and claims during the contract lifecycle with relevant analysis of impact on costs.
• Basic knowledge of pre-award activities: Procurement planning and management including Requisitions, Bid Evaluations and Knowledge of various types of contracts and different Procurement Strategies.
• Civil law and contractual requirements: Regulation of contract/subcontracts: Health Safety and Environment, Safety at worksites, Technical Specifications and standards, Contract Terms and Conditions and International Petroleum Agreements.
• Cost analysis and purchase pricing, Financial Evaluations, Cost estimation and budgeting.
• Be proactive, a self starter and ability to work with minimum supervision.

Other Requirements:
• Degree in an Engineering discipline or equivalent technical qualifications.
• Significant experience in the Oil & Gas industry.
• High-performance orientation with close attention to detail.
"Build the future of energy"