Core Lab

Featured Employer
Duncan, Oklahoma, United States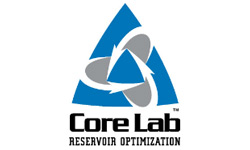 Company: Core Lab
Skills: Laboratory Ops / Tech
Education: Bachelors/3-5 yr Degree
Employment Type: Full Time Salaried Employee
Location: Duncan, Oklahoma, United States
No location/work authorization restrictions found.
---

LABORATORY SUPERVISOR I

SUMMARY

Supervises and performs routine and/or advanced laboratory tests to determine effect of produced, injected, completion or stimulation fluids on properties of reservoir rock samples as designated by Stim-Lab' clients. Supervises all laboratory operations, personnel and safety programs in the designated location.

ESSENTIAL DUTIES AND RESPONSIBILITIES include the following. Other duties may be assigned.
Read and understand all analysis, quality and safety standards in English. Broad understanding of theory and application of test procedures performed and laboratory practices.
Be familiar with set up, adjustment and operation of all laboratory equipment, quality systems and safety programs within the department. Be capable of training laboratory staff in the correct testing, quality and safety practices in accordance with applicable standards, company policies and sound laboratory practice.
Supervise and assist as necessary in performing laboratory test procedures, analytical tests from well-defined standards and procedures as well as develop protocols as needed to meet particular client needs within capability of the laboratory.
Supervise and monitor the calibration of laboratory instruments and verify that all technicians, analysts and lab assistants under supervision are trained and qualified to calibrate, and make minor repairs to designated instruments and maintain proper calibration and repair records.
Exercise, and require lab employees to exercise, procedural, safety and quality requirements specified in both Core Laboratories Safety and Environmental Manual and operation safety specific programs and company policies.
Monitor personal and staff technical, safety and policy training. Insure that laboratory employees receive appropriate training in core analysis, equipment operation, hazardous materials disposal, and other safety, performance and compliance training required by the materials tested and handled, and applicable regulations.
Supervise laboratory technicians/assistants and ensure their compliance with acceptable work habits, safety requirements, company policies, compliance to standards and policies, accuracy of test results, attitude, attendance, time keeping, and all other aspects of their job performance. Laboratory Supervisors shall promptly report to their manager when any lab employee does not meet company performance, substance abuse policy or behavior standards.
Ensure that samples to be tested are properly prioritized for testing; review test results and compare them with specifications or typical test results (if any).
Understand work flow and be able to assign project number, complete laboratory sample and testing log entry requirements, provide protocols for testing, import and process raw data files, and prepare graphs and data tables suitable for client reporting.
Prepare reports suitable for data reporting to clients, seek review of reports by manager or manager's designated employee and once approved arrange delivery of report by electronic or printed means as required by client.
Insure that proper documentation for quotation for services requested, acceptance of quotation by client and delivery of quoted service results are filed for potential auditing purposes. Prepare draft invoice for services performed based on quoted services approved by client and submit to management for approval and processing.

QUALIFICATION REQUIREMENTS

To perform this job successfully, an individual must be able to perform each essential duty satisfactorily. The requirements listed below are representative of the knowledge, skill, and/or ability required. Reasonable accommodation may be made to enable individuals with certain disabilities to perform the essential job functions when safety is not compromised. A 90-day initial review period applies to Laboratory Supervisors, during which time the Laboratory Manager and Division Manager will assess the candidate's suitability for the job.

EDUCATION AND/OR EXPERIENCE

A minimum bachelor of science/arts degree with major focus in physics, physical science, chemistry or engineering is preferred. Oilfield experience in a completions or production operations position is required or willingness to obtain basic training in the drilling, completion and production of a well. Preference will be given to experienced applicants and those with specific education in general chemistry, physics, geology and computer use. Basic understanding and experience with Microsoft Windows, Outlook, PowerPoint, Excel and Word is required. Experience in lieu of a degree is acceptable.

LANGUAGE SKILLS

Ability to read and communicate in the English language, analyze and interpret instructional and technical materials relating to technical procedures, quality management, safety; and, where applicable, government regulations. Ability to write applicable reports and correspondence clearly. Ability to effectively present information and respond to questions from supervisors, clients and laboratory staff.

MATHEMATICAL SKILLS

College algebra level of understanding of equations, use of whole numbers, common fractions, and decimals. Basic understanding of statistics. Ability to compute flow rate, ratio, percent, and quantities (linear, volumetric, or weight) and to read and interpolate applicable data and tables. Able to draw and interpret applicable graphs and control charts. Basic understanding of the metric and SI standards of measurement. Translate oilfield rates, quantities and concentration to laboratory units.

REASONING ABILITY

Ability to solve practical problems and deal with a variety of concrete variables in situations where only limited standardization exists. Ability to interpret a variety of instructions and data furnished in written, oral, diagram or schedule formats. Interpret input data and client goals to produce laboratory scale procedures and protocols to simulate full scale operations.

SUPERVISORY SKILLS

Ability to (1) supervise and direct other employees in the laboratory so that the efficiency of the laboratory operations and equipment remains high; (2) maintain applicable laboratory safety programs and good housekeeping practices in the laboratory; (3) understand and satisfy all laboratory quality requirements; (4) ensure that laboratory testing is performed and reported promptly and accurately in accordance with applicable standards; (5) show the potential to develop leadership skills with employees.

OTHER SKILLS AND ABILITIES

Direct communication with clients orally or electronically at a level sufficient to interpret the client's needs and goals for a project. Ability to prepare, present data at client's facility, and reply to questions and inquiries about the information reported.

SOCIAL RESPONSIBILITIES

Laboratory Supervisors are expected to exhibit professional appearance and attitude. They are also expected to motivate fellow employees to act in harmony. Willingness and ability to meet and interact with the clients is required. Laboratory Supervisors are also required to visit customers periodically to maintain their business relationship and provide assistance with sales efforts and promotion of services offered.

JOB ASSIGNMENTS

Laboratory Supervisors must be ready to accept job assignments at any time, including scheduled days off. Supervisors must be available 24 hours for updates and inquiries from their laboratory personnel when work on projects under their supervision are being conducted. Attendance and active participation at regular planning and safety meetings is required.

CERTIFICATES, LICENSES, REGISTRATIONS

Valid driver's license and a good driving record must be maintained. Certification and licenses particular to their job duties must be maintained current and presentable when required.

PHYSICAL DEMANDS

The physical demands described here are representative, but not necessarily all-inclusive, of those that must be met by an employee to successfully perform the essential functions of this job. Reasonable accommodations may be made to enable individuals with certain disabilities to perform the essential functions when safety is not compromised.

Physical Qualifications for Laboratory Supervisors

Laboratory management and testing staff are required to meet the following physical qualifications:
Pass the drug and alcohol test specified by Core Laboratories for safety-sensitive employees and be prepared to be tested at any time requested by management.
While performing the duties of this job, the employee is regularly required to stand; use hands to finger, handle, or feel objects, tools, or controls; talk or hear; and test or smell. The employee frequently is required to walk, sit, and reach with hands and arms. The employee is occasionally required to stoop, kneel, crouch, or crawl.
Laboratory personnel must regularly lift or move up to 10 pounds and occasionally lift or move up to 50 pounds. Specific vision abilities required by this job include close vision, distance vision, depth perception, and the ability to adjust focus.

WORK ENVIRONMENT

The work environment characteristics described here are representative of those an employee encounters while performing the essential functions of this job. Reasonable accommodations may be made to enable individuals with disabilities to perform the essential functions when safety is not compromised.

While performing the duties of this job, the employee may be exposed to, solvents, crude oil and other oil-field liquids, as well as client supplied solutions, brines and other chemicals. Stim-Lab Division provides product information, training, and personal protective equipment in an effort to protect employees from exposure to potentially harmful levels of those materials. Employees are required to read product information, safety data sheets, use available safety devices, follow guidelines presented during training, and be able to wear and use appropriate personal protective equipment, including, safety glasses, hearing protection, respiratory protective equipment, and any other equipment as may be required by the work environment.

The noise level in the work environment is usually moderate.

Consuming food or drinks are not permitted in laboratories or offices, but only in designated areas. Smoking is not allowed within Core Laboratories facilities.
Core Laboratories is a leading provider of proprietary and patented Reservoir Description and Production Enhancement.
Located with over 70 offices in more than 50 countries in every major oil-producing province in the world. Core Laboratories remains dedicated to providing the technology our client's need to enhance their production. We continue to develop and acquire technologies that complement our existing products and services, and we disseminate these technologies throughout our global network.
Our Clients are the world's largest major, national and independent oil companies. Core Laboratories' reservoir optimization technologies are used to increase total recovery from existing fields. Our services enable our clients to optimize reservoir performance and maximize hydrocarbon recovery from their production fields.
Core Laboratories has taken extensive measures to ensure the services and data provided by all of our worldwide companies are of the highest quality and integrity. Our commitment to applying and developing new technologies to optimize reservoir performance is unsurpassed in the oilfield service industry. This commitment to technology and to our client's bottom line makes Core Laboratories, The Reservoir Optimization Company™.
Our Culture has been defined by over 70 years of business built on the principles of integrity and ethical conduct in the support of our clients. Our continuing primary goal is "to produce a quality product on time at a competitive price" in a manner consistent with these principles. The integrity of our company and ability to provide quality products and services to our clients are the essence of our business.
These same ethical standards are what we expect from our employees. We could not accomplish the extraordinary results we have in our past and will in our future without talented and dedicated employees – such as we have now.
It is the talented and dedicated employees that have positioned Core Laboratories as the leading provider of reservoir- optimizing technologies. You can feel and see this in our culture. Core Laboratories strives to create an environment for our employees so they can advance in their careers enabling both the company and its employees to build value. Our inclusive culture thrives on team-work and mutual respect for our differences. There are opportunities for everyone to grow.