OCB Oilfield Services
Mexico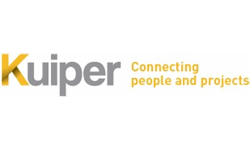 Company: OCB Oilfield Services
Skills: Driller, Crane Operator
Other Skills: Crane Operator, Crane
Experience: 4 + Years
Education: Tech/Vocational Cert/Apprenticeship
Employment Type: Rotational Salaried Employee
Location: Mexico
No location/work authorization restrictions found.
---
JOB TITLE: Crane Operator
REPORTING TO: Marine Section Leader / Deck Supervisor
LOCATION: Mexico
RIG TYPE: Jack-up
Responsible for the safe and efficient execution of vessel loading/unloading operations as well as organizing and supervising the deck crews.
Responsible for/ensure:
Compliance with the client Code of Conduct.
Compliance with applicable internal and external governing requirements.
That any operations do not exceed the limitations of the unit or its equipment.
Daily detailed planning is conducted for all upcoming operations.
Good and clear communications with all involved parties.
Compliance with client training, certification and competence requirements.
That all relevant personnel are adequately trained in handling emergencies.
That all emergency equipment is in good condition and configured as required.
Non-compliances are promptly acted on and reported to the direct supervisor.
Training and competence assessments as assigned and/or required are performed.
Compliance with the standard for tidiness and cleanness.
Assume the safety role as per station bill and emergency preparedness plan.
Responsible for/ensure:
Organizing and supervising the deck crews.
Maintenance of cranes and other relevant lifting appliances.
All relevant governing documents are adhered to by direct reports.
All relevant governing documents are revised as and when required.
That clear daily operational guidelines are provided to all direct reports.
All drills and checks are conducted as required.
All applicable reports and logs are maintained as required by direct supervisor.
Safe and efficient execution of operations as per procedures.
Thorough handovers are provided at each daily change of shift.
Active participation in meeting activities.
Subordinates are trained to fill higher positions.
Other duties are performed as required and/or directed by his/her direct supervisor.
Assist with:
Deck or rig floor operations as required or directed.
Preparation for future drilling operations.
Responsible for/ensure:
That cranes and lifting appliances are maintained and maintenance is recorded.
All other relevant deck equipment is maintained and maintenance is recorded.
Assist with:
Maintaining sufficient stock of spare parts and materials required.
Ensuring operational preparedness of all safety and emergency equipment.
As per Corporate and Regional specific Delegation of Authority matrices.
1.6 QUALIFICATIONS/TRAINING
Offshore Survival
Offshore Medical
Rigging and Slinging
IWCF Well Control Awareness Course Level 1
Firefighting Team Leader
HLO
2.0 REGIONAL REQUIREMENTS
This section describes requirements deemed necessary for this position in the respective region and are considered as additions to the requirements outlined in Section 1.
The requirements in Section 1 are to be considered minimum corporate requirements and deviations from same are to be handled in accordance to the Directive for Handling of non-conformities.