WorleyParsons

Featured Employer
Aberdeen, Scotland, United Kingdom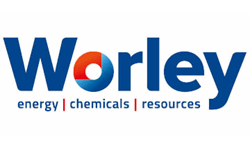 Company: WorleyParsons
Skills: Mechanical Engineering, Mechanical Technician
Education: Tech/Vocational Cert/Apprenticeship
Employment Type: Rotational Contractor
Salary: Negotiable
Location: Aberdeen, Scotland, United Kingdom
No location/work authorization restrictions found.
---
WorleyParsons is looking for a Mechanical Operations Technician to join our Oil, Gas & Chemicals operation based offshore:
Purpose / Role
The purpose of this role is to provide Operational Mechanical support to the Construction & Commissioning Teams and develop the infrastructure and systems necessary for the successful start-up and operation of the facility. During the Project's Construction & Commissioning phase, commissioning activities will be at the EPC site.
Subsequently, the role will become rotational offshore to support production, startup and operations. Offshore, the position is responsible for all day-to-day maintenance activities associated with utilities and process equipment on the installation, executing mechanical corrective and safety critical work to assure equipment integrity and availability. This is carried out in accordance with the legislative requirements, company health, safety, environmental, integrity policies, company procedures and values.
Key aims and objectives
Successful candidate will be a fully experienced member of the O&M team with special responsibility for executing the safe and cost effective maintenance (both planned and corrective) of all mechanical plant and equipment as well as performing selected operating duties including Operations and appropriate isolations under Control of Work.
Responsible, through their line management, for the optimised and safe running of the Facilities
Position of Mechanical Operations Technician as part of Core Crew on agreed rotation
Provide exemplary performance in the areas of both safety and business performance deliver
Support planning of safe and cost effective activity of all associated plant and equipment
Prime responsibilities and duties
Commitment to Incident Free operations and actively promote within their team
Actively support a working environment based on respect for health, safety and environmental issues and supporting the development of a high level of asset integrity and reliability in the design to deliver Operational Excellence in subsequent Operations
Encourage good, open communication promoting ownership, engagement and adherence to values
Carry out additional duties, e.g. first aid, coxswain, mercury and other associated Meter user/readers associated with the role
Be aware of and practice fully the requirement for Operating Discipline in completing all work
Implement all relevant policies and procedures as defined within the Operating Management System (OMS)
Adhere working to a Safe System of Work and ISSOW
Understand and undertake the role of competent persons including being an isolating authority required for your role
Requirement to deliver as Performing Authority within Control of Work process
Plan, prepare, execute and close out all Mechanical & Operations work as defined in the Maintenance Management System and asset plans.
Liaise directly with the asset planners and immediate supervisors to ensure that the asset 2 week forward plans are achievable for own discipline and consistent with the safe operating principles.
Operate and maintain all plant and equipment for the asset operation
Working with the asset engineers carry out fault finding, rectifying and repairing to the required standard. Prepare and complete all necessary paperwork associated with the client's requirements relative to control of work and safe operating practices. E.g. GOC certification, operating procedures, risk assessments and any other associated documentation.
Co-ordinate spare parts requirements and the optimization of Mechanical and Operational spares stock levels.
Minimise downtime and contribute to the achievement of production targets and key performance indicators
Act as a single point of contact for vendors executing work on the facility, including the Preparation of Work Control Certificate's (Permits) and ICC's (Isolations), that any spares required are on board and the work is ready to be executed
Be prepared to assist all other trades within capability in the performance of safe operations
Deliver full compliance with the OMS, Golden Rules and Site Safety Standard.
Maintain data quality in creating work requests and closing out work
Progress/maintain all required job competencies as per training and competency matrix
Recognise and assist solving equipment reliability issues where required using CI to enhance working processes and effectiveness
Capable of carrying out general repairs, fault finding, servicing, installation, commissioning of, but not limited to, the following: Centrifugal and reciprocating air compressors, positive displacement pumps, lube oil systems, diesel engines and generators, ventilation systems and fans, winches, cranes and air hoists, firefighting systems, pumps, sprinklers and portable equipment
Ensure a clear and concise crew change handover
Be responsible for the safe and efficient carrying out and accurate recording of testing and pre-commissioning of Mechanical equipment and plant, compiling punch lists/as build drawings as necessary
Assist in writing and reviewing task specific procedures, operating procedures and work packs as requested
Provide input into the Client Safety systems including Intervention and Traction
Act as member of the emergency control team or fire team as appropriate. Responsibilities defined in the Emergency Response Plan
Key internal interfaces
Offshore:
FSO OIM, Chief Engineer and other discipline supervisors, Maintenance & Operations technicians, Vendors / 3rd Parties, Material controller & Deck Foreman
Key internal interfaces
Onshore:
Client Project Team, EPC Contractor, Support organisation (O&M, P&M, Planning Team, etc
Qualifications/Training:
Essential:
N/SVQ Process Engineering Maintenance and Process Level 3 or equivalent
Technical apprenticeship or equivalent training scheme
Related technical qualification, ideally HNC
Appropriate NVQ/SVQ certification
BOSIET/Approved Offshore Medical/MIST
Desirable:
Lifeboat Coxswain
Banksman / Slinger
Abrasive Wheels
Assembling and tightening bolted flange connections
Helideck fire team member
MJI10 Training, must be current i.e. within previous 12 months or current TMJI10
Experience:
Proven offshore maintenance experience and consistently good performance, holding a senior maintenance technician position on a producing facility for a significant period.
Prior CMMS experience advantageous
Personal qualities, aptitudes and skills
Actively support a working environment based on respect for health, safety and environmental issues and supporting the development of a high level of asset integrity and reliability in the design to deliver Operational Excellence in subsequent Operations
Encourage good, open communication promoting ownership, engagement and adherence to Maersk values
Competencies - generic
Deliver full compliance with the OMS, Golden Rules and Site Safety Standard.
Understand and undertake the role of competent persons including being an isolating authority required for your role
Be aware of and practice fully the requirement for Operating Discipline in completing all work
Carry out additional duties, e.g. first aid, coxswain, mercury and other associated Meter user/readers associatedired.
Provide input into the client Safety systems including Intervention and Traction
Be prepared to assist all other trades within capability in the performance of safe operations
Adhere working to a Safe System of Work and ISSOW
Competencies - technical
Plan, prepare, execute and close out all Mechanical & Operations work as defined in the Maintenance Management System and asset plans
Progress/maintain all required job competencies as per training and competency matrix
Recognise and assist solving equipment reliability issues where required using CI to enhance working processes and effectiveness
Capable of carrying out general repairs, fault finding, servicing, installation, commissioning of, but not limited to, the following: Centrifugal and reciprocating air compressors, positive displacement pumps, lube oil systems, diesel engines and generators, ventilation systems and fans, winches, cranes and air hoists, firefighting systems, pumps, sprinklers and portable equipment
Working with the asset engineers carry out fault finding, rectifying and repairing to the required standard. Prepare and complete all necessary paperwork associated with the client's requirements relative to control of work and safe operating practices. E.g. GOC certification, operating procedures, risk assessments and any other associated documentation.
Operate and maintain all plant and equipment for the asset operation
Implement all relevant policies and procedures as defined within the Operating Management System (OMS)