Competentia US, Inc.

Featured Employer
Watford City, North Dakota, United States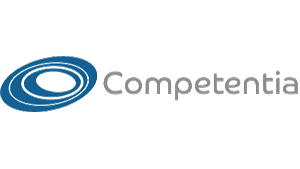 ---
Competentia seeks a Multi-Skilled Operator for a position in Watford City, ND:

Will be responsible for well operations, gas lifted wells, ESP's, three phase separation, gas compression, control board operation, pipeline operation, minor maintenance of valve, pumps and rotating equipment and assisting the other operators and craft personnel in their duties. Prepares for and performs maintenance, taking readings, doing rounds, issuing work permits, following procedures, initiating work requests, writing procedures, and interfacing with support groups.

Proactively monitors well and equipment performance, take appropriate action to maximize production. Works with support groups to optimize chemical pump rates based on production data (corrosion, paraffin, soap injection, etc.). Interfaces with Engineering for data gathering requests. Track test compression data. Conducts fluid levels with echo meter.

Typically requires up to 3 years of experience. Entry level. Provides technical and/or administrative support. Demonstrates the ability to learn terminology, applications and standard procedures for performing the job function. Performs routine, basic office/field tasks using established procedures.
Competentia is an Equal Opportunity / Affirmative Action employer. All qualified applicants will receive consideration for employment without regard to race, color, religion, sex, sexual orientation, gender identity, national origin, disability or protected veteran status, or other status protected by law or regulation. 
Competentia is more than a staffing company; we combine our long experience in the industry with a continuing commitment to innovation to provide a different level of customer service.
From the moment you begin planning your projects Competentia offers you real advantages in all areas related to staffing your teams and managing your manpower resources.
We offer strategic staffing solutions ranging from recruitment and onboarding to training, payrolling and mobilizing your human capital.
Above all we offer the expertise, experience and integrity to bring you genuine peace of mind as you manage one of the most challenging aspects of the modern technical market place.