Competentia US, Inc.

Featured Employer
Corpus Christi, Texas, United States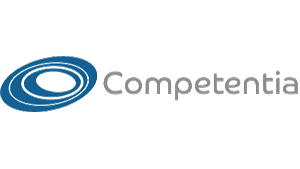 ---
The Modular Construction Manager is responsible for all client oversight and coordination of modular construction activities and packaged equipment.

He or she ensures that modular construction works are performed according to the fabrication schedules and project documents with special attention to the assigned cost budget, quality & safety procedures, and the terms and conditions of all subcontracts.

The Module Construction Manager is responsible for the coordination of and reporting from the module construction group, including reporting on daily, weekly and monthly progress with special attention to schedule impacts identified.
Responsibilities:
Review cost estimates, budgets, and work schedules

Interpret and explain technical information to other professionals

Report work progress and schedule or budget matters

Collaborate with architects, engineers, and other construction specialists

Review and ensure coordination is in place with subcontractor activities

Respond to work delays, emergencies, and other problems

Comply with legal requirements, building and safety codes, and other regulations

Prior to the start of works, review work packages or method statements submitted by the EPC or sub-contractor to ensuring their correct application on the field

Ensure the implementation of all the HSE procedures and standards for all activities

Directly participate in the HSE activities at site as defined in the Site HSE plan

Review manpower employed by the EPC and Subcontractor are adequate and that the works conforms to design documents, Safety regulations, and to the Quality requirements

Perform inspections and sign the necessary certificates as per ITP'S, Site Inspection Plans, and completions documentation

Detect any design errors and engage owners Engineers if need be to make the necessary changes

Willing to travel up to 25% of the time both domestically and internationally. (Italy, Mexico, and Canada)
Qualifications:
BS in Construction Management, Mechanical Engineering, Industrial Management, Piping Engineering, Structural Engineering or commensurate work experience in a supervisory role

8 or more years of experience in industrial construction of Gas processing plants.

Transportation Worker Identification Card (TWIC) preferred

Experience working on Client side as representation in the field

Fully capable of multi-discipline drawing interpretation and P&ID understanding.

Demonstrated technical and analytical skills

Excellent communications skills, both verbal and written

Ability to work within a team with demonstrated strong interpersonal skills

Demonstrated self-motivation and direction, with strong bias toward timely performance and problem resolution
Competentia is more than a staffing company; we combine our long experience in the industry with a continuing commitment to innovation to provide a different level of customer service.
From the moment you begin planning your projects Competentia offers you real advantages in all areas related to staffing your teams and managing your manpower resources.
We offer strategic staffing solutions ranging from recruitment and onboarding to training, payrolling and mobilizing your human capital.
Above all we offer the expertise, experience and integrity to bring you genuine peace of mind as you manage one of the most challenging aspects of the modern technical market place.