Halliburton

Featured Employer
Tananger, Rogaland, Norway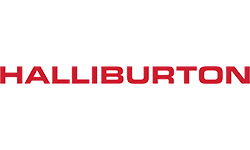 Company: Halliburton
Skills: Business Development
Education: Bachelors/3-5 yr Degree
Employment Type: Full Time Salaried Employee
Location: Tananger, Rogaland, Norway
No location/work authorization restrictions found.
---
Rolle med kundekontakt, brukerstøtte for Landmark OpenWorks og DecisionSpace Geoscience applikasjoner.

Arbeidsoppgaver:
Brukerstøtte til kunder vedrørende bruk av Landmark OpenWorks og DecisionSpace applikasjoner.
Løse saker lagt inn i kundens oppgavedatabase.
Bistå kundens G&G personell med tolkningsverktøy og arbeidsprosesser.
Etablere, dokumentere og dele G&G og data management arbeidsprosesser.
Organisere og levere mindre læresesjoner om hvordan bruke Landmark applikasjoner.
Oppdatere seg på nye versjoner og road maps for interne aplikasjoner.
Være kontaktpunkt mellom kunder og Landmark.
Jobbe i samarbeid med vår interne salgsgruppe for å identifisere nye muligheter.

Vi tilbyr:
Konkurransedyktige pensjons- og forsikringsordninger
Helseforsikring/behandlingsforsikring
Gunstig aksjespareordning
Fokus på teknologi og utvikling
Dyktige kolleger i et internasjonalt arbeidsmiljø

Kvalifikasjoner:
Bachelor/Master, fortrinnsvis i geoscience eller teknisk.
Grunnleggende kjennskap til OpenWorks og DecisionSpace Landmark applikasjon.

Personlige egenskaper:
Motivert og i stand til å jobbe selvstendig, men også samarbeide med kollegaer som en del av et team.
Detaljfokus og evne til å se det store bildet og sammenhenger.
Jobbe sikkert og opptre profesjonelt med sterk fokus på service kvalitet.
Ha gode analytiske og problemløsnings ferdigheter.
Demonstrere utmerkede kommunikasjonskunnskaper (muntlig, skriftlig og lyttende).
Evne til å utnytte tiden effektivt.
Engasjert og villig til å lære nye G&G verktøy og arbeidsbeskrivelser.
Stillingen forutsetter at du med største selvfølgelighet følger bedriftens HMS prosedyrer.

Arbeidssted:
Stavanger eller Bergen

Product Service Line:
Halliburton - Landmark
100% stilling

Kontaktinformasjon:
Ansvarlig for stillingen: Brith E Henriksen (+47) 900 62788
Rekrutterer: Hanne C. Sørensen (+47) 51 83 74 53

Søknadsfrist: 30. april 2019

English version:

Customer facing role, providing application support for Landmark OpenWorks and DecisionSpace Geoscience.

Job description:
Provide support and advice to customers using OpenWorks and DecisionSpace Landmark applications.
Resolve cases submitted via the customer support system.
Assist the customer exploration and production geoscientists in their interpretation tasks and workflows.
Develop, document and share geological, geophysical and data management application workflows.
Organize and deliver one-to-one or small group mentoring sessions on how to use the applications.
Keep up to date with the latest changes and road maps of our applications.
Acting as focal point between clients and Landmark.
Liaise with our internal account team.

We offer:
Competitive pension- and insurance scheme
Company health service
Beneficial employee stock-purchase plan
Focus on technology and further development
Highly skilled colleagues in an international environment

Qualifications:
Degree level education, preferably in a geoscience or technical subject.
Basic to intermediate skills in OpenWorks and DecisionSpace Landmark applications required.

Personal qualities:
Self-motivation and be able to work alone, but also collaborate with colleagues, as part of a greater team.
Pay attention to detail, but also be aware of bigger picture.
Work confidently and behave professionally with a strong focus on service quality.
Possess good analytical and problem solving skills.
Demonstrate excellent (verbal, written and listening) communication skills.
Possess effective time management skills.
Engaged and keen to learn new G&G applications and work flows.
The position requires that you champion the Company's HSE procedures.

Location:
Stavanger or Bergen

Product Service Line:
Halliburton - Landmark
Full time

Contact Persons:
Hiring Manager: Brith E Henriksen (+47) 900 62788
Recruiter: Hanne C. Sørensen (+47) 51 83 74 53

Deadline: 30 th April 2019
Founded in 1919, Halliburton is one of the world's largest providers of products and services to the energy industry. With over 50,000 employees, representing 140 nationalities, and operations in approximately 70 countries, the company serves the upstream oil and gas industry throughout the lifecycle of the reservoir – from locating hydrocarbons and managing geological data, to drilling and formation evaluation, well construction, completion and production optimization. Halliburton's fascinating and proud history reveals a continuous focus on innovation and expansion that began with the company's founder, Erle P. Halliburton. After borrowing a wagon, a team of mules and a pump, he built a wooden mixing box and started an oil well cementing business in Duncan, Oklahoma.
In the 1930s, Halliburton established its first research laboratories where the company tested cement mixes, began offering acidizing services to break down the resistance of limestone formations and increase the production of oil and gas, and performed its first offshore cementing job using a barge-mounted cementing unit at a rig in the Creole Field in the Gulf of Mexico. This was the beginning of what was to become the world's most extensive offshore service.
Halliburton took the initial steps toward becoming a worldwide company in 1926. We sold five cementing units to an English company in Burma, the start of our Eastern Hemisphere operations, and Erle P. Halliburton sent his brothers to open our business in Alberta, Canada. We opened in Venezuela in 1940. By 1946, the company – using its innovative technology – had expanded into Colombia, Ecuador, Peru and the Middle East and began performing services for the Arabian-American Oil Company, the forerunner of Saudi Aramco.
In 1951, Halliburton made its first appearance in Europe as Halliburton Italiana SpA., a wholly owned subsidiary in Italy. In the next seven years, Halliburton launched Halliburton Company Germany GmbH, set up operations in Argentina and established a subsidiary in England.
In 1984, Halliburton provided all of the well completion equipment for the first multiwell platform offshore China. Two years later, Halliburton became the first American company to perform an oilfield service job on the China mainland
The final decade of the 20th century brought more changes and growth to Halliburton. The company opened a branch office in Moscow in 1991.
The company realigned its work into Eastern and Western Hemisphere operations in 2006, and in 2007, divided its service offerings into two divisions: Completion and Production, and Drilling and Evaluation.
Today, Halliburton offers the world's broadest array of products, services and integrated solutions for oil and gas exploration, development and production.
To learn more about career opportunities, please visit www.gohalliburton.com.
Halliburton is an equal opportunity employer.
Halliburton placed 2nd in the 2018 Rigzone Ideal Employer Rankings - find out more.