Grupo Epalmo

Featured Employer
Luanda, Luanda Province, Angola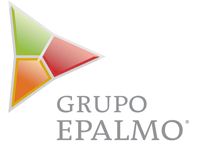 Company: Grupo Epalmo
Skills: Secretarial or Administrative
Experience: 10 + Years
Education: Masters Degree
Location: Luanda, Luanda Province, Angola
In order to apply for this position, applicants MUST meet the following criteria. If your resume does not match these criteria, you will not be able to apply for this position.

Authorized to work in: Angola
---
Descrição do Serviço pretendido: Assegurar o funcionamento do secretariado técnico e administrativo da Divisão de engenharia projectos e trabalhos.
Actividades - Respeitar e fazer respeitar a carta de segurança, higiene e ambiente da Total E P Angola. - Fazer a gestão de todas as correspondências em circulação de e para a divisão. - Receber - 1. Reçois (tamponne) et distribue le courrier entrant, - receber e distribuir o correio 2. Enregistre la réception et l'envoi de documents, - fazer o registo dos documentos recebidos e enviados 3. Répondre aux appels téléphoniques, transfère ou filtre les appels, prend les messages, - atender as chamadas telefonicas, transferir, filtrar e tomar nota dos recados 4. Effectuer les appels externes à la Division à la demande du personnel DT/EPT, - fazer as chamadas externas para a Divisao ao pedido do pessoal 5. S'assure que les visiteurs ont bien rendez-vous, informe l'interlocuteur de l'arrivée d'un visiteur avant de l'introduire (Protocole), - Assegurar-se da boa recepçao dos visitantes, informar a pessoa correspondente da chegada do visitante antes do protocolo 6. Rédiger, vérifié et contrôler les différents documents administratifs, lettres, notes, rapports, ordres mission, invitations, commandes, etc - redigir, verificar e controlar os diferentes documentos administrativos, cartas, notas, relatorios, ordens de missao, convites, pedidos, etc. 7. Contrôle l'alimentation papier fax, imprimante et photocopieuse et la qualité d'impression, - abastecer as maquinas como impressoras, fax, e garantir a qualidade da impressão 8. Déclenche l'intervention maintenance à l'apparition de problèmes sur ces machines (changement cartouches d'encre,...) - acionar a intervencao da manutencao ao surgimento de problemas sobre as maquinas como reposicao de tonners ou qualquer bloqueio das impressoras 9. Suit le bon fonctionnement des différents processus administratifs liés aux agents, - seguir o bom funcionamento dos diferentes processos administrativos ligados aos agentes 10. Effectue les demandes d'hébergement et de transport pour les déplacements chantiers, - fazer os pedidos de alojamento e de transporte das deslocações dos missionários 11. Assure le suivi administratif du personnel rotationnel (préparation des demandes de visa, réception des billets d'avion,...), - assegurar-se do seguimento administrativo das equipas rotacionais como processos de vistos, bilhetes de avião, etc 12. Suit la mise à jour des statuts des visas pour tout le personnel (échéancier de renouvellement), - acompanhar a actualização de vistos de todo pessoal expatriado 13. Met à jour le planning de réservation salle de réunion et matériels de présentation, - manter actualizado o plano de reservas da sala de reunião e materiais de apresentação 14. Contrôle le niveau de stock des fournitures bureau, boissons et consommables, - controlar os niveis de stock de material de escritório e da cafetaria (agua, chas, cafe, copos, etc) 15. Supervise l'équipe de nettoyage, - supervisionar a equipa da limpeza 16. Répondre à toute autre tche sollicitée par le management tant que le travail souhaité rentre dans les compétences de la secrétaire. - responder à qualquer outra tarefa solicitada pelo chefe assim como o trabalho desejado 17. Organisations des événements de la direction - organização dos eventos da divisão. 18. Vérifications des times sheet (feuilles de pointage) et envoyer aux couts - organizaçao das time sheets - verificaçao e envio das time sheets dos contratados as hierarquias para validaçao. 19. Organisation de l'organigramme de la Division - actualização do organigrama da divisão 20. Evolution prévisible de la population active selon les changements entité de la Filiale. - fazer uma previsão evolutiva da população activa de acordo as mudanças da entidade 21. Demmande d´achats service et materiel, Achats decentralize 22. Support au secrétariat de la DT - dar suporte ao secretariado da DT se necessário 23. Support au RH (GC au sein du DT) - dar suporte ao RH (gestora de carreiras DT)
Contexto e Ambiente Poste de travail standard Secrétariat. - - Relations de travail avec tous les services, personnes, entités ou sociétés qui seront amenés à être en contact avec la Division notamment, les différentes directions de TEPA - relacoes de trabalho com todo o serviço, pessoal, entidades ou empresas que serão levadas a estar em contacto com a Divisao - Moyens mis en œuvre : - Téléphone et annuaire. - Micro-ordinateur - Listes de diffusion - Fax, photocopieur, scanner Finalidade La secrétaire doit réceptionner et enregistrer tout document entrant ou sortant de la Division. Elle est garante de la traçabilité et de l'archivage de ces documents. A secretaria deve recepcionar e registar todo o documento que entra e sai da Divisao, ela deve assegurar-se da traçabilidade e arquivagem destes documentos, Elle intervient en support bureautique auprès de tout responsable de département au sein de DT/EPT. - deve intervir igualmente no suporte administrativo junto de todo responsavel de departamento no seio da Divisao Elle est l'interlocuteur privilégié des différents agents concernant l'application des procédures administratifs - ela é o intecambio directo dos diferentes agentes ligados a aplicaçao dos procedimentos administrativos Perfil requerido Bonne présentation - Disponibilité - Efficacité - Ponctualité - Bonnes relations humaines - Sens de la confidentialité - Diplomatie. - Deve ter boa apresentaçao, disponiblidade, eficacia, pontualidade, boas relacoes humanas, senso de confidencialidade e diplomacia. - Connaissance approfondie de Word/Excel/Powerpoint. - conhecimento aprofundado das ferramentas do office como word/excel e powerpoint - Bonne pratique également des outils de messagerie et d'agenda partagé - bom conhecimento igualmente do outlook - Comportement: Ordre - Méthode - Disponibilité - Ponctualité - Assiduité - Capacité d'organisation et de communication - Bon relationnel - a nivel comportamental - ordem, metodo, assiduidade, capacidade de organizaçao e comunicaçao e bom relacionamento
With 18 years of activity around the world, Grupo Epalmo, based in Porto, Portugal, is acknowledged in its own country and in the international markets for its competence, accuracy, professionalism and perseverance, being one of the major business groups experienced in Human Resources, Temporary Work, Professional Training, Consulting, Construction and Industrial Maintenance.
Grupo Epalmo has always followed a business dynamic focused on both clients and collaborators, and though mainly directed on the Energy, Industrial and Construction areas, it has been increasing its investments regarding the conquering of new and ambitious goals and markets.
Based always on a spirit of professionalism and supported by a technical and theoretical know-how, Grupo Epalmo, and its highly qualified and motivated teams, is the first to provide services with the aspiration to best serve the clients' demands, with dedication and consideration.
Operating in more than 20 countries, including Angola, we provide our teams and specialists, for operators in the international energy sector, from Oil & Gas and industrial maintenance, to nuclear and construction.
Grupo Epalmo, Headquarters;

Rua S. Lourenco 12 1 Sala 1 e 6
Apartado 1120
4446 – 909 Ermesinde – Portugal
Tel: (+351) 229 773 650
Fax: (+351) 229 733 544
For more information's and Resumes Submittals please use the following:
www.grupoepalmo.com