International Development Company Manpower Supply

Featured Employer
Abu Dhabi, Abu Dhabi, United Arab Emirates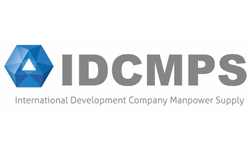 Company: International Development Company Manpower Supply
Skills: Drilling Foreman / Drilling Supervisor
Experience: 15 + Years
Education: Bachelors/3-5 yr Degree
Location: Abu Dhabi, Abu Dhabi, United Arab Emirates
No location/work authorization restrictions found.
---
JOB DESCRIPTION
Job Title    : Island Drilling ERD Drilling Supervisor Department : Drilling

 

Section : Drilling and Completions Operations

Group (Team) : Drilling Operations

Location : AUH

1.    Job Purpose and Scope:

The Island Drilling ERD Drilling Supervisor provides day-to-day on-site leadership and supervision of all drilling , completions and workover operations and is responsible for the safe and efficient execution of the drilling program.

2.Dimensions:

Other:

Principal Accountabilities:

Provides day-to-day on-site leadership and supervision of drilling, completions and work over operations.
Ensures that   Company   HSE   policies,   procedures,   regulations   and   objectives   are  effectively implemented.
Responsible for strict adherence to all Company systems, procedures, standards, safety rules and regulations by all Company personnel and contractors on-site.
Responsible for clear and concise reporting of all well site drilling activities such as daily drilling reports, material transfers and safety meetings, and capture of lessons learned.
Responsible for reporting, investigations and follow-up of all accidents and near misses on-site and effective/lasting closure.
Responsible for performing site emergency plans and organizes regular emergency exercises and drills on-site and timely reporting on DDR.
Responsible for rig moves and rig positioning with proper Risk assessment and mitigation plans.
Primary contact with rig and third-party personnel at the rig site to ensure operations are performed in accordance with the drilling program in a safe and cost-effective manner.
Organizes and orders the necessary services and equipment to conduct operations.
Ensures safe and timely return of equipment and surplus materials to Company stores upon completion of well operations.
Responsible for HSE procedures being continuously enforced, and for making effective decisions in emergency situations. Ensures that safety regulations and practices are respected and followed by all personnel on rig site including drilling contractor and Service Company employees.
Ensures operations comply with the Standard Drilling Instructions (SDI) and Drilling Safety Instructions (DSJ) Manuals and SIMOPS procedures.
Regularly inspects rig and third-party equipment for adequate maintenance. Maintains inventory of all equipment I materials I supplies and spare parts and report on DOR
Ensures potential pollution control poblems are considered and relative contingency plans are understood by rig and third-party personnel.
Ensures that safety drills/tests are conducted on rig site as per company plan and procedures and reported. Investigates accidents/incidents and follows-up on action plan until fully closed.
Liaises with Field Production for island site inspections prior to rig move.  Ensures safe handover of well area of island at beginning and completion of drilling activities (SIMOPS).
Ensures assigned relief is well informed (hand-over notes) of current situation and agrees with plans developed I implemented. Ensure all instructions to Rig Manager is via written instructions
Ensures effectiveness of onsite risk assessments and implements mitigations and follow up actions.
Cooperates with the Island Drilling Engineering Team in the development of ERO Operations Manuals.
Mentors less experienced Drilling Supervisors and Engineers
Relieves_for the_ Island Drilling Operations Team Leader as needed.

 
 
 
4.Organizational Relationships (Work Contacts):

Contact with other Well Operations Sections and Groups (Teams), principally the D & C, WES Engineering Section, on a daily basis to ensure execution of the drilling programs.
Contact with Support Services as required.
Contact with Service Companies when necessary .

Independence of Operations and Decision-making Authority:

Responsible for ensuring the Well Operations programs are executed in a safe and efficient manner consistent with best practices for ERD Drilling Operation.
Decides priorities, bring in new ideas and technology and provide expertise in the function area to achieve required performance standards.
Responsible for all site initiated MOCs and Risk Assessments for critical operations

6.  Physical Effort:

Rotational work on the rig.

7.  Work Environment:

Rig-site environment.

Minimum Requirements:

Completion of secondary education (12 years).
Degree from Technology College including computer skills.
Degree in relevant Engineering discipline such as Petroleum or Mechanical (Desired).
Minimum eight years' experience and knowledge of drilling operations.
Three years' experience in operations related to Directional I ERD drilling, completion and workover activities (Desired).
Computing skills including MS Office.
Knowledge of Drilling Information Management System (DIMS).
Leadership training.
Safety training including:

Hazardous Operations
H2S Safety
First-Aid
Hazards Communications
Lock-out Tag-out Procedures, permit to Work (PTW), Personal Protective Equipment
Offshore Survival
Incident Investigation
Job Safety Analysis (JSA), Safety Leadership, Safety Management, Health Inspection

Base skills including:

Fundamentals of Drilling and Completions Technology
Abnormal Pressure Detection
Blowout Prevention Equipment and Testing, and Well Control
Fundamentals of Geology
Risk Assessment and Technical Writing
At IDC Manpower Supply we understand that the task of providing services of requirement and selection of personnel demands a high degree of integration between the client and its adviser in order to create a partnership that really add value to the process, Our mission is that our clients made their final decisions counting with all the information and local expertise that IDC Manpower Supply makes available to them.
Our firm counts with a team of seasoned professionals with long standing experience in the areas of recruitment and selection of specialized personnel for the oil Industry, who will manage this process end-to-end and assist you in taking the right human resources decision.
Our Parent Company, International Development Company (IDC) is one of the UAE's leading service and supply companies. With its international expertise in the oil, gas, power and water, telecommunication, private industrial projects, construction, petrochemical industries, along with a reputation for progressive and innovative approaches to business, it has experienced rapid expansion and prosperity.
Over the course of 39 years, IDC maintained its continuous coverage of interrelated fields; starting with the oil & gas industry, and its focus on developing countries that are experiencing an increasing need of equipment, spare parts, consumer goods and general industrial supplies. This earned IDC its reputation as a quality supplier of material, equipment and services that are provided by engineers and well-qualified specialists in various fields.