Met T&S Ltd

Featured Employer
Omsk, Omsk Oblast, Russia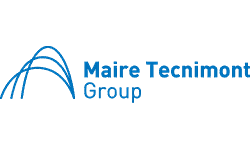 ---
Job Title: Mechanical Superintendent, MSP
Date of issue: 27/03/2019
Project: Gazprom Neft - Omsk Refinery "Delayed Coking Unit" (DCU) Project
Job Location: Omsk, Russia
Job type/Contract: Temporary
Hours/rotation: 91 days on site - 15 days off + 2 days for travelling
Salary range: Competitive salary package with benefits
Benefits:
• Single status;
• Full board and accommodation on site;
• Travel to home country in economy class.

Job summary/Role description:
The scope of the project includes the implementation of a new Delayed Coking complex of the existing Omsk Refinery and aimed at expanding its capacity for the conversion of heavy residues while maximizing liquid product and producing anode grade quality coke.
Mechanical Superintendent (MSP) is responsible for the coordination of Mechanical Construction.

Duties and responsibilities:
· Coordination of all Mechanical Construction activities through the Construction Mechanical Mechanical Supervisors;
· Coordination of in Steel Structure erection;
· Ensure that their performances are carefully monitored in terms of schedule, quality and cost, and he will coordinate all necessary recovery actions whenever detect deviation from schedule or specifications under the guidance of Construction manager;
· Ensure the implementation of all the HSE procedures and standards for the areas or activities (subcontractors) of responsibilities;
· Directly participates to the HSE activities at site as defined for his position in the Site HSE plan and related procedures.

PERSON SPECIFICATION
Knowledge & Qualifications:
• University Degree or Diploma in relevant discipline or equivalent.
Experience:
Minimum 10 years of experience in construction for Static & Rotating Equipment of Large/XL refinery plants;
Experience in Steel Structure erection;
Similar role covered at least in last three projects, of comparable size.
Skills and Abilities:
• Fluent English;
• Excellent IT and analytical skills;
• Strong interpersonal, team-oriented skills, self-motivation and direction, with a strong bias toward timely performance and problem resolution;
• Attention to detail, strong communications and interpersonal skills.
Special Requirements and Comments:
Only candidates with significant experience, consistent with the relevant field, will be considered for this position.
Only spontaneous candidates will be considered for this role.

The knowledge of Russian at the working level would be advantageous.

The information submitted shall include:
- nationality
- date of birth (dd/mm/yyyy)
- expected salary ($/year, gross)
- notice period (weeks)
- email address of the candidate.