Calumet Operating

Featured Employer
Cotton Valley, Louisiana, United States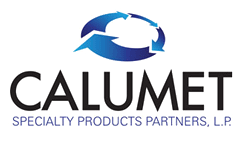 ---
Cotton Valley, LA 71018, USA, Princeton, LA 71067, USA Req #327
Wednesday, March 20, 2019
Calumet Specialty Products partners, L.P. is a leading independent producer of high-quality, specialty hydrocarbon products. Our product lines include both naphthenic and paraffinic oils, aliphatic solvents, synthetic lubricants, asphalt, fuels, white mineral oils, waxes, petroleum and hydrocarbon gels. Calumet Specialty Products Partners, L.P. has one of the most diverse specialty hydrocarbon capabilities in the world.
 
Want to learn more? Go to www.calumetspecialty.com to learn all about our amazing line of products.
POSITION SUMMARY
The Rotating Reliability Engineer is responsible for installing, operating, monitoring and maintaining rotating mechanical equipment and processes to meet facility goals of Cotton Valley Refinery, Princeton Refinery and for Corporate Operations Excellence throughout the Calumet enterprise.  This position is expected to interact with all plant personnel, safety, and environmental necessary to identify, develop, and manage improvement projects.
POSITION RESPONSIBILITIES
Responsible for the Mechanical Integrity element of Process Safety Management

Interpret and evaluate reports such as: inspection, vibration analysis, process data, etc. to determine equipment effectiveness and/or recommend and design improved systems or equipment

Ability to design and implement predictive maintenance systems and guide others through utilization
POSITION REQUIREMENTS
B.S. in Mechanical Engineering

3+ years prior manufacturing experience
POSITION PREFERENCES 
Prior chemical or refinery environment

Familiarity with best practices in online equipment health monitoring as well as inspection and repair techniques

Demonstrated success of partnering with operations and maintenance to achieve improvements

Root cause analysis trained, capable of leading teams in resolution of failures.  Capable of teaching mechanics simple root cause methodology

Understanding of rotating equipment and equipment optimization

Extensive vendor network for replacement parts and technical training

Effective diagnostic methods on troubleshooting equipment 
Salary and benefits commensurate with experience.
We are an equal opportunity employer. Minority/Female/Disabled/Veteran
Except where prohibited by state law, all offers of employment are conditioned upon successfully passing a drug test.
Other details
About Calumet Specialty Products Partners, L.P.
A Commitment to Excellence in Hydrocarbon Specialty Products
Calumet Specialty Products Partners, L.P. (NASDAQ: CLMT) is a master limited partnership and a leading independent producer of high-quality, specialty hydrocarbon products in North America. Calumet processes crude oil and other feedstocks into customized lubricating oils, solvents and waxes used in consumer, industrial and automotive products; produces fuel products including gasoline, diesel and jet fuel; and provides oilfield services and products to customers throughout the United States.
Calumet is based in Indianapolis and produces nearly 3,500 unique specialty products used in the development of the world's most trusted brands and products. Calumet is vertically integrated and holds a comprehensive portfolio of branded products for use in commercial, industrial, and consumer applications. Headquartered in Indianapolis, Indiana, the company employs approximately 1,600 people and operates 10 facilities across North America, including 9 specialty products manufacturing and production facilities. Calumet products and services are available in approximately 52 countries across the world; serving approximately 4,400 customers globally.