Calumet Operating

Featured Employer
Cotton Valley, Louisiana, United States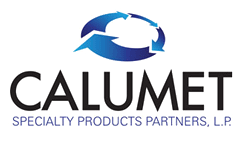 ---
Cotton Valley, LA 71018, USA Req #197
Calumet Specialty Products partners, L.P. is a leading independent producer of high-quality, specialty hydrocarbon products. Our product lines include both naphthenic and paraffinic oils, aliphatic solvents, synthetic lubricants, asphalt, fuels, white mineral oils, waxes, petroleum and hydrocarbon gels. Calumet Specialty Products Partners, L.P. has one of the most diverse specialty hydrocarbon capabilities in the world.
Want to learn more? Go to www.calumetspecialty.com to learn all about our amazing line of products.
We are currently seeking a Process Engineer for our Cotton Valley, Louisiana facility. In this role you will provide technical expertise in all aspects of process design and processing techniques sued by the refinery to ensure the following:
Conduct daily process unit monitoring and alarm rationalization
Optimize production to assure lowest cost with maximum output
Implement safety, environmental consciousness, and reliability into day to day decision making
Adopt principles of continuous improvement to drive out waste and inefficiency and enhance profitability

POSITION RESPONSIBILITIES
Conducts daily unit health monitoring consistent with Calumet Expectations
Performs engineering calculations (i.e., mass balances, energy balances, conversion calculations) to optimize equipment design and assure product quality
Gathers, analyzes, and interprets unit test data to assist in troubleshooting operating problems and developing revised process designs
Generates and maintains informational database(s) on pertinent process variables for troubleshooting and optimization
Makes recommendations to improve unit yield and/or optimize energy consumption
Initiates and justifies new projects, additional monitoring, and improvements to the unit
Collaborates with appropriate subject matter experts, and manager concerning unusual problems and developments
Develops and evaluates plans and criteria for a variety of projects within his/her responsibility area
Assesses the feasibility and soundness of proposed engineering evaluation tests, products, or equipment
Maintains awareness of all Safety, Health, and Environmental issues that impact the refinery and personnel
Evaluates the economic feasibility of projects assigned and provides Process engineering services during engineering, construction, and start-up of projects
May provide Process Engineering support during turnarounds

POSITION REQUIREMENTS
Bachelor's Degree in Chemical or Mechanical Engineering
Proficient user of MS Office Suite
POSITION PREFERENCES
3+ years of experience in the chemical or petroleum industry
NECESSARY ATTRIBUTES
Ability to communicate effectively at all levels of an organization
Ability to demonstrate leadership and team capabilities when necessary
Salary and benefits commensurate with experience.
We are an equal opportunity employer. Minority/Female/Disabled/Veteran
Except where prohibited by state law, all offers of employment are conditioned upon successfully passing a drug test.
About Calumet Specialty Products Partners, L.P.
A Commitment to Excellence in Hydrocarbon Specialty Products
Calumet Specialty Products Partners, L.P. (NASDAQ: CLMT) is a master limited partnership and a leading independent producer of high-quality, specialty hydrocarbon products in North America. Calumet processes crude oil and other feedstocks into customized lubricating oils, solvents and waxes used in consumer, industrial and automotive products; produces fuel products including gasoline, diesel and jet fuel; and provides oilfield services and products to customers throughout the United States.
Calumet is based in Indianapolis and produces nearly 3,500 unique specialty products used in the development of the world's most trusted brands and products. Calumet is vertically integrated and holds a comprehensive portfolio of branded products for use in commercial, industrial, and consumer applications. Headquartered in Indianapolis, Indiana, the company employs approximately 1,600 people and operates 10 facilities across North America, including 9 specialty products manufacturing and production facilities. Calumet products and services are available in approximately 52 countries across the world; serving approximately 4,400 customers globally.