Oceaneering

Featured Employer
Aberdeen, Scotland, United Kingdom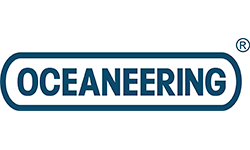 ---
Company Profile

Oceaneering is a global provider of engineered services and products, primarily to the offshore energy industry. We develop products and services for use throughout the lifecycle of an offshore oilfield, from drilling to decommissioning. We operate the world's premier fleet of work class ROVs. Additionally, we are a leader in offshore oilfield maintenance services, umbilicals, subsea hardware, and tooling. We also use applied technology expertise to serve the defense, entertainment, material handling, aerospace, science, and renewable energy industries.


Duties & Responsibilities

Purpose
Manage the allocated project (s) activities and resources in accordance with the originations procedures, work scope requirements, budgets and plans. Review, evaluate the progress, look at ways of improving the works and reducing costs where possible. Act on the behalf of other Project Managers / Senior Operations Manager when required.

Functions
Focal point for delivery of all aspects of designated projects.
Manage day to day operational requirements of the project.
Work closely with client and project teams to ensure efficient and effective implementation of the assigned project.
Ensure sufficient competent personnel are provided to carry out the work scopes on projects.
Ensure such personnel work within their competency responsibilities and area of scope.
Assist in creation of annual budgets, proposals and CTR's as required.
Ensure project documents are complete, current and appropriately stored for audit purposes.
Support regular audits and assessments as and when required by project team and clients.
Carry out call out duties as and when required .
The list of duties is not exclusive or exhaustive and the post holder will be required to undertake task's that may reasonably be expected within the scope.
NON-ESSENTIAL
Cover of safety mobilisation briefs for projects
Cover of logistics for projects
Making Technicians aware of check in location and times.
Safety
Ensure that the Safety policies and procedures are understood and adhered to so far as is reasonably practicable in order to ensure a safe working environment.
Other
Carry out work in accordance with the Company Health, Safety, Environmental and Quality Systems.
Perform the assigned tasks with due diligence regarding the Integrated Management Systems on the Company.
Eliminate waste of whatever form, to suggest the use of more environmentally friendly substances and practices and contribute to the continuous improvement of the environment.
Supervisory Responsibilities
Directly supervise all NDT personnel and relevant Subcontractors on projects.
Create training plans to develop technicians within projects.
Monitoring technicians performance on projects and carrying out appraisals.
Carry out disciplinary actions as and when required for technicians on projects.
Address complaints from technicians.
Hiring of personnel to cover project work scopes.

Reporting Relationship
Reporting into Senior Operations Manager Aberdeen.
Qualifications

REQUIRED
Minimum 3 years experience in the Oil & Gas industry.
Must have a good level of NDT experience
Must have good communication skills
IT literate
Microsoft Word proficient
Microsoft Excel proficient
DESIRED
Held a Management Role previously
Offshore experience
Mathematical proficiency in statistics, geometry, trigonometry, fractions, percentages.
Offshore survival
Offshore medical
Knowledge, Skills, Abilities, and Other Characteristics
Ensures that important information from management is shared with employees and others as appropriate
Gives and receives constructive feedback on projects
Ensures that others involved in a project or effort are kept informed about developments and plans
Ensures that regular consistent communication takes place within area of responsibility
Closing Statement

We offer a competitive salary, a comprehensive benefits package and the opportunity to advance in an international company. To apply, click 'Apply Now'.