Stimwell Services Ltd
Great Yarmouth, England, United Kingdom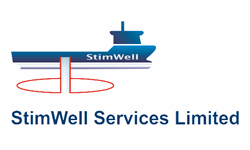 ---
StimWell Services, a leading provider of well stimulation services owns the state-of-the-art stimulation vessel MV Island Patriot. The vessel is based in Esbjerg, Denmark and operates throughout the North Sea in the Norwegian, Dutch, Danish and UK Sectors. Due to Company growth, StimWell Services has the following exciting opportunity based at their Head Offices in Great Yarmouth, Norfolk.
Operations Engineer - Stimulation
Salary - Dependent on experience
The key responsibilities include: -
To provide leadership for and be a focal point for engineering work on the vessel.
To provide general engineering support to the company from an onshore based position. Support is for both offshore and onshore personnel.
Responsible for coordinating and planning stimulation engineering projects and activities for clients and internally in StimWell.
Act as a focal point for and be responsible for liaising with clients and vessel personnel with regards to pre-job planning, stimulation treatment design, operations and general business.
Oversee general laboratory testing, R&D work, and provide direction to the engineering department on short term and long term initiatives.
Work with chemical suppliers to ensure continuity of chemical supply in the North Sea.
Provide chemicals forecasting and ordering requirements.
Manage client inventory and planning for chemicals/proppant orders.
Attend and present at workshops, trade shows, and seminars to keep up to date on the industry.
Key requirements for the role: -
A Degree in an Engineering discipline.
Minimum of 5 years stimulation engineering experience (preferably Vessel based services)
Experience in design, lab testing, analysis, pumping and reporting inherent in stimulation treatments.
Experience in Project Management and coordination.
Microsoft Office Package including PowerPoint, Excel, Word etc.
A high level of personal motivation with evidence of strong leadership capabilities.
Strong written and presentation skills.
A good approach to working with others and a team player.
Willingness to travel on the vessel to any given location for unspecified time periods when operational.
Flexibility and a willingness to travel, not only to the vessel in Denmark but also to StimWell's clients as required.
Experience with StimPlan and / or another frac simulation software would be beneficial.
The StimWell Head Office is located in Gorleston, Norfolk, UK. The successful candidate must be willing to re-locate to live within a commutable distance of the office.