Intertek

Featured Employer
Wilmington, Illinois, United States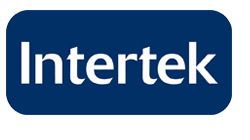 Company: Intertek
Skills: QA / QC / Inspection
Experience: 5 + Years
Education: Tech/Vocational Cert/Apprenticeship
Location: Wilmington, Illinois, United States
In order to apply for this position, applicants MUST meet the following criteria. If your resume does not match these criteria, you will not be able to apply for this position.

Authorized to work in: US
---
Local candidates are preferred for this assignment.
~~ESSENTIAL JOB RESPONSIBILITIES
• Examines inspection records to determine inspection schedule and remedial actions conform with procedures and regulations.
• Examines containers, piping, tubing, and fittings for leaks and for adherence to government specifications for pressure level, design, construction, and installation.
• Examines and tests components and support systems such as relief valves, steam vaporizers, safety devices, electrical equipment, and exhaust systems conformance to standards and regulations.
• Connects test equipment using hand tools and tests calibration of meters and gauges.
• Inspects pipe-joining methods used by other personnel such as fusion and pipe welding.
• Witnesses and monitors work activities, inspections, and testing in accordance with approved quality plans, site surveillance plans, ITPs, procedures, and processes.
• Track non-conformities and monitor/assist in efforts to resolve and close them.
• Conducts inspections to ensure proper preservation of electrical, instrument, and telecom components.
• Conducts and participates in MC/pre-commissioning inspection and reviews of final dossiers.
• Maintains records and prepares reports of results of inspections.
• Produces relevant field quality inspection reports and provides quality metrics.
• Discusses and explains procedures and regulations or need for corrective action with appropriate personnel.
• Evaluates the validity and acceptability of inspection, examination, and/or testing results.
• Performs quality inspections on work currently performed or work that has been recently completed utilizing established checklists and/or other quality related documents.
• Makes responsible decisions in the field for the required work to be accomplished and removes equipment, materials, installations, or the work that failed to meet specifications.
• Monitors job performance and makes independent judgments related to continued quality and safe work performance having authority to halt jobs if necessary.
• Ensures project permitting requirements are followed including pre and post-project notifications.
• Recommends updates/revisions to policies and procedures based on field observations where procedures may not be followed because they are unclear, incorrect, or non-existent.
• Inspects, tests, or measures materials, products, installations, or work for conformance to specifications.
• Measures dimensions, materials, products, installations or work for conformance to specifications.
• Measures dimensions to verify conformance to specification using measuring instruments such as rulers, calipers, gauges, and/or micrometers.
• Inspects construction activities for quality assurance of design and regulatory requirements.
• Conducts special inspections of newly revised procedures and/or newly certified personnel.
• Facilitates the timely and effective resolution of quality issues by serving as a liaison between the QC/QA Manager and/or Foreman.
• Documents and reports inspection findings and construction activities to meet standards, industry practices, and safety and environmental guidelines. Communicates findings to crews, supervisors, and management as appropriate.
• Recommends additional training, if deemed necessary, for field personnel based on findings of inspections. Coaches supervisors on the content of the inspection form and how to conduct effective inspections.
• Identifies problems and provides recommendations for solutions and improvements and implements changes as approved.
• Ensures Operator Qualifications including the current plastic fusion and/or welding certification documentation are current and in compliance prior to work being performed.
• Inspection personnel performing work on elevated piping shall be capable of wearing the required fall protection equipment.
• Inspection personnel shall be physically capable of climbing stairs, crawling in and out of small manways, climb inside vessels, towers, heaters, or other confined spaces for inspection activities, often wearing Self Contained Breathing Apparatus (SCBA) as required to comply with safety regulations. Any fear of closeness (claustrophobia) should be identified.
• Inspection personnel shall be able to lift, carry, push, pull or otherwise move objects weighing up to 40 pounds.
• Inspection personnel are required to work in both environmental conditions, inside and outside. Inspection personnel may be subject to extreme cold (temperatures below 32 degrees F for periods of more than one (1) hour) or to extreme heat (temperatures above 100 degrees F for periods of more than one (1) hour).
• Inspection personnel shall possess fundamental written and verbal communication skills.
• Inspection personnel shall be fluent (written and verbal) in the English language.
• Computer skills, especially familiarity with MS Office applications, are necessary.
• Must possess current CWI
• Other duties as assigned.
• We are an Equal Opportunity Employer and do not discriminate against applicants due to veteran status or on the basis of disability. All qualified applicants will receive consideration for employment without regard to race, color, religion, sex, national origin, sexual orientation, or gender identity.
• Intertek is a drug-free workplace. As a condition of employment, all hires are required to pass a pre-employment drug test.
Please apply online only - no phone calls, please.
Intertek is one of the largest and most respected specialized staffing and outsourcing agencies operating in the engineering and technical services marketplace. Working closely with its clients, Intertek has played a critical role in staffing some of the most notable projects to have been designed, engineered, constructed and commissioned on all major continents.
Intertek's competitive advantage lies in its unique ability to provide highly qualified personnel that clearly meet the client's needs, expectations and site placement requirements. This is accomplished through a network of dedicated, proactive and strategic recruitment centers established in multiple geographic regions providing an impressive ability to identify, screen, hire and deploy not only expatriate resources but also local and regional expertise. This proficiency is not easily found in today's marketplace, thus positioning Intertek to contribute significant value to the client's local labor content and sustainable development initiatives.