Oceaneering

Featured Employer
Salisbury, England, United Kingdom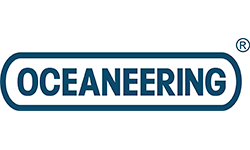 ---
Company Profile

Oceaneering is a global provider of engineered services and products, primarily to the offshore energy industry. We develop products and services for use throughout the lifecycle of an offshore oilfield, from drilling to decommissioning. We operate the world's premier fleet of work class ROVs. Additionally, we are a leader in offshore oilfield maintenance services, umbilicals, subsea hardware, and tooling. We also use applied technology expertise to serve the defense, entertainment, material handling, aerospace, science, and renewable energy industries.


Position Summary

Project manage the allocated activities and resources in accordance with organisation procedures, work scope requirements, budgets and plans. Review and evaluate progress and ways of improving the work of the project.


Duties & Responsibilities

ESSENTIAL
Manage day-to-day operational requirements of the project in association with the Technical Lead
Work closely with client and project team to ensure effective and efficient implementation of the assigned project
Ensure Oceaneering provide sufficient competent personnel to deliver the service and assign responsibilities
Ensure such personnel work within their competency responsibilities and areas of scope
Develop and maintain project management plans with the client and project team to ensure that all project activities are adequately scheduled
Responsible for the correct identification and prioritisation of areas of work and resource demands in association with the Technical Lead
Coordinate and facilitate delivery of project objectives; track progress and review project tasks to ensure deadlines are met appropriately
Assist in creation of annual budget(s), proposals and CTRs as required
Assist in commercial control of Project as defined in the contract agreement under work scope, including management and monitoring of agreed scopes within agreed budgets
Facilitate the development and continuous improvement of the service between Oceaneering and the client within assigned Project
Maintain Client communications and reporting as required, ensuring that business and HSE risk implication issues are clearly identified and appropriately assessed for consideration within the Oceaneering Integrity Senior Management Team
Ensure project documents are complete, current, and appropriately stored
Support regular audits and assessment of the service as planned, monitor and review any impact of changes in standards and legislation for designated projects
NON-ESSENTIAL
Provide business and Project reports as required for Senior Management Team
Support HSSE visits to Clients sites including Offshore as required.
Assist with other duties and internal management processes as required.
The list of job duties is not exhaustive and the post holder will be required to undertake tasks that may reasonably be expected within the scope of the post.
Safety
Ensure that the Safety policies and procedures are understood and adhered to so far as is reasonably practicable in order to ensure a safe working environment.

Other
Carry out work in accordance with the Company Health, Safety, Environmental and Quality Systems.
Perform the assigned tasks with due diligence regarding the Integrated Management Systems on the Company.
Eliminate waste of whatever form, to suggest the use of more environmentally friendly substances and practices and contribute to the continuous improvement of the environment

Supervisory Responsibilities
This position has direct supervisory responsibilities.
The holder will be responsible for the line management of assigned onshore personnel.
Qualifications
REQUIRED
HNC/Degree qualified in an Engineering or Business related discipline, (preferably tertiary qualification from a business discipline)
Hold Industry recognised qualification in Project Management (APMP, Prince)
Note: Lesser qualifications may be accepted provided exceptional experience in Project/Team Management can be demonstrated.
Minimum 3 years' experience of effectively leading teams to achieve delivery of contractual obligations.
DESIRED
Minimum 5 years within Oil and Gas Integrity Management/Inspection
Knowledge, Skills, Abilities, and Other Characteristics
Problem Solving - Identifies and resolves problems in a timely manner; Gathers and analyses Information skilfully; develops alternative solutions; Works well in group problem solving situations; Uses reason even when dealing with emotional topics.
Project Management - Develops project plans; Communicates changes and progress; Completes projects on time and budget; Manages project team activities.
Customer Service - Manages difficult or emotional customer situations; Responds promptly to customer needs; Solicits customer feedback to improve service; Responds to requests for service and assistance; Meets commitments.
Interpersonal Skills - Focuses on solving conflict, not blaming; Maintains confidentiality; Listens to others without interrupting; Keeps emotions under control; Remains open to others ideas and tries new things.
Oral Communication - Speaks clearly and persuasively in positive or negative situations; listens and gets clarification; Responds well to questions; Demonstrates group presentation skills; Participates in meetings.
Written Communication - Writes clearly and informatively; Edits work for spelling and grammar; Varies writing style to meet needs; Presents numerical data effectively; Able to read and interpret written information.
Managing People - Includes staff in planning, decision-making, facilitating and process improvement;Takes responsibility for subordinates' activities; Makes self available to staff; Provides regular performance feedback; Develops subordinates' skills and encourages growth; Solicits and applies customer feedback (internal and external); Fosters quality focus in others; Improves processes, products and services.; Continually works to improve supervisory skills.
Quality Management - Looks for ways to improve and promote quality; Demonstrates accuracy and thoroughness.
Business Acumen - Understands business implications of decisions; Displays orientation to profitability; Aligns work with strategic goals.
Diversity - Demonstrates knowledge of EEO policy; Shows respect and sensitivity for cultural differences; educates others on the value of diversity; promotes a harassment-free environment; Builds a diverse workforce.
Innovation - Meets challenges with resourcefulness; Generates suggestions for improving work; Develops innovative approaches and ideas; Presents ideas and information in a manner that gets others' attention.
Safety and Security - Observes safety and security procedures; Determines appropriate action beyond guidelines; Reports potentially unsafe conditions; Uses equipment and materials properly.
Judgment - Displays willingness to make decisions; Exhibits sound and accurate judgment; Supports and explains reasoning for decisions; Includes appropriate people in decision-making process; Makes timely decisions.
Ethics - Treats people with respect; Keeps commitments; inspires the trust of others; Works with integrity and ethically; Upholds organizational values.
Working Conditions
This position is considered OFFICE WORK which is characterized as follows.
Almost exclusively indoors during the day and occasionally at night
Occasional exposure to airborne dust in the work place
Work surface is stable (flat)
Physical Activity/Requirements
The physical demands described here are representative of those that must be met by an employee to successfully perform the essential functions of this job. Reasonable accommodations may be made to enable individuals with disabilities to perform the essential functions.
This position is considered LIGHT work.