Basic Energy Services

Featured Employer
Fort Worth, Texas, United States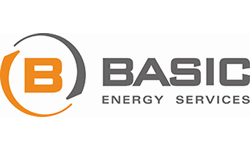 Company: Basic Energy Services
Skills: Financial Audit
Experience: 3 + Years
Education: Masters Degree
Employment Type: Full Time Salaried Employee
Location: Fort Worth, Texas, United States
No location/work authorization restrictions found.
---

Position Overview: Performs complex level professional internal auditing work in singular assignments or as the lead auditor on team projects; follows the planning and project management directives of the Director, Business Advisory & Assurance; assists in maintaining the department's quality assurance standards; and exercises initiative and independent judgment in completing assigned projects.

This is a non-safety sensitive position.



Reports to: Director, Business Advisory & Assurance (BAA)



Directs Reports: Assigned Staff Auditors



Major duties:
Assists the Director, BAA in identifying and evaluating high risk areas and provides key input in the planning and conduct of field audits
Assists the Director, BAA in identifying, developing, and documenting audit issues using independent judgment concerning areas being reviewed
Assists the Director, BAA in communicating the results of audit projects via exit conferences and written reports to management
Assists the Director, BAA in providing training, coaching, and guidance of assigned internal audit staff in conducting audits and other audit-related issues
Develops and maintains productive audit client relationships through individual contacts and meetings.
Assists and leads fraud investigations when necessary
Performs other duties as assigned

Applies knowledge, skills, and abilities in performance:
Extensive knowledge of and skill in applying internal auditing and accounting principles and practices, and management principles and preferred business practices
Considerable knowledge of the Standards for the Professional Practice of Internal Auditing and the Code of Ethics developed by The Institute of Internal Auditors
Knowledge of company's policies, procedures, and internal control framework used in evaluating risks that effect the company's strategic, financial, regulatory, business processes, and financial reporting
Skill in conducting quality control reviews of audit work products
Skill in collecting and analyzing complex data, evaluating information, and drawing logical conclusions on risks that confront the company
Skill in completing projects and meeting project deadlines
Skill in effective verbal and written communications, including active listening skills and skills in presenting findings and recommendations
Skill in documenting work done, audit finding and observations, and preparing audit reports, memos, summaries, and analyses in support of work performed
Establish and maintain harmonious and productive working relationships with team

Qualifications and Skills

Required:
Bachelor's degree from an accredited college or university.
A minimum of 15 semester hours of completed Accounting course work.

Preferred:
Certification as a CPA, CIA, CISA or a master's degree, preferred.
Minimum of three years of full-time experience in auditing, accounting, finance, or within the oil and gas industry.

Physical Requirements:
Long periods sitting or being sedentary
Walking, occasional lifting up to 35 lbs.,
Frequent near vision use for reading and computer use
Finger agility for keyboarding

Typical working conditions and hazards:
Work primarily in a climate controlled environment with minimal safety/health hazard potential

Note:
This is a non-safety sensitive position. However, essential mental alertness requirements, which include the following, are required to be met as part of the essential job functions, and must be met by Basic Energy Services applicants and current employees. To be considered and eligible for hire, each and every applicant and employee must:
Work in a constant state of alertness and safe manner
Have, display & maintain the ability to perform tasks involving high levels of cognitive function and judgment
Not be mentally or physically impaired from any cause, that can adversely affect an employee's ability to safely and completely perform the duties of the position
Have, display & maintain the ability to work in an unfatigued state
Have, display & maintain the ability to accurately gauge lengths of time and distance
Have, display & maintain the ability to quickly store and recall instructions in one's short term memory
Have, display & maintain the ability to concentrate
Have, display & maintain the ability to cope with sudden changes in surrounding and/or emergency situations and/or alarms
Have, display & maintain, demonstrated caring, committed and concerned attitude about safety

If any applicant and/or employee is not able to meet these requirements indefinitely, said applicant and/or employee may not be eligible for employment, re-employment, or promotional opportunities, and may be subject to termination if it is determined that said applicant or employee is determined to be impaired, by following the Company's reasonable suspicion training, and process.

Reach your full potential.

Basic offers interesting and challenging opportunities for dynamic individuals who want to be part of the exciting oilfield services industry. We are an equal opportunity employer that recognizes the value and individual contributions of every employee.
Highly competitive salaries
Benefits programs
Training
Performance-based financial rewards

Equal Opportunity Employer/Drug Free Environment
At Basic Energy Services, we are committed to being a leader in the oil and gas well servicing industry by:
Providing services which exceed our customers' expectations
Maintaining a work environment that is satisfying to our employees
Conducting our business in accordance with the highest ethical standards
Generating a financial return to our shareholders that encourages their continued investment in the Company
We strive to fulfill that commitment by getting the job done right, every time.
That means completing our work efficiently to industry and customer standards without injury to people, damage to property or adverse impact to the environment.
We make Safety an integral part of our Mission and our daily work.
At Basic, our Safety Policy is based on 5 key fundamental elements:
Our employees are our most valuable assets
All accidents are preventable
Our employees' primary job responsibility is the safe completion of their assigned work
We enable our employees to fulfill that responsibility by providing the appropriate training, equipment and work environment
Our employees are granted the authority to slow down or shut down an operation they believe jeopardizes the safety of people, property or the environment