Competentia US, Inc.

Featured Employer
Maputo, Maputo, Mozambique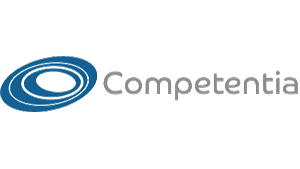 ---
Our Client is developing Mozambique's first LNG Park which will meet the increasing world demand for a sustainable, reliable and cleaner source of energy. They are currently in need of an Environmental Manager - Regulatory Affairs to support Pre-Execution and Execution of the major capital project. The position would be Rotational (28 x 28) in Mozambique. This is a LONG-TERM Contract opportunity.
Below are more details:
Job Summary - This position is the leader of the Country Environmental Team with direct responsibility for environmental regulatory affairs. Their primary role is to protect the company's license to operate within Mozambique by ensuring compliance with both the letter and intent of the environmental regulations within the country.
Reports to - Country HSE Director
Work Location - Maputo
Qualifications / Requirements
Minimum of 7-10 years relevant experience required

Oil & gas experience preferred, but not required

Good working knowledge of the International Finance Corporation (IFC) Performance Standards and implementation of such

Strong interpersonal and communication skills

Excellent verbal and written communication skills

Demonstrated ability to work effectively in cross-cultural situations and with cross-discipline professionals

Ability to develop and implement sustainable processes

Fluency in English and strong working knowledge of Portuguese, with the ability to write in both languages

Computer skills including proficiency in MS Word, Excel, and PowerPoint required
Education
Environmental or related Bachelor's degree required, Master's degree a plus
Competentia is more than a staffing company; we combine our long experience in the industry with a continuing commitment to innovation to provide a different level of customer service.
From the moment you begin planning your projects Competentia offers you real advantages in all areas related to staffing your teams and managing your manpower resources.
We offer strategic staffing solutions ranging from recruitment and onboarding to training, payrolling and mobilizing your human capital.
Above all we offer the expertise, experience and integrity to bring you genuine peace of mind as you manage one of the most challenging aspects of the modern technical market place.