Grupo Epalmo

Featured Employer
Luanda, Luanda Province, Angola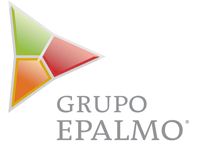 Company: Grupo Epalmo
Skills: Electrical Engineering, Instrument & Controls Engineer
Other Skills: method ICSS engineer (the participation in a MIEC would be a plus); Field Operations of 10 years min; Good knowledge of E/I activities
Experience: 10 + Years
Education: Masters Degree
Location: Luanda, Luanda Province, Angola
No location/work authorization restrictions found.
---
Activities
1. To promote safety culture within the project and his activities.
2. To ensure that safe and ethic working practices are carried out within the activities that he is managing or interfacing with. To guarantee the compliance on his activities.
3. To ensure that state of the art, TEPA referential and local rules/laws are complied with and captured in all contractual requirements.
4. To work by anticipation.
5. With the spirit of One TOTAL values, to establish and manage his/her activities motivating his counterparts and to work diligently to meet the targets of the Projects.
6. To liaise with the packages of PBF (FPSO, SPS especially).
7. To review the engineering documentation related to topsides equipment, mainly ICSS but also instrumentation and electrical (the involvement in other disciplines as coordinator is possible).
8. To apply good practices available within DB17/FO regarding the Maintenance engineering.
9. To get feedback from DB17/FO team for the various subjects. To compare with what is existing in SAP for any activity, as the job will consist in incorporating new data to the existing system.
10. To manage all the subjects regarding topsides maintenance engineering from the collection of data from the engineering documentation to the filling in of the templates for further download to SAP (mainly ICSS but also instrumentation and electrical and perhaps other disciplines, as coordinator).
11. To identify all the new functional locations related to the new equipment.
12. To issue the maintenance procedures and the maintenance plans for the new equipment.
13. To prepare the forms for the creation of the references for the new articles (to be put in stock or not).
14. To ensure for the creation of the new articles' references in SAP that all the details are available to make a valid purchase order (drawings with exact location of the spare, vendor reference, etc.).
15. To identify the Safety Critical Elements.
16. To do the recommendations for the supply of spare parts (operating and capital).
17. To prepare the preservation recommendations for all spare parts.
18. To prepare the templates regarding the changes in SAP for the download in SAP.
19. To follow-up, the purchase orders related to the spare parts.
20. To support PBF/FOP Commissioning team for ICSS subjects.
21. To support DB17/FO ICSS team for other ICSS subjects, with the validation of PBF/FOP manager. Context and environment
* PBF is the brownfield Project division of Block 17, and benefits of a matrix organization. It manages Projects from Basic Engineering to Startup / Hand-over to Block 17 Operations teams.
* The nature of the brownfield Projects, with most of the execution offshore activities performed in SIMOPS on live FPSOs (Girassol, Dalia, Pazflor & CLOV) and congested seabed, increases the risks and consequently the challenges of the Projects (co-activities with other Projects & Maintenance activities, minimization of shortfalls -production/injection-, ...).
* PBF manages EPC contracts with major international Contractors including onshore prefabrication in Angola, offshore construction & installation in Angola (FPSO modifications, SURF, SPS, SIMOPS, high number of contractors & subcontractors)
* Brownfield environment, with all Site(s) activities carried out in SIMOPS mode
* Lot of interfaces & synergies (within PBF & outside -DB17/FO notably-)
* Based in Luanda, as a resident. Missions offshore to be planned.
Accountabilities
* To adopt & to demonstrate exemplary behavior with regard to :
- HSEQ rules & requirements
- Company Ethics & "Code of Conduct" policy
* To ensure that SAP is updated for PBF activities regarding procedures, plans, spare parts, critical elements for topsides equipment (mainly ICSS then Instrumentation then Electrical and others).
* To deliver high quality documents as per defined planning. SD_PBF Topsides engineer for MIE(mainly ICSS).doc
* To ensure satisfactory interfaces & Communication with Field Operations teams (Luanda & Sites).
Qualifications/Experience required
* Qualified ICSS engineer, with a professional experience in Field Operations of 10 years min.
* Experience as a method ICSS engineer (the participation in a MIEC would be a plus).
* Good knowledge of E/I activities.
* Good coordination communication skills.
* Very rigorous in the job.
* French & English language , Portuguese (would be a plus)
With 18 years of activity around the world, Grupo Epalmo, based in Porto, Portugal, is acknowledged in its own country and in the international markets for its competence, accuracy, professionalism and perseverance, being one of the major business groups experienced in Human Resources, Temporary Work, Professional Training, Consulting, Construction and Industrial Maintenance.
Grupo Epalmo has always followed a business dynamic focused on both clients and collaborators, and though mainly directed on the Energy, Industrial and Construction areas, it has been increasing its investments regarding the conquering of new and ambitious goals and markets.
Based always on a spirit of professionalism and supported by a technical and theoretical know-how, Grupo Epalmo, and its highly qualified and motivated teams, is the first to provide services with the aspiration to best serve the clients' demands, with dedication and consideration.
Operating in more than 20 countries, including Angola, we provide our teams and specialists, for operators in the international energy sector, from Oil & Gas and industrial maintenance, to nuclear and construction.
Grupo Epalmo, Headquarters;

Rua S. Lourenco 12 1 Sala 1 e 6
Apartado 1120
4446 – 909 Ermesinde – Portugal
Tel: (+351) 229 773 650
Fax: (+351) 229 733 544
For more information's and Resumes Submittals please use the following:
www.grupoepalmo.com