Grupo Epalmo

Featured Employer
Lobito, Benguela Province, Angola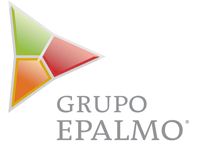 Company: Grupo Epalmo
Skills: Manufacturing Engineering, NDT Technician, Welding
Other Skills: sound experience in Umbilical manufacturing and testing; Super Duplex Welding and NDT skills
Experience: 15 + Years
Education: Masters Degree
Location: Lobito, Benguela Province, Angola
No location/work authorization restrictions found.
---
Activities
1. To promote safety culture within the project and his/her activities. Lead by exemplarity to have the team members and colleagues adhering and contributing.
2. To ensure that safe and ethic working practices are carried out within the activities that he/she is managing or interfacing with. To guarantee the compliance on his activities.
3. To ensure that state of the art, TEPA referential and local rules/laws are complied with and captured in all contractual requirements.
4. With the spirit of One TOTAL values, to establish and manage his/her activities motivating his/her counterparts and to work diligently to meet the targets of the Projects.
5. To promote innovation as far as compatible with good enough approach for all activities. To seek optimization and savings all along the different phases of the project. To focus on costs without impairing QHSE.
6. To keep SURF Umbilical Lead and all parties (as required) informed regarding ongoing activities status.
7. To anticipate and avoid change orders and delays caused by Umbilicals issues. To anticipate problems and work together with SURF Contractor's Umbilical Supplier and SURF team, to propose technical solutions.
8. To timely review / validate the relevant documentation issued by Contractor(s) (technical documentation / queries / derogation requests, NCRs). To raise comments / highlight deviations, unacceptable or unjustified design choices affecting constructability and fabrication issues and coordinate the resolution with PBF and external entities
9. To liaise closely with the SURF Umbilical Lead to ensure that the Umbilicals system is in line with installation requirement
10. To supervise and control Contractors/Suppliers organization and Umbilical system achievements in accordance with contractual requirements, technical requirements, costs and planning
11. To supervise all the activities of the Umbilical Supplier in Angoflex, and ensure liaison between Umbilical Supplier in Angola and Project in Paris, distributing decisions (either technical or managerial) and ensuring coherent progress and practices on site.
12. To ensure that H3SE issues are correctly handled in Angoflex and that safe working practices are used within the construction team along all phases of project.
13. To organize and actively participate to H3SE and QA/QC site monitoring and audits as requested by TOTAL's referential.
14. To ensure that CPI are properly received, inspected, stored and handled as per other CTRs recommendation.
15. To organize, lead or participate in all necessary meetings with Contractors/Suppliers (weekly progress meeting, monthly status meetings, technical meeting ...).
16. To deputize ZINIA PH2 SURF Umbilical lead:
- To represent him in Meetings/Committees/workshops/, as deemed required.
- To achieve specific tasks delegated by the ZINIA PH2 SURF Umbilical lead, as reporting, expediting
17. To ensure confidentiality of all the documentation produced (whatever its support)
18. To gather 'lessons learnt' and provide feedback, close out report to other TOTAL E&P entities as required Context and environment:
- Challenging market conditions making deep offshore projects as Zinia Ph 2 difficult to be economic.
- Declining B17. PBF projects as Zinia Ph 2 are developed to compensate this declining trend.
- High local content planned for Zinia ph2 especially on SURF package, while the in-country load of activities has drastically decreased. Local yards / fabrication facilities capabilities and capacities have therefore decreased into a very low level. Ensuring these will be ready (safety wise, quality wise, resources and capability wise) for achieving Zinia ph2 in-country scope as per agreed requirements is one of the main project challenges.
-Zinia ph2 execution involves a high level of synergies with TEPA Logistics and Operations entities. Maintaining a clear and efficient communication & scheduling/re-scheduling of the activities is key to project success.
- Ability to communicate, to adapt and to manage several multi-disciplinary activities in transverse
-SURF Zinia 2 Project is part of PBF/SURF entity.
Accountabilities
-To ensure that COMPANY HSSEQ standards are applied throughout the various stage of execution of the Contract.
-To manage the Umbilical fabrication, testing and packing.
- To remain within the agreed budget, schedule, quality and HSSEQ objective for the completion of the statement of requirement
- To work efficiency with PBF/SURF transverse entities.
- To assist the SURF Zinia 2 Umbilical leader and the SURF Zinia 2 package leader when necessary with all matters related to Umbilical manufacturing, testing and delivery during all stage of the project.
Qualifications/Experience required
Professional Experience (years): more than 15 years.
Experience in similar position (years): more than 15 years with sound experience in Umbilical manufacturing and testing.
Level / Diploma: Engineer, or equivalent, with Super Duplex Welding and NDT skills
Languages: English mandatory, Portuguese and French will be a plus.
Base location: Rotational 4/4 Angoflex yard, Lobito Luanda
With 18 years of activity around the world, Grupo Epalmo, based in Porto, Portugal, is acknowledged in its own country and in the international markets for its competence, accuracy, professionalism and perseverance, being one of the major business groups experienced in Human Resources, Temporary Work, Professional Training, Consulting, Construction and Industrial Maintenance.
Grupo Epalmo has always followed a business dynamic focused on both clients and collaborators, and though mainly directed on the Energy, Industrial and Construction areas, it has been increasing its investments regarding the conquering of new and ambitious goals and markets.
Based always on a spirit of professionalism and supported by a technical and theoretical know-how, Grupo Epalmo, and its highly qualified and motivated teams, is the first to provide services with the aspiration to best serve the clients' demands, with dedication and consideration.
Operating in more than 20 countries, including Angola, we provide our teams and specialists, for operators in the international energy sector, from Oil & Gas and industrial maintenance, to nuclear and construction.
Grupo Epalmo, Headquarters;

Rua S. Lourenco 12 1 Sala 1 e 6
Apartado 1120
4446 – 909 Ermesinde – Portugal
Tel: (+351) 229 773 650
Fax: (+351) 229 733 544
For more information's and Resumes Submittals please use the following:
www.grupoepalmo.com