Seadrill
Houston, Texas, United States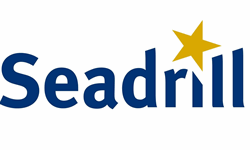 ---
JOB TITLE: Recruiting Administrator - Operations (Global Mobility)
REPORTING TO: Global Mobility Manager
LOCATION: Houston
ROLE SUMMARY
The role will be responsible for supporting the Global Mobility Group in Houston and Dubai, which is responsible for managing all expatriate recruitment for Seadrill's global offshore fleet of drilling rigs. This role will support all aspects of the recruitment cycle, in a highly efficient and timely manner.
JOB SPECIFIC RESPONSIBILITIES
Update candidate status in our Applicant Tracking System (ATS).
Follow up with candidates and staffing agencies to ensure all necessary information is collected to assist with the screening, selection and onboarding process.
Coordinate the secondary screening of candidates with local HR and hiring managers.
Arrange candidate interviews.
Coordinate with Global Mobility Recruiter and HR Shared Services Centre to issue offer letters and other employment documentation.
Initiate candidate hiring in our HRIS system.
Coordinate handover of new hire candidates to local HR team.
Monitor Global Mobility inbox, identify urgent queries, and coordinate the necessary follow up.
Assist with Global Mobility reporting metrics.
Assist with managing the Expat Candidate Pipeline and Expat Surplus List.
SKILLS AND EXPERIENCE REQUIRED
Minimum of 3 years overall HR experience, preferably in a global company, providing support to the recruiting or mobility function, or similar area
Minimum of 2-year associates degree
Experience with a fast-paced, high-volume work load, using an ATS or HR systems to manage the work
Experience working within tight timeframes, with attention to detail and organization
Ability to continually drive for improvement, recommend new approaches, policies and procedures to effect continual improvements, productivity and development.
Strong ability to adapt to shifting priorities, while remaining productive
Strong ability to use Microsoft software suite (Excel, Powerpoint, OneDrive, Teams)
Strong analytical ability and attention to detail
Strong ability to work within structured processes, utilizing an applicant tracking system and other software
Strong organizational, interpersonal and team working skills