Frank's International
Ghana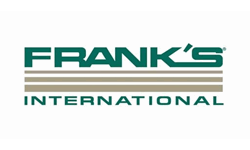 Company: Frank's International
Skills: Business Development, Casing, MWD / LWD
Other Skills: proven track record of Business Development and directional drilling activities, must speak French
Experience: 7 + Years
Education: Bachelors/3-5 yr Degree
Employment Type: Full Time Salaried Employee
Salary: Package to be discussed
Location: Ghana
No location/work authorization restrictions found.
---
Job Description Summary
Builds and maintains effective long-term relationships and a high level of satisfaction with key senior-level decision makers and influencers at an assigned group of customer accounts that may include major strategic customers within a geographic or industry focus. Identifies, develops and typically closes new sales opportunities. Creates demand for the organization's products and services by raising their profile with customers. Achieves revenue targets by increasing revenue spend per account. May conduct regular status and strategy meetings with the customer's senior management to understand their needs and link them to the organization's product/service strategies. Responsibilities are within the Account Management Function as a generalist or in a combination of Disciplines
Job Description - Key activity:
To provide comprehensive advice and guidance in response to customer inquiries regarding technical specifications, product selection and general sales information.
To verify performance and operational quality and personnel competency is prioritised according to the clients' needs.
To canvas all countries within the designated area to ascertain market potential of drill tech tools, establish where resources are best utilized within that region, and run market analysis of market rates in order to maximize FI profit potential.
Develop a drill tech functioning team within the area to best suit the client's needs and expectations.
Drive new drill tech solutions out to both the client and the entire drill tech team members within the area; bring solutions to the file more rapidly.
Support all drill tech team members within the area and promote good succession planning
Ensure that correct reporting structures and strategies are being utilized at all times, and performance tracking is being checked regularly for good/bad practices.
Information gathering for all jobs must be monitored/maintained at all times.
To generate detailed quotes/proposals in order to accommodate optimum clients requirements with approval from PLM or FI regional manager.
Experience:
Must be fluent in French.
Have a minimum of 10 years working in the upstream sector of the Oil & Gas sectors, preferably with more than one country of prior work experience.
Would be expected to have a general working knowledge of the Oil & Gas sector, with a minimum of 5 years working in on and offshore localities associated with oil & gas exploration and drilling.
They will be able to demonstrate a special interest in new technologies, particularly associated to M/LWD and directional drilling activities.
Must have good interpersonal skills, working closely with clients on a regular basis.
Have good team building qualities.
Education:
A formal technical diploma or degree in Engineering or related field.
Certificates of M/LWD or DD company courses completed.
Responsibilities:
To develop and maintain relationships with key regional clients.
To inform clients of drilling technology products and services via technical presentations at trade shows, conferences, customer offices, technical forums. Write and present technical papers.
To collect, analyse and present market research data for specific industry area/geographical territories enabling identification and development of new business opportunities and maximisation of existing markets.
To monitor competitor activity globally and keep relevant managers appraised accordingly. Provide technical support to training department as is required.
Ensure correct implementation of FI policies on quality, health & safety is followed at all times.
Key Attributes:
Very good experience gained within the oil and gas drilling sector.
Very strong working knowledge of technologies within upstream drilling activity.
Excellent computer/presentation/motivation skills.
Self-motivated; excellent time management and planning capability.
Strong communication and interpersonal skills, including the ability to communicate and understand customer's needs and requirements, and match FI's delivery to those client needs.
Dedicated, organised and an excellent team builder.
Willingness to travel within the region as is required.
Pursuant of a global management role at some point.
Reporting structure:
Prime responsibility is to the client with reporting back to the Global 'PLM'; product line manager and the regional ops manager.
Delegation of authority:
You are authorized to raise purchase orders in order to continue to perform your duties and or receive further tools or equipment in order to continue the operation, with prior consent/approval from the country ops manager or department head.
Move &/or order new equipment with the authorization of the Global PLM and regional head.
Location of work:
Central role based in the regional headquarters with responsibilities as is requested by your drilling technologies Global PLM, or the drilling technologies MD of operations.
Full time
Primary Location: International location Ghana / Gabon
Additional Locations
Scheduled Weekly Hours
37.5