North Oil Company

Featured Employer
Doha, Doha, Qatar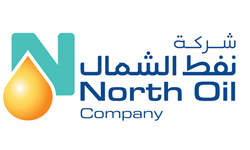 Company: North Oil Company
Skills: Commissioning Engineer / HUC
Other Skills: Experience with Commissioning, Start-up, Project Coordination, SIMOPS Coordinator, Operation Team Leader or Superintendent position
Experience: 10 + Years
Education: Bachelors/3-5 yr Degree
Employment Type: Rotational Salaried Employee
Location: Doha, Doha, Qatar
No location/work authorization restrictions found.
---
Position in rotation 28 days work/28 days off (12H/7days) in the Operations Center Tier 2, located in Doha. The job holder will spend approximatively 50% of the time in the Operations Center and 50% offshore, on the various SIMOPS and Construction sites. The position is under the Field Operations Division / Methods & Reporting Department.
Accountabilities
To prepare and execute SIMultaneous OPerationS (SIMOPS) whenever major drilling and construction works have an interface with Production Operations (SIMOPS are actually declared).
To manage all SIMOPS related activities with an active role in ensuring that all project HSE goals are achieved and where possible exceeded.
To provide SIMOPS support and direction to all offshore Sites before and during SIMOPS, by ensuring safe systems of work are in place prior to activities being carried out and during all the period of SIMOPS.
To support Contractor Permit Authorities during SIMOPS and ensure best practice application at all times to reflect safety as a core value for the Company.
To ensure a safe completion & smooth hand-over of the facilities in a timely manner from & to Field Operations.
Responsible to ensure consistency of pre commissioning and commissioning activities and to facilitate proper management of interfaces between all Engineering & Construction, Project and Field Operations entities.
Job Dimensions
In charge of the coordination of SIMOPS for 4 rigs and further activities such as major construction works, seismic survey,
The area of responsibility covers the 5 Sites operated by North Oil Company
The position is expected to deputize for Operating Authority, as required
Activities
HSE
Roll-out and monitor actual implementation of best practices in term of SIMOPS and control of work, including proper communication between drilling/construction/field operations and safety moments.
Audit & update of Company HSE policy as required, rules and procedures (HSE MS) and in particular SIMOPS, co-activity and control of work
To set the stage for HSE performance through visible commitment, uncompromising support and safe behavior.
Preparation of SIMOPS
To update Company standard for Drilling/Construction and Production SIMOPS
To ensure application of Company instructions for Drilling/Construction and Production SIMOPS.
To prepare, submit and get validated the SIMOPS dossiers, including SIMOPS Drilling/Construction & Production specific instructions and activities matrix and mitigation plans.
To ensure coherence between all documents dealing with the management of co-activity on the field.
To participate to all pre-SIMOPS visit in supporting Field Operations Manager, Offshore Area Manager and HSE-SA.
To coordinate all activities that will be conducted in SIMOPS and required to authorize start of the work, supporting HSE-SAs in their duty, as required.
To assist in training delivery to operations teams on the various aspects required to manage SIMOPS
To ensure that all parties at site are aware of their roles, responsibilities, hierarchy of controls and to validate all lines of communications prior to commence with any SIMOPS.
To implement management of permit to work on site to the specific context of SIMOPS: organization, authorities, coordination.
To maintain good standard of safety, operability and integration of the new Construction/Drilling organization with existing installations.
Follow-up of SIMOPS
To coach & monitor implementation of the SIMOPS process for Construction & Drilling areas
To provide support in the deployment and monitoring of SIMOPS controls and to educate employees and contractors on their obligations under SIMOPS processes.
To manage the interface with parties executing work in the assigned area to ensure work involving SIMOPS is consistently identified, assessed and mitigated to allow safe and efficient execution of tasks
To carry out regular audits to verify that SIMOPS processes are in place, being followed and are effective and to ensure risk mitigation controls are adequate
To communicate control changes on specific permits resulting from Company SIMOPS standard
To liaise with the Permit SIMOPS Coordinators to ensure clear communication of work across multi Area Permits and to establish 72 H permit requirements and identify potential conflicts
To notify the HSE-SA of any possible interface issues or conflicting works in respect to permitted activities to ensure a safe working environment.
To communicate with and advise Offshore Area Manager on SIMOPS issues
To ensure works are progressed safely and efficiently and that skills and knowledge are shared to enhance improvements within the business.
Commissioning & Start-up
While Commissioning is fully delegated to E&C, to assist and support the Field Operations in supervising all matters involving commissioning preparation, execution and start up preparation.
To ensure commissioning activities are prepared and executed in full compliance with NOC standard
To review and update existing site procedures in accordance with OPERGUIDE methodology
To coordinate commissioning interfaces and between all entities within NOC, with regards to organization, priorities and resources.
To ensure the link between E&C commissioning teams and FO organization, including start up team.
To coordinate OTPs and LTPs review/approval on Field Operations side.
To monitor consistency between construction/commissioning priorities and start up priorities, based on startup milestones follow-up.
To follow the post start-up tests such as performance tests and design capacity tests for production.
All staff must be willing to participate in crisis response training and to assist during emergency response situations if required.
Qualifications & Experience:
Education: Engineering degree
Professional experience: 10-15 years minimum Commissioning / Start-up leader / Project coordination / SIMOPS coordinator / OTL or Superintendent position. Familiar with Total OPERCOM methodology (TOTAL).
Technical competencies: strong technical back-ground, multi-discipline management & strong experience in SIMOPS and Commissioning management with a field experience. Familiar with NOC standard and procedures and ISO international rules
Behavioural competencies:. pro-activity and anticipation, good communication and co-ordination skills