Nabors

Featured Employer
Houston, Texas, United States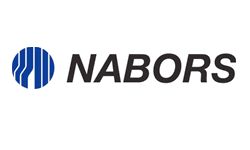 ---
Company Overview
Nabors Industries owns and operates one of the world's largest land-based drilling rig fleet and is a provider of offshore drilling rigs in the United States and multiple international markets. Nabors also provides directional drilling services, performance tools, and innovative technologies for its own rig fleet and those of third parties. Leveraging our advanced drilling automation capabilities, Nabors' highly skilled workforce continues to set new standards for operational excellence and transform our industry.

JOB SUMMARY
Responsible for the management of Engineering. Responsible for design and provide technical support to Company's operations, marketing, projects and purchasing department.

DUTIES AND RESPONSIBILITIES
Manage engineering design for all New Rig Construction, Refurbishing and Maintenance activities, including scope of work, drafting oversight and final drawing issuance
Provide construction management oversight of capital projects, refurbishment and maintenance activities
Provide technical support to the Operations, including on-site troubleshooting and supervision of equipment repair activities thru Engineering Request system
Support development and review of capital expenditure estimates and bid proposals for Marketing, Projects, QC and Purchasing departments
Review research, analyses, internal and supplier specifications, manuals, and other data supporting team and project needs to evaluate the feasibility, cost, and maintenance requirements of designs or applications
Review product design for compliance with engineering principles, company standards, client contract requirements, and related specifications; and, review and recommend capital equipment for Capital and Equipment Standards committees
Maintain current knowledge of new drilling equipment and practices
Manage development and design of rig drilling equipment
Perform detailed engineering analysis and equipment sizing calculations per project requirements
Maintain current knowledge of new project management techniques and practices
Coordinate work scope with sub-contractors and oversee their progress and quality
Supervise personnel assigned to capital projects and field support tasks
Supervisory Responsibilities:
Manage personnel assigned to assist with the engineering attributes. Responsible for the overall direction, coordination and evaluation of the assigned personnel. Responsibilities include training employees, planning, assigning and directing work, appraising performance, rewarding and disciplining employees, addressing complaints and resolving problems.
MINIMUM QUALIFICATIONS / SKILLS
7-10 years' of experience in contract drilling, working closely with technical support and engineering teams.
3+ years' of direct management experience and equivalent leadership roles.
5+ years' of hands on project engineering/management experience.
Bachelor's degree (B.A.) in Engineering Mechanical/Civil from a four year college or university.
Experience with working on and supporting projects in international and remote locations.
Experience with structural design, piping systems, drilling systems and equipment.
Proficient knowledge of API, IADC, ASME, AISE, ABS and relevant safety codes and welding procedures.
Proficient knowledge of CAD, Solidworks, Risa 3D, Strucad, MS Project and Microsoft office
PREFERRED QUALIFICATIONS

BEHAVIORAL COMPENTENCIES
Ability to set clear and deliverable goals with demonstrated tenacity, commitment to delivery and accountability for results.
Strong ability to influence and work collaboratively with people at all levels and within various functions of organization.
Effective communicator, ability to clearly articulate technical concepts and work under pressure. Strong analytical skills.

TECHNICAL COMPETENCIES

PHYSICAL REQUIREMENTS / WORKING CONDITIONS
This position may require periods of extended travel to domestic or international rig locations equating to approximately 25% of time worked.

Today, Nabors owns and operates the world's largest land-based drilling rig fleet and is a leading provider of offshore platform workover and drilling rigs in the United States and numerous international markets. With operations in 28 countries, Nabors also provides directional drilling services, performance tools and innovative technologies throughout many of the most significant oil and gas markets. Leveraging our advanced drilling automation capabilities, Nabors' highly skilled workforce continues to set new standards for operational excellence and transform our industry.

As of April 16, 2018, Nabors' assets include:
407 land drilling rigs
31 offshore platform rigs
Nabors is ranked in the Global Top 30 in Rigzone's Ideal Employer Rankings - find out more here.