Nabors

Featured Employer
Casper, Wyoming, United States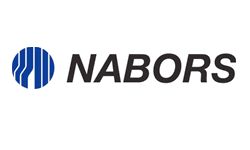 ---
Are you seeking an opportunity to show your exceptional skills and knowledge? Are you looking for a company which provides you with dynamic and challenging work environment every single day? If yes, look no further.... We are seeking individuals who are skilled, knowledgeable and ready to work in a fast paced environment to deliver top notch solutions to cater business needs.
About Nabors
Nabors owns and operates one of the world's largest land-based drilling rig fleet and is a provider of offshore drilling rigs in the United States and multiple international markets. Nabors also provides directional drilling, performance tools, and innovative technologies for its own rig fleet and those of third parties. Leveraging our advanced drilling automation capabilities, Nabors' highly skilled workforce continues to set new standards for operational excellence and transform our industry.
Canrig Drilling Technology Ltd., with revenues of approximately $400M, provides equipment, tools, services, and software products to oil and gas companies worldwide to improve the safety and efficiency of the drilling process. Our workforce, like our technology, is rapidly expanding.
The Warehouseman is responsible for maintaining all consumables inventory, shipping and receiving material, completing inventory counts, organizing and labeling all items, keeping an accurate inventory system, pursuing corporate inventory goals and communicating with field customers and management. Warehouseman is also responsible for inventory optimization and planning inventory replenishments based on MIN and MAX.
DUTIES AND RESPONSIBILITIES
• Manage the receipt, storage, usage, return and re-supply of consumables and capital items at the rig and in the yard.
• Ensure the storage and handling of any materials in accordance with company policy, manufacturer's recommendations
and local legislation.
• Carry out receiving function for materials delivered and unpack and incorporate into inventory.
• Arrange Materials Transfers for movement of inventory.
• Monitor the maximum safe storage periods for any items which have prescribed shelf life.
• Ensure all items in inventory are properly stored.
• Provide a controlled environment for the storage, receiving and move out of spares inventory.
• Update the Inventory System daily with Added/Removed items, manage all transactions and make sure the system
is accurate at all times.
• Label all On Hand inventory.
• Complete scheduled monthly inventory counts for Corporate Management.
• Maintain inventory accurately.
• Monitor On Hand quantities against approved MIN and MAX.
• Be informed and enforce all PSC Warehouse Policies and Procedures.
• Print pick list, pull, package and ship orders in accordance with good shipping practices.
• Update and track shipments.
• Ability to fill-in for Warehouse Manager in his/her absence.
• Other duties as required by supervisor.
• Follow all safety processes and procedures.
• Clean and organize warehouse area
EDUCATION and/or EXPERIENCE
• 1-2 years of inventory control systems experience.
• High School Graduate
• Mechanical certifications
• Strong computer skills in order to learn quickly and utilize the company based inventory software.
• Ability to be Forklift/Manlift certified.
• Ability to walk/stand for extended periods while performing inventory counts.
• Reliable transportation to and from the yard. Proven ability to prioritize tasks and effectively handle details.
• Excellent ability to work in a team environment.
• Ability to interact with internal and external customers and suppliers.
• Strong communication skills, in both verbal and written forms.
• PC skills in word processing and spreadsheets.
• Demonstrated ability to handle multiple priorities and deadlines in a fast-paced environment
• Must be able to understand the customer needs and specify requirements.
• Flexibility to solve different types of challenges.
PREFERRED QUALIFICATIONS
• 3+ years experience in strategic sourcing, supply chain, procurement or related field.
• Basic understanding of drilling rig equipment
LANGUAGE SKILLS
Fluent in English. Ability to read and write, comprehend complex instructions, write short correspondence, and memos.
MATHEMATICAL SKILLS
Ability to add, subtract, multiply, and divide in all units of measure, using whole numbers, common fractions, and decimals and compute percentages.
REASONING ABILITY
Ability to solve practical problems and deal with a variety of concrete variables in situations where only limited standardization exists. Ability to interpret a variety of instructions furnished in written, oral, diagram, or schedule form.
COMPUTER SKILLS
To perform this job successfully, an individual should have knowledge of using Microsoft word and excel.
CERTIFICATES, LICENSES, REGISTRATIONS
Valid Driver's License
• Basic knowledge of Oil & Gas industry
TECHNICAL COMPETENCIES
• Demonstrates comprehensive computer skills to include excel, word ,outlook and out Microsoft Office suite programs
• Develops familiarity with Visual Manufacturing
• Follows oral and written instructions
• Stocks, move, arrange product utilizing, forklifts, hand trucks
• Receives, ships, stores and issues location assignments to material, supplies and equipment
• Conducts inventory cycle counts
• Communicates to management discrepancies with counts and product
• Completes shortage and overage reports
• Prepares shipping documentation
PHYSICAL REQUIREMENTS / WORKING CONDITIONS
• Ability to withstand physical demands of repetitively lifting and carrying up to 75 pounds.
• Ability to perform essential functions of this position with or without reasonable accommodations.
• Attention span to stay alert and attentive for up to 8 hour shift while performing sometimes repetitive and monotonous tasks.
• Ability to receive verbal and written instructions.
• Ability to bend, stoop, kneel, twist, and crawl throughout the work shift while wearing Personal Protective Equipment.
• Ability to work independently with minimal supervision
Today, Nabors owns and operates the world's largest land-based drilling rig fleet and is a leading provider of offshore platform workover and drilling rigs in the United States and numerous international markets. With operations in 28 countries, Nabors also provides directional drilling services, performance tools and innovative technologies throughout many of the most significant oil and gas markets. Leveraging our advanced drilling automation capabilities, Nabors' highly skilled workforce continues to set new standards for operational excellence and transform our industry.

As of April 16, 2018, Nabors' assets include:
407 land drilling rigs
31 offshore platform rigs
Nabors is ranked in the Global Top 30 in Rigzone's Ideal Employer Rankings - find out more here.