Sofomation

Featured Employer
United Arab Emirates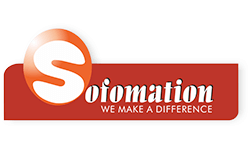 ---
Position Title: Instrument and Electrical Engineer-Maintenance
Location: GCC
Education & Experience:
Bachelor's Degree in Engineering - Electrical/Instrumentation/ Control Systems.
Master's Degree in Engineering
Total of 5-7 years of experience in O&G Industry in Electrical and Instrumentation Maintenance as Engineer.
Job Purpose:
Execute instrumentation and electrical maintenance support activities and assigned projects on time and within budget and in order to increase equipment availability and reliability. Ensure smooth and reliable operation of Instrument & Electrical Equipment through preparation, implementation and review of preventive maintenance programs and coordination of efforts with internal and external stakeholders in order to make sure that relevant maintenance works are completed in an effective and timely manner.
Job Requirements:
Advanced knowledge of workshop/field test of equipment, batteries, battery chargers, control valves, Various Field instruments, Bentley Nevada System, electrical transformers, EDS system, Emergency Diesel Generators, IEEE/IEC/NFPA standards, Instrument calibration, AC & DC motors, Electrical Switchgear Panels, motor control centre, P&ID, PLC, SIS/SIL concept, UPS system, and variable speed drive system. Control systems for Compressors, Extruders, bagging machines, gantry crane.
Basic knowledge of cathodic protection, custody transfer metering maintenance, and process analyzers.
Proficiency in Microsoft Office.
Proficiency in SAP or any other maintenance information system.
Skills:
Workshop/Field test equipment, Batteries, Battery chargers, Cathodic protection, Control Valves, Custody transfer metering, Electrical Transformers, ESD system, Generator, IEEE/IEC/NFPA standards, Instruments calibration, Low Voltage Motors, Motor Control Center, P&ID, PLC, Process analyzers, SIS/SIL concept, UPS system, Variable Seed Drive Systems, Electrical equipment operation and troubleshooting, Electronics and Pneumatics, Control valves, positioners, transducers, transmitters, Single loop controllers, PLC, vibration monitoring, P&ID Diagrams, Analyzers, electrical motors, MCC & switchgear, Transformers, UPS, Emergency diesel generators, Protection system and relays.
Sofomation is an international recruitment agency with profound specialization in Oil & Gas, EPC, IT, Rail, Logistics, Healthcare and Energy Sectors. We have an international dominance and cater to the various Fortune 500 companies across locations in APAC/MENA and UK/US since 1999, having our Global Reach by being strategically located in United States, Dubai, Abu Dhabi, Malaysia, Singapore & India.
We are able to assist organizations in gaining a competitive edge by delivering highly skilled resources through a global search effort across diverse nationalities, which aims at bringing the best talent, in the market place.
Our expert team takes the time to understand candidate's careers to date and future aspirations. This allows us to offer expert advice and help take their career to the next level.
Our Team replicates subject market experts and headhunters having in-depth knowledge which helps us to excel not just in recruitments but also enables us to understand and translate your business needs into key deliverable responses. Our focus is always on innovative and value-added recruitment solutions to maximize client returns through our unique state-of-the-art recruitment model.
We have hosted recruitment drives globally that speak of our success and light the doorways of abounding number of satisfied employers and employees.