Intertek

Featured Employer
Salt Lake City, Utah, United States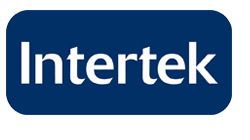 Company: Intertek
Skills: QA / QC / Inspection
Experience: 5 + Years
Education: Tech/Vocational Cert/Apprenticeship
Location: Salt Lake City, Utah, United States
In order to apply for this position, applicants MUST meet the following criteria. If your resume does not match these criteria, you will not be able to apply for this position.

Authorized to work in: US
---
Those local to the Salt Lake City area are preferred. No telephone calls please.
~~1. RESPONSIBILITIES
~~Witness and monitor suppliers / contractors work activities, inspection and test in accordance with the approved Quality Plan, ITP, Quality Procedures and etc.
• Promote quality awareness throughout the organization, emphasizing excellence, continuous improvement and corrective action to influence the overall success of company business.
• Assist review of EPCM's Quality Plan, Inspection & Test Plan (ITP) and Quality Procedures and all pertained QA/QC documentation prior to commencement of any fabrication / construction work.
• Verify the implementation of PTW (permit to work) LOTO (lock-out and tag-out) and other safety procedures.
• Input result of inspection / observations into the web-based inspection recording system in timely manner.
• Ensure suppliers /contractors have relevant, up to date codes, standards, specifications and drawings.
• Interface with the discipline engineer, construction engineer, and inspectors in a professional manner.
• Approve a work Supplier / Contractor has been by attending inspection / test or reviewing documents.
~~2. ESSENTIAL FUNCTIONS (DUTIES)
Review original material / test certificate for compliances to codes and specifications.
• Ensure testing, measuring equipment is fully calibrated per specification and has current certification.
• Verify that equipment is preserved per the supplier's recommendation and the approved preservation procedures.
• Verify HFE requirement against specification.
• Witness / Participate Equipment Receiving Inspection at construction site to identify damage or deficiency with Contractors.
• Ensure installed electrical and telecommunication equipment is certified for area classification.
• Monitor LOTO, PTVV and other energy control procedures for compliance.
• Verify rogue and counterfeit items during inspection or surveillance and immediately report to Inspection Coordinator / Quality Manager if any.
• Witness in-process inspections per ITP and Inspection Requests to ensure work proceeds in accordance to specifications, the approved drawings and procedures.
• Progressively review Supplier's / contractor's quality record.
• Assist Quality audit upon request.
• Actively participate Flawless Surveillance Program.
• Attend Mechanical Completion / Pre-commissioning final walk-down and sign on behalf of Client.
• Raise punch and verify punch items as soon as work is complete.
• Issue and follow up of Non-conformity Report.
• Liaise with Inspection leads and contractors to remediate quality management problems.
• Discuss quality trend with Quality Engineer / Inspection Coordinator and provide improvement plan if any.
Provide resolution of on-going quality issue in consultation with discipline engineer
· Have a minimum Visual Acuity Corrected to 20/40
~~We are an Equal Opportunity Employer and do not discriminate against applicants due to veteran status or on the basis of disability. All qualified applicants will receive consideration for employment without regard to race, color, religion, sex, national origin, sexual orientation, or gender identity.
Intertek is one of the largest and most respected specialized staffing and outsourcing agencies operating in the engineering and technical services marketplace. Working closely with its clients, Intertek has played a critical role in staffing some of the most notable projects to have been designed, engineered, constructed and commissioned on all major continents.
Intertek's competitive advantage lies in its unique ability to provide highly qualified personnel that clearly meet the client's needs, expectations and site placement requirements. This is accomplished through a network of dedicated, proactive and strategic recruitment centers established in multiple geographic regions providing an impressive ability to identify, screen, hire and deploy not only expatriate resources but also local and regional expertise. This proficiency is not easily found in today's marketplace, thus positioning Intertek to contribute significant value to the client's local labor content and sustainable development initiatives.