Grupo Epalmo

Featured Employer
Luanda, Luanda Province, Angola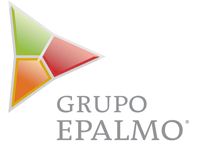 Company: Grupo Epalmo
Skills: QA / QC / Inspection
Other Skills: Knowledge of international codes of practice related to his/her SOW fabrication and inspection.
Experience: 15 + Years
Education: Masters Degree
Location: Luanda, Luanda Province, Angola
No location/work authorization restrictions found.
---
Activities – general:
1. To promote safety culture within the project and his/her activities. Lead by exemplarity to have the team members and colleagues adhering and contributing.
2. To ensure that safe and ethic working practices are carried out within the activities that he/she is managing or interfacing with. To guarantee the compliance on his activities.
3. To ensure that state of the art, TEPA referential and local rules/laws are complied with and captured in all contractual requirements.
4. To work by anticipation.
5. With the spirit of One TOTAL values, to establish and manage his/her activities motivating his/her counterparts and to work diligently to meet the targets of the Projects.
6. To promote innovation as far as compatible with good enough approach for all activities. To seek optimization and savings all along the different phases of the project. To focus on costs without impairing QHSE objectives.
7. To keep divisional Manager and all parties (as required) informed regarding ongoing activities status. To advise the Project Managers on architecture related actions/decisions.
Activities - ONSHORE
1. To promote safety and Quality culture within the project whilst carrying out her/his activities. Lead by exemplarity behavior to encourage team members and colleagues adhering and contributing.
2. To ensure that Company ethic working procedures are followed within Supplier's facilities. To guarantee the compliance on her/his activities. To adopt and demonstrate an exemplary behaviour with regard to the Company Ethics and "Code of Conduct" policy.
3. To ensure and follow up Supplier's activities defined and approved in the Supplier's ITP
4. To witness any inspections point as per ITP (Review, Monitor, Witness, Hold) on behalf of Company
5. To witness and monitor within Supplier's premises that all fabrication activities are performed as per procedures approved and project specification/requirements/industry good working practices, including equipment/material storage and preservation
6. To review welding/NDE documentation issued by Contractor, Supplier and Vendor.
7. To monitor supplier welding consumable management
8. To monitor supplier welding procedure qualification test / welder qualification test and ability
9. To follow up welding/NDE activity and issuance of quality record as per project requirement, repair rate ratio and extent of NDE carried out.
10. To review or interpret all or percentage of radiography films in addition to the third party interpretation
. 11. To perform UT crosschecking on critical weld joint (if requested)
12. To monitor NDE supplier and supplier inspector qualification and performance.
13. To review coating/corrosion/insulation documentation issued by contractor, supplier and Vendor.
14. To monitor supplier coating procedure qualification test / coating operator qualification test and ability
15. To follow up coating/corrosion activity and issuance of quality record as per project requirement for, climatic conditions, blasting, paint application and products certificates, batch number, expiration date and storage conditions.
16. To ensure that supplier's traceability system is in place for whole coating/corrosion process
17. To monitor supplier coating inspector qualification and performance.
18. To ensure follow up of supplier's NCR/TQ/DER resolution in contractual time frame and effective corrective action implementation
19. To ensure supplier's Quality Surveillance implementation
20. To attend/participate to supplier meeting, technical, NCR resolution, progress, HSE
21. To identify critical activities and potential bottleneck for the progress related to welding/NDE; anticipate and propose solutions to improve welder's productivity and quality performance.
22. To participate/perform any audit (technical, HSE, QC ..) as required
23. To report on weekly basis activities and progress to the FPSO Construction representative and PBF QA/QC Lead for QA/QC matters. Only valid for onshore phase
24. To report directly any issues which can impact the manufacturing process and the project schedule
25. To issue any technical feedback/lessons learned related to his/her activity.
26. To review supplier deliverables, report, datasheet, certificate
27. To ensure tracking/collecting of any deliverables/quality record to be part of Final Documentation as per project requirement
28. To witness, follow-up and endorse all Mechanical Pre-commissioning activities
29. Take opportunity of the onshore phase to familiarise and learn to use Ponticelli tools such as PERF , Job Card, Glide, etc. for the offshore FPSO QC Lead Rev03.doc phase
Activities -OFFSHORE
1. To be the Offshore QAQC referent, ensure QAQC standards are applied on Zinia Project
2. To be the Welding referent.
3. Weekly analyses the planning and edit the QC/Welding follow-up documentation to be added into the job cards when required (See FTG xxx - 4WLA).
4. Perform the QC induction to new incomers (up to foreman)
5. Transmit all mandatory documents for final documentation to Ponticelli DCC every 2 weeks
6. Check and enter all NDT reports in the database.
7. Perform visual inspections (VT) on welds and edit the reports.
8. Manage the eventual weld repairs and associated NDT.
9. Perform welding parameters follow-up/checking
10. Manage the welders and their assignation in regards of the weld to be perform versus qualifications /skills
11. In charge of welding consumables in accordance with the "Welding Consumable Management Procedure".
12. Carry out the clearance of the NDT lots and edit the associated NDT program
13. Follow the NDT backlog and be proactive to keep it as low as possible
14. Coordinate the NDT third party operator mobilization when necessary and manage his operation onsite.
15. Ensure the RT preparation and NDT in general
16. Fill and follow the welding history register (Piping and structure)
17. In case of hydro test, validate the test pack file (Ok NDT) prior to perform the hydro test
18. Send the inspection invitations to CPY according to project ITP and attend the inspection
19. Perform a daily site visit to keep a good visibility of the activities
20. Perform various dedicated audits (Internal onsite QC checks)
21. Open NCR when required (with CTR Onshore QAQC Manager assistance if needed)
22. Manage and store the torque sheets (flange management).
23. Manage and store the painting reports.
24. Edit and share the offshore QAQC offshore activities report (KPI).
25. Keep a permanent contact with the CTR Onshore QAQC Manager / PBF QAQC Leader.
26. Report any problem to CTR Hook-up Manager
27. PRECOM activities: Follow up of ICAPS database, Ensure pre-commissioning activities are completed in a timely manner as per agreed sequence. Ensure the RFC dossier include all required documentation with assistance to ICAPS officer.
Context and environment
PBF is the brownfield project division of Bloc 17, taking benefits of a matrix organization to manage projects from Basic Engineering to Start-up/hand-over to Block 17 Field Operation team. PBF is managing EPC contracts with major international contractors including onshore prefabrication in Angola, Offshore construction and installation in Angola(FPSO modifications, SURF, SPS, SIMOPS, high number of contractors & subcontractors)Zinia Phase 2 project consists in the development of the Zinia's UM4 / UM5 reservoirs tie-back to the PAZFLOR FPSO field in order to maintain the overall production.
Qualifications/Experience required
BTS/City and Guilds Technician grade or Company approved equivalent, recognized apprenticeship or equivalent Government sponsored training scheme
Minimum of 15 years in similar work and 10 years within Oil & Gas projects.
Knowledge of international codes of practice related to his/her SOW fabrication and inspection.
Welding, NDE (PCN, COFREND, CSWIP grade 3.1 / 3.2, or equivalent)
Certified operator level 2 radiographic testing
Observations Assignee will be based onshore at Contractor's yard premises in Luanda, Angola during whole period of prefabrication in 8x2 rotation for a duration estimated at 7 months, then will move offshore in 4x4 rotation for the integration scope for a duration estimated around +/- 18 months.
With 18 years of activity around the world, Grupo Epalmo, based in Porto, Portugal, is acknowledged in its own country and in the international markets for its competence, accuracy, professionalism and perseverance, being one of the major business groups experienced in Human Resources, Temporary Work, Professional Training, Consulting, Construction and Industrial Maintenance.
Grupo Epalmo has always followed a business dynamic focused on both clients and collaborators, and though mainly directed on the Energy, Industrial and Construction areas, it has been increasing its investments regarding the conquering of new and ambitious goals and markets.
Based always on a spirit of professionalism and supported by a technical and theoretical know-how, Grupo Epalmo, and its highly qualified and motivated teams, is the first to provide services with the aspiration to best serve the clients' demands, with dedication and consideration.
Operating in more than 20 countries, including Angola, we provide our teams and specialists, for operators in the international energy sector, from Oil & Gas and industrial maintenance, to nuclear and construction.
Grupo Epalmo, Headquarters;

Rua S. Lourenco 12 1 Sala 1 e 6
Apartado 1120
4446 – 909 Ermesinde – Portugal
Tel: (+351) 229 773 650
Fax: (+351) 229 733 544
For more information's and Resumes Submittals please use the following:
www.grupoepalmo.com