Atlas Professionals

Featured Employer
Guyana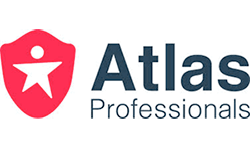 Company: Atlas Professionals
Skills: Drilling Foreman / Drilling Supervisor
Experience: 14 + Years
Education: High School/Secondary
Location: Guyana
In order to apply for this position, applicants MUST meet the following criteria. If your resume does not match these criteria, you will not be able to apply for this position.

Authorized to work in: Guyana
---
Pre Location Arrival Phase:
Act as representative on night-shift during critical rig re-activation / mobilization phase, as applicable. Jointly responsible for ensuring that the drilling unit is fit-for-purpose and arrives at the well location "ready-to-drill".
Actively participate in independent 3rd party rig condition survey, inspections and audits.
Assist with producing daily operations report during pre-spud phase using OpenWells reporting system.
Assist with producing detailed plan of actions (work instructions) for the well for each phase are prepared prior to arrival at the location.
Participate in offshore pre-spud and mini-DWOP meetings to ensure rig crew have a complete understanding of the planned operation.
Participate in main onshore DWOP.
Perform review of the well Master Equipment List (MEL).
Perform review of the rig move preparations and related procedures, issued by the Rig Contractor.
Perform review of the well Drilling Programme.
Perform review of the well P&A Programme.
Perform review of the Well Control Bridging Document.
Perform review of the Well Containment Plan, Blow Out Contingency Plan and Relief Well Plan.
Utilise experience to ensure all relevant lessons learned from previous projects have been reviewed and any necessary action taken to prevent re-occurrence on the operation.
Perform full review of all HSE and Logistics documentation to ensure a complete understanding (e.g. Emergency Response Plan, Oil Spill Response Plan, HSE Bridging Document, MEDEVAC Plan, Helicopter Boarding Procedure, Logistics Plan, HAZID, HAZOP, Bow Tie etc).
Perform review of the Well Risk Register and ensure that all the actions assigned to the onsite/offshore team are implemented.
Execution/Operations Phase:
Ultimately, act as the  Drilling Supervisor for all operations at the well site during night-shift and ensure all operations are executed in a safe and environmentally responsible manner while complying with the drilling program, work instructions, company policy and local regulations. This should be achieved through active management of drilling contractor,  operational personnel and service provider personnel offshore.
Ensure site team members have a clear understanding about the objectives of the operation and their roles in delivering these objectives.
Ensure that the SDSV is alerted immediately of any incident onboard the drilling unit (operational or HSE related) or major deviation from planned activities.
Demonstrate and consistently apply the highest level of leadership in HSE standards, practices and policies.
Ensure site safety and environmental management systems are implemented as designed and are consistent with internal policies and standards.
Actively participate in, and continually encourage, the use of safety systems and tools while also monitoring participation / usage (safety cards, TBT, JRA, TOF, weekly walk-around etc).
Review daily safety card information.
Ensure that the rig contractor is in compliance with the requirements per API S53 and its own well control manual and procedures for the proper maintenance and operations of all the well control and subsea equipment.
Ensure that the rig contractor is in compliance with the defined standards and procedures for the proper maintenance and operations of the safety critical and operationally critical equipment at all times.
Assist with preparation of the Daily Drilling Report in OpenWells reporting system. NDSV will be responsible for ensuring that the operations summary from night shift is completed with a high level of detail. NDSV will also be responsible for the final review of the DDR prior to submitting to the SDSV every morning, to ensure all information is detailed and accurate.
Review rig contractor's IADC report to ensure coding matches the  DDR in OpenWells (to avoid potential disputes at a later date).
Assist with preparation and review of detailed work instructions in compliance with the Drilling Program.
Assist with preparation of the daily operational performance report on the rig. Ensure identification of relevant improvement actions for the continuous performance improvement and to ensure that the operational consistency is achieved.
Assist with preparation and review of the daily ten day lookahead.
Assist with the preparation of riser, casing and liner tallies.
Perform calculations for all cement jobs in order to cross-check with other members of the  offshore team prior to agreement on final numbers.
Perform other operational calculations such as well control calculations and maximum overpull.
Be present on rig floor during critical tripping times - e.g. first 10 stands POOH, going through restrictions such as shoe / hangers / BOP / slip joint etc, last 5 stands to bottom.
Witness tool handling and preparation such as dressing bit with required nozzles, installing SSR wiper plugs below hanger, installing darts into cement head etc.
Witness strapping of tubulars on deck as required (at least one  representative must witness all pipe strapping with a separate deck tally to cross check against rig contractor tally).
Review all trip sheets and well monitoring sheets to ensure accuracy. Periodic spot checks must be performed to ensure rig contractor is correctly tracking volumes.
Actively participate in wireline logging operations, periodically visiting the unit to review wireline tension, hole conditions and any other issues etc.
Assist Materials and Logistics Coordinator as required to identify equipment onboard the drilling unit.
Assist with preparation of all other required operational documentation - e.g. bit and BHA reports, cement reports, casing reports, LOT/FIT reports, lessons learned register and NPT tracker.
Lead all the meetings and morning calls as required in the absence of the SDSV. Participate in key meetings by Rig Contractor offshore.
Ensure all Non Productive Time is accurately captured in a high level of detail and any required supporting documentation is delivered in a timely manner. NPT tracker will be maintained throughout the operation.
Assist with the preparation of Non Conformance Reports related to NPT events.
Ensure all lessons learned are accurately captured in a high level of detail for implementation on subsequent projects. Lessons Learned register will be maintained throughout the operation.
Review the operations performed offshore after each operation phase as part of the After Action Review (AAR), and include all the relevant modifications, recommendations and changes in the detailed plan of actions (work instructions) in the AARs. Ensure participation of relevant personnel in the AAR involved in the operations.
Assist with preparation of the End of Well Report (EoWR) detailed operations summary to ensure accurate and completed to a high level of detail, and also the relevant lessons learned are covered in the report.
Participate in incident investigations and assist with the preparation of incident reports. Report, investigate, follow-up and ensure close-out of all onsite incidents and near-misses relating to personnel, equipment and procedures promptly.
Review field tickets if requested by the SDSV.
Develop the onsite team and coach individuals to enhance their contribution to performance.
Encourage the onsite team for the continuous performance improvement and motivate the team to achieve operational consistency.
Build team spirit and morale through inclusive and respectful behaviours.
Post Well / Project Close-out Phase:
No work required once the rig is off the well location. All post operation activities will be handled by the  onshore drilling team.
EDUCATION / QUALIFICATIONS
Valid Well Control certification (IWCF Level 4 Combined Surface and Subsea BOP Stack or IADC WellSHARP Supervisor Level).
Valid Offshore Survival certification (e.g. BOSIET and HUET or equivalent).
Valid Medical certification.
Strong understanding of Microsoft Office Suite (Outlook, Excel, Word, PowerPoint, Project).
Strong understanding of the Landmark OpenWells reporting system.
Excellent written and oral command of the English language.
EXPERIENCE & KNOWLEDGE
Minimum 15 years of relative industry experience (i.e. Senior Rig Contractor position, Drilling Engineer, Drilling Supervisor or Drilling Superintendent).
Candidate must have at least 5 years of experience working as a Senior Drilling Supervisor (SDSV).
High level of experience working with Mobile Offshore Drilling Units (MODU's), particularly jackup units.
Knowledge and experience of executing remote location projects is essential.
REQUIRED BEHAVIOURS & SKILLS
Highly focused on HSE and Process Safety at all times.
Highly focused on performance and constantly striving to achieve top quartile results.
Highly focused on well costs throughout the planning and execution phases to ensure cost efficiency and reduce wastage.
Makes informed decisions based on thorough analysis and risk assessment.
Strong aptitude for mathematics and problem solving.
Ability to devise and execute complex plans.
Highly organised with good data management skills.
Team player who is approachable and actively promotes a high level of interaction across multiple disciplines.
Good communicator who can communicate with clarity and confidence.
Willingness to assist and mentor / coach others to ensure knowledge growth and professional development.
Must show a sense of ownership and accountability.
Must lead by example in terms of behaviours.
Must behave in a professional manner at all times in order to uphold the reputation of the company.
Willingness to consider and review new techniques ·and technologies which could lead to improved safety and/or operational performance.