Halliburton

Featured Employer
Stavanger, Rogaland, Norway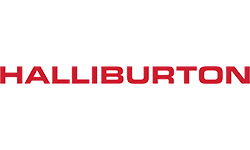 Company: Halliburton
Skills: Logistics Management, Supply Chain Management
Experience: 3 + Years
Education: High School/Secondary
Employment Type: Full Time Salaried Employee
Location: Stavanger, Rogaland, Norway
In order to apply for this position, applicants MUST meet the following criteria. If your resume does not match these criteria, you will not be able to apply for this position.

---
Grunnet økende arbeidsmengde i logistikk avdelingen vår er vi på jakt etter deg som ikke er redd for å ta i et tak og er klar for en utfordrende hverdag i et allsidig team.
Avdelingen håndterer all type pakking av gods, truckkjøring, organisering av transporter både innen- og utenriks, samt logistikkstøtte for bedriftens prosjektavdeling der Supply Chain koordinerer forsendelser til hele brønner på tvers av bedriftens avdelinger. Stillingen gir mulighet for videreutvikling.
Denne stillingen vil være i vårt logistikkteam som håndterer alle transporter innen og utenriks.
Arbeidsoppgaver:
De aller fleste av våre gjøremål som listet under gjøres i SAP og i egenutviklede datasystemer.
Organisere transporter på sjø, fly og vei nasjonalt og internasjonalt
Innhente og forhandle transportforslag - utarbeide oversikt over totale transportrelaterte kostnader
Utstede transportdokumentasjon
Følge opp/ koordinere fra bestilling til fakturering
Kommunikasjon med interne og eksterne kunder og leverandører
Vi tilbyr:
Konkurransedyktige pensjons- og forsikringsordninger
Helseforsikring/behandlingsforsikring
Gunstig aksjespareordning
Fokus på teknologi og utvikling
Dyktige kolleger i et internasjonalt arbeidsmiljø
Kvalifikasjoner:
Utdannelse/ fagbrev innenfor fagfeltene logistikk/ forsyningskjede
3-5 års relevant erfaring innen logistikk, transport og spedisjons virksomhet
Erfaring med forsendelser av farlig gods
Kunnskap til / erfaring med tollbehandling og bestemmelser
God kjennskap til oljerelatert utstyr
Gode norsk- og engelskkunnskaper muntlig og skriftlig
God kjennskap og erfaring fra bruk av ulike datasystemer
Personlige egenskaper:
Vi er på jakt etter kandidater som er nøyaktige og fleksible og som ønsker å utvikle seg.
Kandidaten må ha evne til å samarbeide med andre og jobbe selvstendig.
Du må ha evne til å jobbe strukturert, holde orden og kunne håndtere en kompleks og hektisk hverdag.
Vi er et oljeserviceselskap og ser etter deg som liker å yte service og har arbeidsglede.
Stillingen forutsetter at du med største selvfølgelighet følger bedriftens HMS prosedyrer.
Arbeidssted:
Eldfiskvegen 1, 4056 Tananger, Norway
Product Service Line:
Supply Chain
100% stilling
Kontaktinformasjon:
Ansvarlig for stillingen: Tove Opedal (+47) 911 38 172
Rekrutterer: Synnøve Gysland Sunde (+47) 51 83 72 30
Søknadsfrist:
24.02.2019
English version:
Due to increasing activity in our logistics department we are looking for you that have high work capacity, are ready for challenging days, in a team that handles versatile work tasks.
The department handles all types of packing of goods, forklift handling, organization of transports both domestic and internationally, as well as logistics support for the company's project department where Supply Chain coordinates shipments to entire wells across the company's departments. The position allows for further development.
This position will be in our logistics team that handles all domestic and international transports.
Job description:
Most of our tasks as listed below is performed in SAP or in other digital solutions
Organize shipments on ocean, air and road both domestic and international
Obtain and negotiate quotes - including making sure that we evaluate the total cost picture (TCO)
Issue transportation documentation
Follow up/ coordinate shipments from order to Invoice
Communicate with internal and external customers and vendors.
We offer:
Competitive pension- and insurance scheme
Company health service
Beneficial employee stock-purchase plan
Focus on technology and further development
Highly skilled colleagues in an international environment
Qualifications:
Education / vocabulary within the fields of logistics / supply chain
3-5 years of relevant experience in logistics, transportation and freight operations
Experience with dangerous goods shipments
Knowledge to/ experience in handling of Customs documentation/procedures
Knowledge to oil related equipment
Good Norwegian and English knowledge oral and in writing
Good knowledge to computer systems
Personal qualities:
We are looking for candidates who are accurate, flexible and want to develop own skills.
The candidate must have the ability to perform well in team as well as working independently.
You must have the ability to work structured, keep track and manage complex workloads in short time frames.
We are an oil service company looking for you who enjoy providing service.
The position requires that you champion the Company's HSE procedures.
Location:
Eldfiskvegen 1, 4056 Tananger, Norway
Product Service Line:
Supply Chain
100% position
Contact Persons:
Ansvarlig for stillingen: Tove Opedal (+47) 911 38 172
Rekrutterer: Synnøve Gysland Sunde (+47) 51 83 72 30
Deadline: 24th February 2019
Founded in 1919, Halliburton is one of the world's largest providers of products and services to the energy industry. With over 50,000 employees, representing 140 nationalities, and operations in approximately 70 countries, the company serves the upstream oil and gas industry throughout the lifecycle of the reservoir – from locating hydrocarbons and managing geological data, to drilling and formation evaluation, well construction, completion and production optimization. Halliburton's fascinating and proud history reveals a continuous focus on innovation and expansion that began with the company's founder, Erle P. Halliburton. After borrowing a wagon, a team of mules and a pump, he built a wooden mixing box and started an oil well cementing business in Duncan, Oklahoma.
In the 1930s, Halliburton established its first research laboratories where the company tested cement mixes, began offering acidizing services to break down the resistance of limestone formations and increase the production of oil and gas, and performed its first offshore cementing job using a barge-mounted cementing unit at a rig in the Creole Field in the Gulf of Mexico. This was the beginning of what was to become the world's most extensive offshore service.
Halliburton took the initial steps toward becoming a worldwide company in 1926. We sold five cementing units to an English company in Burma, the start of our Eastern Hemisphere operations, and Erle P. Halliburton sent his brothers to open our business in Alberta, Canada. We opened in Venezuela in 1940. By 1946, the company – using its innovative technology – had expanded into Colombia, Ecuador, Peru and the Middle East and began performing services for the Arabian-American Oil Company, the forerunner of Saudi Aramco.
In 1951, Halliburton made its first appearance in Europe as Halliburton Italiana SpA., a wholly owned subsidiary in Italy. In the next seven years, Halliburton launched Halliburton Company Germany GmbH, set up operations in Argentina and established a subsidiary in England.
In 1984, Halliburton provided all of the well completion equipment for the first multiwell platform offshore China. Two years later, Halliburton became the first American company to perform an oilfield service job on the China mainland
The final decade of the 20th century brought more changes and growth to Halliburton. The company opened a branch office in Moscow in 1991.
The company realigned its work into Eastern and Western Hemisphere operations in 2006, and in 2007, divided its service offerings into two divisions: Completion and Production, and Drilling and Evaluation.
Today, Halliburton offers the world's broadest array of products, services and integrated solutions for oil and gas exploration, development and production.
To learn more about career opportunities, please visit www.gohalliburton.com.
Halliburton is an equal opportunity employer.
Halliburton placed 2nd in the 2018 Rigzone Ideal Employer Rankings - find out more.