Sapura Drilling Services Sdn Bhd

Featured Employer
Kuala Lumpur, Federal Territory of Kuala Lumpur, Malaysia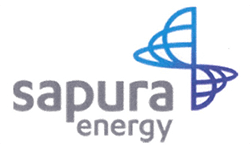 Company: Sapura Drilling Services Sdn Bhd
Skills: Safety Officer, Safety Training Rep
Experience: 3 + Years
Education: High School/Secondary
Salary: Competitive
Location: Kuala Lumpur, Federal Territory of Kuala Lumpur, Malaysia
In order to apply for this position, applicants MUST meet the following criteria. If your resume does not match these criteria, you will not be able to apply for this position.

Located in region: East & SE Asia
---
Qualifications & Certifications

Recognized Tertiary level / professional OHS Qualifications (minimum):

Certificate IV OHS [Aust.] / NVQ Level 4 (UK) / NEBOSH International Certificate in OHS / Certificate in Safety Management - ASSE, Advanced Safety Certificate - NSC, Certified Occupational Safety Specialist [COSS], Safety Training Supervisor [STS] or OSHA equivalents [CSHO / SSH / SHEP] (U.S) / NOSA SAMTRAC Diploma in Safety Management (SAF)

(Note: other country of operation qualifications may be accepted as assessed against these standard levels and also measured relative to accompanying industry & professional experience levels)

Workplace Trainer / Assessor - equivalent to TAE40110 Cert. IV (Aust), C23/C24 - Training for Trainers or D32 - First Line / Workplace Assessor (UK) / Workplace Assessor - ETQA (SAF) / ABS Train the Trainer HF017

Incident Investigator Team Member (KTS)

Equivalent or exceed tertiary level - DipOHS (Aust) / NVQ or SVQ Level 5 Diploma OHS (UK) / NEBOSH International Diploma in Occupational Safety and Health / ASP or CSP (US)
Incident Investigator Team Leader (KTS)
Valid BOSIET Certificate
Valid OGUK Medical Certificate

Experience

Preferably 5 years of experience - Full-time safety professional (allied industries)
Or 3 years of experience - Fulltime HSE operations related to the onshore / offshore drilling or related Oil & Gas industries

Skill / Attributes / Competencies

Good communication, analytical and time management skills
Maintain BMI levels as per Company & Client's requirements
The incumbent is expected to be mobile to cover similar roles within the fleet
Meet the training requirements as per company's training matrix
Ability to competently and safely perform duties defined in the job description
Preferably drilling and/or Marine and/or Lifting operations experience

High level of Computer literacy (MS suite applications)

Main Responsibilities

The Safety Training Officer is the designated "person in charge" in assisting the OIM in continually promoting safety awareness and safe work practice with all personnel, including 3rd party and operator personnel. He oversees the maintenance of all company and operator safety programs and emergency response systems ensuring effective implementation, integration and compliance. He also provides professional HSE support to rig operations and supports continuous improvement activities.

Minimum Job Functions

Includes, but is not limited to and not in order of priority:

Assisting the OIM in the oversight and audit of the Permit-to-Work Program

To provide accurate and timely advice to the OIM regarding safety programs status and focus areas
Check that all Permits to Work are completed correctly and act as the OIM delegate for site inspection and safety compliance responsibilities as required
Attend Pre-tour meetings with all Departments and assist supervisors through provision of information and advice
Ensure through daily random audits that pre-job safety meetings are in compliance with the company requirements
Conduct of training and instruction in the six SKD Red Directives and Procedures
Coordinate, participate in and report on Emergency Drills, weekly General Safety meetings, Catering HSE meetings and monthly Safety Committee meetings
Provide advice to Operator offshore representative concerning investigations, safety issues and safety topics as required, through the OIM
Investigation Team Leader for all incident investigation
Conduct routine spot inspections and participate in rig area weekly condition & safety inspections
Coach and provide assistance in the delivery of positional skills, on-the-job training and related competency assessment, in conjunction with department supervisors
Conduct regular theoretical and practical refresher training on firefighting / lifesaving equipment and techniques in cooperation with the Barge Engineer (building incremental development and maintaining knowledge & skills beyond onshore formal course level)
Provide assistance as required to the Barge Engineer in quality checking and ensuring correct inspection, maintenance and operability of all emergency response equipment
Provide support to all supervisors for Rig specific Procedure and Detailed Instruction development within the Company's Total Management System (TMS) structure.
Assist Department Supervisors in documenting and maintaining all TBRA and Detailed Instruction records.
In conjunction with the OIM, manage Synergi database entries in order to meet reporting deadlines, corrective action close-out accountabilities and entry quality checks
Provide a training capability in relevant HSE related applications for all relevant employees onboard.
Maintain oversight of induction, workplace orientation and management of SSE's (Short Service Employee's) in accordance with requirements

Observe and monitor compliance with all safety rules through coaching and positive developmental techniques
Coordinate with the Materials Administrator his compliance with HAZCOM procedure and completeness of SDS records
Participate in internal audits as required and assist in external audit conduct.
Review and provide analysis of Hazard Observations, ensuring trends are recognised and corrective actions are attended to
Fulfil an advisory role to Operations for risk assessment for new equipment or practices introduced to the work site
Regularly review PPE needs and validate stock item suitability
Oversight all Helideck operational requirements, undertaking HLO duties as required or providing assistance / relief to the nominated HLO
Conduct coaching with relevant crew in relation to safe work practice and skills, including but not restricted to the following;

Hazard Identification Skills
TBRA (Task Based Risk Assessment) training
4-Point Check / Energy Wheel
Permit to Work System (PTW)
Environmental Awareness
PPE fitting & correct use
DROPS awareness
Manual Handling techniques
Confined Space awareness & operations
Firewatch duties
Working at Height awareness
SCBA operations
Fire Extinguisher / Blanket
Stretcher / First Aid crew (in conjunction with Medic)
Lifeboat / Life raft operations
HLO & Helideck Operations (including Helideck Assistants)
HAZCOM (Chemical) Training
Ship Security Awareness (ISPS Code)

Develop and promote positive work place liaisons, enabling the provision of support and training to all crew members while cultivating an environment of accessibility.
Act as designated Ship Security Officer (SSO) in compliance with IMO International Ship and Port Facility Security (ISPS) Code (if applicable)

SAFETY RESPOSIBILITIES:

Understand safety critical barrier responsibilities as defined within the Rigs safety case (available from your supervisor)
Understand safety critical procedures, safety critical equipment and safety critical activities associated with safety critical barriers as defined within the Rigs safety case
Maintain effectiveness of safety critical barriers as defined in the Rigs safety case
Lead safety by example for all employees to follow
Promotes safety awareness and safe work practice among all the personnel on boar
Implement and lead company and operator safety programs and initiatives
Leading participation in and compliance with the Permit to Work system
Conduct pre-tour and pre-job safety meetings in compliance with the company requirements (which includes use of the 4-Point check / Energy Wheel and TBRA tools), ensuring that crews have participated fully in discussions, have determined the safest method to complete the task and have a full understanding of the work to be performed (especially their individual role)
Report all hazards and positively intervene in all observed unsafe acts (Stop Work Authority)
Participate in emergency drills, including post-drill debriefs
Attend General Safety Meetings
Instruct his crews in the safest work methods and provide On-the-Job training.
Carry out all work activities within the guidelines of Company or Operator Policies or Procedures
Ensuring he is familiar with any delegated responsibilities as detailed in the Operators Emergency Response Plan
Ensure that they and the persons under their authority properly use and care for their personal protective equipment
Ensure that all work areas for personnel are always, so far as reasonably practical, safe and clean
Provide Safety Equipment, Safe work practice and On-the-Job safety training in accordance with crew needs and identified deficiencies
Coach environmental awareness knowledge and commitment with all personnel.
Maintain a quality oversight of rig waste management processes, including segregation
Maintain a quality oversight of rig chemical storage practices, containment measures and chemical labelling
Develop crew knowledge in prevention of uncontrolled discharges through environmental hazard & risk identification skills coaching and job planning with environmental aspects addressee
Assist Marine department in development of response plans and conduct of emergency drills for uncontrolled discharge events

Randomly inspect area 'Spill Kits' to ensure contents complete and scheduled inspections are in compliance.
Sapura Energy Berhad ("Sapura Energy" or "Group") is a fully-fledged upstream player headquartered in Malaysia and one of the world's largest integrated oil and gas services and solutions providers.

We provide a full spectrum of capabilities that covers the entire value chain of exploration, development, production and rejuvenation as well as decommissioning and abandonment.

With a multinational workforce comprising over 13,000 employees spanning 51 nationalities, comprehensive world-class assets and project management capabilities, the Group's global presence is visible in over 20 countries. This includes Malaysia, China, Australia, Brazil, the United States of America, as well as those in Western Africa and the Middle East.

Sapura Energy is an international company with employees and clients from the world over. We offer opportunities to enhance your career across a full range of exciting roles in the upstream oil and gas industry: Fabrication, hook-up and commissioning, drilling services, production and exploration, geotechnical and geophysical survey, installation of pipelines and facilities, marine, diving and remotely operated underwater vehicle (ROV) services, operations and maintenance services.