Sapura Drilling Services Sdn Bhd

Featured Employer
Kuala Lumpur, Malaysia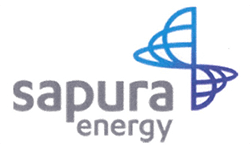 Company: Sapura Drilling Services Sdn Bhd
Skills: Ballast Control
Experience: 3 + Years
Education: High School/Secondary
Salary: Competitive
Location: Kuala Lumpur, Malaysia
In order to apply for this position, applicants MUST meet the following criteria. If your resume does not match these criteria, you will not be able to apply for this position.

Located in region: East & SE Asia
---
Qualifications & Certifications
Junior Secondary School Level Education Or recognized Experience/Training Certificate
Preferable to have at least a Class 3 (Deck) Certificate of Competency or equivalent
Certificate in Barge Stability 1,2 & 3
Holds STCW95
Valid BOSIET Certificate
Valid Offshore Medical Certificate
Experience
Preferably 3 years of experience as BCO
Or 10 years in the Marine / Offshore oil and gas industry preferably on mobile units.
Skill / Attributes / Competencies
Good level of verbal and written communication in English.
Maintain BMI levels as per Company & Client's requirements
The incumbent is expected to be mobile to cover similar roles within the fleet
Meet the training requirements as per Company's training matrix
Ability to competently and safely perform duties defined in the job description
Preferably extensive knowledge of marine operations and systems
Computer and IT literacy
Main Responsibilities
The BCO is the designated "person in charge" to maintain stability of the unit and evaluate the possible effect of load combinations while on station and when undertow. He maintains the unit at the required operating draft and keeps the unit upright and on an even keel unless otherwise requested by the OIM / Barge Engineer. He also ensures that the unit never exceeds the maximum load line limit of the unit.
Minimum Job Functions
Includes, but is not limited to and not in order of priority:
Directs ballast control operations
Calculates resultant list and prepares a ballast plan for every load 50MT and above outboard.
Prepares a Ballast plan for every lift 100MT and above, and for all DES Transfers
Ensure that any lift >100MT to/from bow must be:

Centered to centerline of the tender as close as possible
Radius of crane as close as safely possible
List and trim corrected
Pre-lift simulation done with actual condition before lifting

Maintain a precise log of all operations relating to ballast movements or the transfer or loading / discharging of other commodities such as fuel, water, bulk mud brine etc.
Make deck rounds to update and calculate the rigs stability twice per day or as required
Carries out a damaged stability calculation once every 14 days and records the findings.
Monitor alarm panels and advise the relevant departments of such alarms in a timely manner.
Keep all tanks full or empty where possible to minimize the effects of free surface
Monitor the drafts of the unit and keeping the unit upright and on an even keel. Do not allow the vessel to be loaded past her maximum load line limit.
Monitor the Fire & Gas Alarm Panels.
Monitor bilge and void space alarm systems and ensure all alarms are investigated immediately. Inform OIM and Barge Engineer of the location of the alarm.
Maintains stability of the rig while on station and when under tow.
Evaluates the possible effects of load combinations on the rig during unloading and back loading of supply vessels when the rig is under tow or on station
Assist the Barge Engineer during anchor handling, shifting and moving operations.
Supervises all major changes in deck load distribution, as well as shifting, loading and off-loading of fluids to and from the rigs tanks.
Assist the Barge Engineer in maintaining rig drawings and other documents related to the structure and equipment of the rig.
Ensure that the stability of the rig is maintained on a 24-hour basis and this information is recorded with respect to the marine operations of the vessel, including:

Wind velocity and direction
Wave height and direction
Current velocity and direction
Anchor Line Tension

Trim Rig whenever required by ballasting or deballasting.
Complete Tank soundings as required
Complete standard control room log book, daily ballast report and official logbook. With all relevant data.
Conduct daily pump room checks to ensure all ballast valves and alarm systems are maintained in good working condition.
Assist management in the planning and implementation of any project or improvement schemes that are considered necessary by Rig or Operator Management, including the use of the Management of change procedure to ensure proper implementation and approvals as well as monitoring the progress of such projects/schemes.
Assist Barge Engineer in developing the "move off" planning in the event of bad weather. (Ref Adverse Weather Procedure in TMS)
Provide a clear and accurate report of work status, their responsibilities and duties to their relief.
Communicate pertinent matters pertaining to the operation and equipment under their control to their relief at shift and crew changes
Read and ensure compliance with all Marine Procedures found in TMS but not limited to the following:

Rig Specific Operations Manual
TMS PRO-00-1016- Management of Marine Operations
TMS PRO-00-1244- Rig Move and Anchor Handling Operations
TMS PRO-00-0849- Stability Calculations
TMS PRO-55- 0122- Tender Preparation Heavy Lift
TMS PRO-00-0679- Ballasting Operations
SAFETY RESPOSIBILITIES:
Understand safety critical barrier responsibilities as defined within the Rigs safety case Understand safety critical barrier responsibilities as defined within the Rigs safety case (available from your supervisor)
Understand safety critical procedures, safety critical equipment and safety critical activities associated with safety critical barriers as defined within the Rigs safety case
Maintain effectiveness of safety critical barriers as defined in the Rigs safety case
Lead safety by example for all employees to follow
Promotes safety awareness and safe work practice among all the personnel on board
Actively participate in company and operator safety programs and initiatives
Participation and compliance with the Permit to Work system
Participate in pre-tour and pre-job safety meetings in compliance with the company requirements (which includes use of the 4-Point check / Energy Wheel and TBRA tools), participate fully in discussions, have determined the safest method to complete the task and have a full understanding of the work to be performed (especially their individual role)
Report all hazards and positively intervene in all observed unsafe acts (Stop Work Authority)
Participate in emergency drills, including post-drill debriefs
Attend General Safety Meetings
Carry out all work activities within the guidelines of Company or Operator Policies or Procedures
Ensure he is familiar with any delegated responsibilities as detailed in the Operators Emergency Response Plan
Familiarise him / herself with the Company Safety Policy and to take all reasonable care to ensure the health and safety of him / her and persons likely to be affected by his / her acts or omissions, as required under the company Safety Management System
Ensure they and persons under their authority attend safety meetings, emergency and lifesaving drills in accordance with the Company Safety Policy
Member of the emergency response Team for all emergencies, as described in the Contingency and Emergency Manual
Coordinate immediate notifications to the OIM and Barge Engineer in response to a Fire or Gas Alarm Panel activation
Participate in Emergency response drills including but not limited to fire and abandon rig drills and post-drill debriefs in accordance with the Station Bill and assigned responsibilities
Ensure proper use and care for their personal protective equipment
Ensure that all work areas for personnel are always, so far as reasonably practical, safe and clean.
Sapura Energy Berhad ("Sapura Energy" or "Group") is a fully-fledged upstream player headquartered in Malaysia and one of the world's largest integrated oil and gas services and solutions providers.

We provide a full spectrum of capabilities that covers the entire value chain of exploration, development, production and rejuvenation as well as decommissioning and abandonment.

With a multinational workforce comprising over 13,000 employees spanning 51 nationalities, comprehensive world-class assets and project management capabilities, the Group's global presence is visible in over 20 countries. This includes Malaysia, China, Australia, Brazil, the United States of America, as well as those in Western Africa and the Middle East.

Sapura Energy is an international company with employees and clients from the world over. We offer opportunities to enhance your career across a full range of exciting roles in the upstream oil and gas industry: Fabrication, hook-up and commissioning, drilling services, production and exploration, geotechnical and geophysical survey, installation of pipelines and facilities, marine, diving and remotely operated underwater vehicle (ROV) services, operations and maintenance services.