Sapura Drilling Services Sdn Bhd

Featured Employer
Kuala Lumpur, Malaysia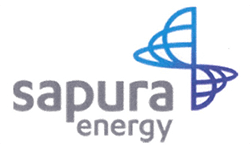 Company: Sapura Drilling Services Sdn Bhd
Skills: Crane Operator, Heavy Machinery Operator
Experience: 3 + Years
Education: High School/Secondary
Salary: Competitive
Location: Kuala Lumpur, Malaysia
In order to apply for this position, applicants MUST meet the following criteria. If your resume does not match these criteria, you will not be able to apply for this position.

Located in region: East & SE Asia
---
Qualifications & Certifications

Junior Secondary School Level Education Or recognized Experience/Training Certificate
Valid Stage 3 (Unrestricted) Crane Operator Certificate (BS 7121 Part 11)
Basic Stability Course
Valid BOSIET Certificate
Valid OGUK Medical Certificate

Experience

Preferably 3 years of experience as Tender Heavy Lift Crane Operator
Or 10 years in the offshore oil and gas industry preferably on mobile units.
At least 3 years in a supervisory position

Skill / Attributes / Competencies

High level of verbal and written communication in English.
Maintain BMI levels as per Company & Client's requirements
The incumbent is expected to be mobile to cover similar roles within the fleet
Meet the training requirements as per company's training matrix
Ability to competently and safely perform duties defined in the job description
Preferably extensive experience in offshore Marine Operations
Extensive knowledge of lifting and slinging operations
Extensive knowledge of heavy lift crane operations Offshore

Main Responsibilities

The Heavy Lift Crane Operator is the designated "person in charge" for all crane operations. His primary roles is to assist the Barge Engineer (Master) in all deck and marine operations in support of the drilling program, operating the two crane onboard the tender and working opposite the Barge Engineer (Master) for night marine operations if no Assistant Barge Engineer are onboard.

Minimum Job Functions

Includes, but is not limited to and not in order of priority:

Rigging up and down of the Drilling Package (DES), from the deck of the Tender/ Semi-Tender rig to the deck of the platform.
Loading and unloading of drilling equipment, chemicals, tubulars and general supplies to and from supply vessels, or for the moving of these cargo items about the tender decks as required to support drilling activities.
Conduct daily checks of the Cranes.
Prior to the commencement of each tour and operation of the cranes, carry out the Daily Crane Checks and maintenance as set out by the company, recording reports in the log book provided and reporting of all defects noted.
During his tour, ensure that competent pre-job meetings, TBRA reviews and task communications (including team discussion of control mechanisms) are undertaken properly for all activities under his control and area of responsibility.
As a responsible Crane Operator, you are required to maintain your personal copy of the company's Log Book.
Operating the cranes as required providing lifting services for transfer of equipment during but not limited to:

Offloading and back loading supply vessels.
Laying out and preparing tubulars for use.
Organizing equipment to and from Rig Floor.
Organizing equipment to and from Sack Store.
Stacking equipment in an orderly manner to ensure good housekeeping.
During rig moves.
Any other miscellaneous lifting required.

Assisting as instructed in maintenance or repairs to equipment if so directed by the Barge Engineer (Master), which may include but not be limited to:-

Minor maintenance and repairs to cranes.
Minor maintenance and repairs to anchor winches
Maintenance and repairs to firefighting equipment.
Bulk system including manifold and all valves.
Liquid system including manifold and all valves.
Bulk and liquid hoses and piping.
Miscellaneous tender piping.

During rough weather makes appropriate decisions according to his ability regarding the safe operations of the cranes and consults with Barge Engineer (Master) or OIM if in doubt.
Responsible for the inventory of all equipment necessary in the operation of the crane including slings, chains, ropes etc., keeping the Barge Engineer (Master) informed of equipment replacement needs.
Responsible for the color-coding, inspection and maintenance of lifting slings in use, and the removal from service of unsafe or damaged slings. (Advising the Barge Engineer (Master) so that records can be updated in the Lifting Gear Register).
Ensure clear communications are maintained between the Banksman and Crane Operator at all times.
Familiarity with all drilling tools and equipment and assisting in checking equipment.
Reporting any defects in drilling or lifting equipment immediately so as to enable repairs to be carried out at the first opportunity.
Safe and efficient deck layout and stacking of cargo during normal and rig move operations.
Acting as the HLO during flying operations where required.
Attending all Safety and Training Courses that are deemed necessary for his job position, which are either a Company or Operator requirement.
Assist management in the planning and implementation of any project or improvement schemes that are considered necessary by Rig or Operator Management, including the use of the Management of change procedure to ensure proper implementation and approvals as well as monitoring the progress of such projects/schemes.
Ensuring all personnel, under their supervision give a clear and accurate report of work status, their responsibilities and duties to their relief.
Communicate pertinent matters pertaining to the operation and equipment under their control to their relief at shift and crew changes.
Working opposite of the Barge Engineer (Master), he has as overall responsibility for night marine operations and advises when operations have to be suspended and precautions taken during any periods of adverse weather.
In the absence or unavailability of the Barge Engineer (Master), assess and give approval for approach of Supply Vessels, depending on weather and sea conditions.
In the absence of a Ballast Control Officer (only on Semi-Tenders), assisting the Barge Engineer (Master) in maintaining and operating the ballast system, ensuring the correct trim of the vessel; and a responsibility for all deck and marine operations including the mooring system and anchor handling procedures.

NOTE

This position reports to and his routine instruction comes from the Barge Engineer (Master). He will also act under instruction from the OIM, Tourpusher, Driller and Assistant Driller in relation to Drilling equipment requirements. If at any time he is in doubt, he must consult the Barge Engineer (Master).

SAFETY RESPOSIBILITIES:

Understand safety critical barrier responsibilities as defined within the Rigs safety case (available from your supervisor)
Understand safety critical procedures, safety critical equipment and safety critical activities associated with safety critical barriers as defined within the Rigs safety case
Maintain effectiveness of safety critical barriers as defined in the Rigs safety case
Lead safety by example for all employees to follow
Promotes safety awareness and safe work practice among all the personnel on board
Implement and lead company and operator safety programs and initiatives
Leading participation in and compliance with the Permit to Work system
Conduct pre-tour and pre-job safety meetings in compliance with the company requirements (which includes use of the 4-Point check / Energy Wheel and TBRA tools), ensuring that crews have participated fully in discussions, have determined the safest method to complete the task and have a full understanding of the work to be performed (especially their individual role)
Report all hazards and positively intervene in all observed unsafe acts (Stop Work Authority)
Participate in emergency drills, including post-drill debriefs
Attend General Safety Meetings
Instruct his crews in the safest work methods and provide On-the-Job training
Carry out all work activities within the guidelines of Company or Operator Policies or Procedures
Ensuring he is familiar with any delegated responsibilities as detailed in the Operators Emergency Response Plan
Familiarise him / herself with the Company Safety Policy and to take all reasonable care to ensure the health and safety of him / her and persons likely to be affected by his / her acts or omissions, as required under the company Safety Management System
Ensure that they and the persons under their authority properly use and care for their personal protective equipment
Ensure that all work areas for personnel are always, so far as reasonably practical, safe and clean
Ensure they and persons under their authority attend safety meetings, emergency and lifesaving drills in accordance with the Company Safety Policy.
Member of the emergency response Team for all emergencies, as described in the Contingency and Emergency Manual
Assist in the training of all personnel in their appropriate emergency duties as per the Station Bills
Instruct his crews in the safest work methods under different sea and operating conditions
Assist the Barge Engineer (Master) with the maintenance, inspection and inventory of all life saving appliances (LSA) in compliance with Class / Flag & company requirements
Assist the Barge Engineer (Master) with the maintenance, inspection and inventory of all fixed and portable fire fighting equipment (FFE) in compliance with Class / Flag & company requirements. Including all helideck crash equipment
Assist the Barge Engineer (Master) with the maintenance, inspection and inventory of all Breathing Apparatus units (including hydrostatic testing as required).
Sapura Energy Berhad ("Sapura Energy" or "Group") is a fully-fledged upstream player headquartered in Malaysia and one of the world's largest integrated oil and gas services and solutions providers.

We provide a full spectrum of capabilities that covers the entire value chain of exploration, development, production and rejuvenation as well as decommissioning and abandonment.

With a multinational workforce comprising over 13,000 employees spanning 51 nationalities, comprehensive world-class assets and project management capabilities, the Group's global presence is visible in over 20 countries. This includes Malaysia, China, Australia, Brazil, the United States of America, as well as those in Western Africa and the Middle East.

Sapura Energy is an international company with employees and clients from the world over. We offer opportunities to enhance your career across a full range of exciting roles in the upstream oil and gas industry: Fabrication, hook-up and commissioning, drilling services, production and exploration, geotechnical and geophysical survey, installation of pipelines and facilities, marine, diving and remotely operated underwater vehicle (ROV) services, operations and maintenance services.