Equinor
Aberdeen, Scotland, United Kingdom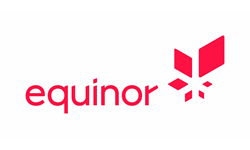 ---
We are Equinor, an international energy company with a proud history. Formerly Statoil, we are 20,000 committed colleagues developing oil, gas, wind and solar energy in more than 30 countries worldwide. We're the largest operator in Norway, among the world's largest offshore operators, and a growing force in renewables.
Equinor UK manage a broad range of upstream activities from the headquarters of UK and Ireland Offshore (UKI) in Aberdeen. On the UK continental shelf, Equinor operate the Mariner, Rosebank, Bressay and Utgard fields as well as being partner in Jupiter. We continue to maintain an active exploration campaign.
The Mariner Field is one of the largest capital commitments to the UK Continental Shelf in more than a decade and one of Equinor's most innovative developments. Production is expected to commence in 2019. Rosebank is our most recent acquisition to join our growing portfolio. Driven by our Nordic urge to explore beyond the horizon, and our dedication to safety, equality and sustainability, we're building a global business on our values and the energy needs of the future.
Equinor UK is recruiting for two positions as Senior Contract Specialist. One position will provide procurement support to Mariner within Drilling & Well, and Operation & Maintenance. The other position will provide procurement support to our Offshore Wind Farms in the UK.
Assets:
Mariner Heavy Oil Field
Discovered in 1981
Recoverable reserves estimated at 250 million barrels of oil
Equinor became operator of the Mariner field in 2007
Average plateau production will be 55,000 barrels per day
30-year field life
HU&C of the Mariner platform started in the summer of 2017
Mariner Production starts first half 2019
Offshore Wind
Equinor is operator for Sheringham Shoal, Dudgeon and Hywind Scotland Wind Farms in the UK providing electricity to 630,000 homes in the UK
Job Description
The position will report into Head of Procurement UK & Ireland based in Aberdeen. Equinor's Procurement function in the UK is a team of 20-25 people supporting all onshore and offshore UK activities.
Responsible for tactical procurement activities, establishing and managing contracts, coordinating and following up supplier performance for a portfolio of contracts for Mariner Drilling & Well and Operations, or Offshore Wind
Developing and maintaining collaborative relationships with technical counterparts to understand project demands and market requirements within the Business Area that you will support
Drive SCM processes for the Business Area in close cooperation with local business representatives and corporate functions within and outside Procurement/SCM
Demand and market analysis
Supplier pre-qualifications
Development of overall and specific procurement strategies and tender documentation, locally or part of global sourcing teams
Prepare contractual documentation in accordance with corporate and local procedures
Supplier Relationship Management
Performance Management
Advise internal customer on procurement issues
Develop and maintain productive and positive relationships with all key internal and external stakeholders
Ensure compliance with Equinor governing Supply Chain Management processes and UK requirements
Execute SCM in a LEAN context
Drive and support Digitalisation and innovation within the SCM function
Qualifications
Master degree qualification in a relevant discipline e.g. Supply Chain Management, Business Studies, Law, is desirable
Broad understanding of the Oil & Gas or Renewable industry, including a sound appreciation of the technical aspects that drive the commercial aspects of projects
Significant experience and competence in the creation and management of strategic contracts in the UK
Experienced in strategic sourcing and SCM processes
Solid experience of UK legislative environment and contractual agreements
SAP experience, including Requisition to Pay
Fluent in English, written and spoken
Relevant experience may compensate for formal qualifications
Personal Qualities
Excellent commercial understanding and performance drive
Ability to forge strong stakeholder relationships and collaboration
Ability to work in a cross cultural/international working environment
Open and able to work within multidisciplinary teams and across organisational boundaries
Skilled in developing, utilizing and extending network of internal and external contacts
Identifies closely with Equinor's values: courageous, open, caring, collaborative
Delivers high quality work under tight deadlines
Ability to seek creative win-win solutions
Ability to develop trust, respect and teamwork within and outside own unit
Good communication, interpersonal and cross cultural skills
Strong collaboration skills and leadership experience - either of own team or as task responsible
A role model with high ethical standards
Interest and drive to contribute to our SCM improvement agenda and innovative solutions
Ability to live by our safety and security expectations
We Offer
We offer competitive salaries, a general bonus scheme, good pension and insurance schemes and a comprehensive welfare package. Equinor wants to ensure diversity in terms of gender, age and culture
General Information
Our values are to be courageous, open, collaborative and caring. We believe in these qualities, which are essential for building an even stronger Equinor. If you can identify with them, you could be the one to strengthen our team. Candidates are expected to openly offer all relevant information about themselves during the recruitment process.
All permanent and temporary hires will be screened against relevant sanctions lists to ensure compliance with sanctions law and increase security.
This position is based in Aberdeen working on local terms.