TAM International, Inc.
Aberdeen, Scotland, United Kingdom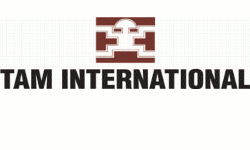 ---
JOB PURPOSE SUMMARY
The role is a training position geared towards gaining an understanding of TAM products and services with the end goal of becoming a Technical Advisor. This will also involve assuming various roles within the organisation, under direct supervision, to help gain experience in TAM procedures.
The position will carry out tasks as assigned by the reporting manager and provide technical support to both the sales and operations departments throughout the Eastern Hemisphere to help ensure that the correct packer systems are deployed for each well application.
ESSENTIAL JOB COMPETENCIES AND ACCOUNTABILITIES
Understand and be able to technically support the sales and operations departments in all aspects of TAM Products, including; design, equipment selection, assembly, test, and commissioning.
Under the supervision of the reporting manager, provide support to the Sales Department in reviewing upcoming well applications and designing packers systems to suit each application.
Under the supervision of the reporting manager, provide a technical review of service operations and attend Pre-Job Operation Meetings.
Following misruns, prepare Incident Reports (IR) and Post Job Reports under the guidance of the reporting manager.
Be familiar with the TAM Quality Management System and assist in the closure of both Internal and External Non-Conformance Reports.
Produce expansion charts for the swellable product line.
Assist with preparation, review and presentation of ECN's, Field Alerts, Incident Reports and PSOR's
Maintain a good knowledge of industry qualification standards, such as NORSOK, UKOOA, ISO and API.
Travel to well sites and operational bases to gain understanding and experience on assembly and installation of TAM products.
Perform other duties as assigned by management.
SUPERVISORY RESPONSIBILITIES
EDUCATION/QUALIFICATIONS/EXPERIENCE
University degree required in one or more of the following disciplines; Mechanical Engineering, Offshore Engineering, Petroleum Engineering or Physics.
Minimum of 2 years' previous experience and/or training in oilfield equipment, or equivalent combination of education and experience.
Specific experience in packers and/or downhole tools preferred.
SKILLS AND ABILITIES
Ability to work under a minimum of supervision.
Ability to read and understand engineering drawings as they pertain to assembly of inflatable and swellable packers or related downhole tools is essential.
An understanding of oilfield hydraulics and how they affect inflatable and swellable packers or other related downhole tools.
Intermediate skills in Microsoft Office products including MS Project, MRP or related systems and computer aided graphics package.
Must be able to successfully complete all relevant offshore certification, this includes but is not limited to; offshore survival training, offshore medical certification, and customer specific courses.
Must be able to travel throughout Europe and to the US without a visa as there will be a requirement to travel at short notice throughout the region for client visits and training.
Familiarity with computer networks and email.
KEY COMPETENCIES
Safety Focus
Adaptability & Flexibility
Ethics & Integrity
A systematic, disciplined and analytical approach
Attention to Detail & Accuracy
Time Management (organisation)
Communication Skills (verbal and written)
Teamwork