Omega Project Solutions

Featured Employer
Fort Dodge, Iowa, United States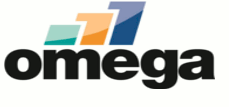 Company: Omega Project Solutions
Skills: Maintenance Engineer, Maintenance Technician
Experience: 5 + Years
Education: Tech/Vocational Cert/Apprenticeship
Salary: D.O.E.
Location: Fort Dodge, Iowa, United States
In order to apply for this position, applicants MUST meet the following criteria. If your resume does not match these criteria, you will not be able to apply for this position.

Authorized to work in: US
---
DESCRIPTION
Manage contractors in their designated area of the plant in regards to safety, quality, and schedule.
ORGANIZATIONAL RELATIONSHIP
•
Reports to Construction Manager
•
Functional control over Subcontractors/Vendors personnel for his/her assigned scope of work.
•
Works on behalf of the owner, managing and mitigating risks to meet or exceed set expectations.
FUNCTIONAL RESPONSIBILITIES
•
Timely, accurate and professional input, coordination, communication, oversight and safety maintenance throughout the construction cycle.
•
Coordinates safety, scope and workforce through the subcontractors that are assigned to him/her.
SPECIFIC RESPONSIBILITIES (FOR SPECIFIC ASSIGNED DISCIPLINE):
•
Establish and maintain harmonious working relationships with all team members, internal and external (client and subcontractors)
•
Participate in schedule development and schedule reviews
•
Assist Construction Manager to help ensure that the necessary resources (tools, equipment, etc.) are available and in good operating condition prior to the time they are needed.
•
Conduct on-going constructability reviews for early identification of problems, conflicts, interferences and other impediments.
•
Review work packages prior to the event and understand the assigned scope of work and package content
•
Assist Safety Manager for managing and enforcing on-site safety policy and work rules to ensure Compliance with Koch safety/environmental standards
•
Ensure all site work permits are obtained for daily work activities (hot permits, confined space, crane access, etc.)
•
Drives the field activities of his/her assigned subcontractor/vendor
•
Ensures the project is being constructed in conformance with the plans, specifications, technical documents and the best standards of the trade
•
Coordinate the work of the subcontractor/vendor field forces and reporting to the Construction Manager any lack of performance
•
Coordinate work activities with other coordinators and their associated subcontractors/vendors
•
Continuously look ahead for any roadblock that may affect productivity and address promptly
•
Ensure housekeeping is maintained properly
•
Control overtime hours for those under your control. Consult with Construction Manager before ordering overtime work to be performed.
•
P
rovide supporting information for Construction Manager for shift/daily reports
•
Provide supporting information for Construction Manager for various reports to assist job forecasting
•
Monitor/manage his/her specific subcontractors/vendors installation with regards to their progress to ensure project schedule is being met
•
Provide schedule updates to scheduler
•
Ensure proper and complete turnover between shift counterparts.
•
Develop individual work plans to bring schedule back in line if progress is not being met
•
Provide supporting information for Construction Manager in the preparation of look ahead schedules
•
Always look ahead trying to identify ways we can improve our means and methods in an effort to save the project money without jeopardizing the integrity of the project
•
Attend coordination meetings with the subcontractors/vendors
•
Attend contractor toolbox safety meetings
•
Make timely notifications to the QA/QC Manager of work that will be complete so inspections can be scheduled so as not to delay progress, completion, and occupancy of the project
•
Manage, coordinate and administer design/scope changes for their subcontractor/vendor
•
Follow and participate in the AWS process for changes in scope
•
Assist Construction Manager in the review of contractor/vendor quotations for change order work
•
Communicate immediately any issue/concern that may impact the schedule
Duration
2 Months - Either Day or Night Shift
Only applicants who are authorized to work in the US, without company sponsorship, on a full-time, permanent basis will be considered.
Applicants who are authorized to work in the US indefinitely without company sponsorship will be given first consideration.
Established in 1991, Omega is a leading global supplier of systems and personnel to the oil and gas and energy sectors. We combine flexible personnel with expert software products to provide project teams with consistent, up to date information that improves communication, decision making and project performance.
Our business culture is transparent and open, with a service minded and entrepreneurial staff of almost 900 people of 35 different nationalities handled from 14 different offices worldwide. We can staff projects with experienced consultants or complete teams, across all disciplines, supporting projects in size from $100K to $10+ billion.