Halliburton

Featured Employer
Stavanger, Rogaland, Norway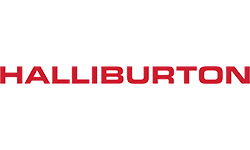 Company: Halliburton
Skills: Cementing
Education: High School/Secondary
Employment Type: Full Time Salaried Employee
Location: Stavanger, Rogaland, Norway
In order to apply for this position, applicants MUST meet the following criteria. If your resume does not match these criteria, you will not be able to apply for this position.

---
I Halliburton sitt Sement laboratorium driver vi med design og testing av sementblandinger og andre væsker, samt kvalitetssikring av prosessene i laboratoriet og prosedyrer. Teamet som består av 17 Laboratoriums teknikere og 1 lærling har nå behov for ny skiftleder.

Arbeidsoppgaver:
Organisere arbeid og være delaktig i daglige oppgaver på laboratoriet, bindeledd mellom lab og operasjon.
Rapportering av resultater i databasesystemet.
Omvisnineger i laboratoriet for interne og eksterne kunder og delaktig i inspeksjoner.
Bistå med kvalitetssikring av prosessene i laboratoriet og utvikling av laboratoriets prosedyrer.
Følge opp interne systemer og opplæringsplan/program.
Delaktig i oppfølging av skiftplan.
Gi teknisk støtte til operasjonen
Skiftarbeid og vaktordning kan påregnes.

Vi tilbyr:
Konkurransedyktige pensjons- og forsikringsordninger
Helseforsikring/behandlingsforsikring
Gunstig aksjespareordning
Fokus på teknologi og utvikling
Dyktige kolleger i et internasjonalt arbeidsmiljø

Kvalifikasjoner:
Det er ønskelig med erfaring fra laboratoriearbeid.
Du har utdanning innen laboratoriefag/kjemi/biologi/prosessfag eller teknisk fagskole.
Relevant erfaring kan kompensere for manglende formell utdannelse
Generelt gode datakunnskaper. SAP og internt database system brukes for registrering av data.
God teknisk forståelse for håndtering av lab utstyr.
Halliburton er ett internasjonalt selskap og stillingen krever at du har gode kommunikasjonsevner og behersker norsk og engelsk både skriftlig og muntlig.

Personlige egenskaper:
Du jobber målrettet og strukturert for å nå avdelingens mål.
Du har gode samarbeidsevner og en fremferd som bidrar til å opprette gode relasjoner, og som inspirerer andre.
Du er en pådriver og tar initiativ til å gjøre ting bedre.
Kandidaten må ha god struktur og kunne håndtere en kompleks og hektisk hverdag.
Da stillingen innebærer løft og stående arbeid er det viktig at du har god fysisk form og har fokus på helsen.
Stillingen forutsetter at du med største selvfølgelighet følger bedriftens HMS prosedyrer.

Arbeidssted:
Eldfiskvegen 1, 4056 Tananger, Norway

Product Service Line:
Sement
100% stilling

Kontaktinformasjon:
Ansvarlig for stillingen: Elin Vangen (+47) 990 95 503
Rekrutterer: Synnøve Gysland Sunde (+47) 51 83 72 30

Søknadsfrist: 17. Februar 2019

English version:

In Halliburton's Cement Laboratory we conduct design and testing of cement mixes and other liquids as well as quality assurance of the processes in the laboratory and procedures. The team of 17 Laboratory technicians and 1 apprentice now need 1 new shift leader.

Job description:
Organize work and be a part of the daily activities in the laboratory, link between lab and operation.
Reporting test results in the database system.
Show internal and external customer the laboratory facilities and be part of audits.
Assist with quality assurance of the processes in the laboratory and development of laboratory procedures
Follow up internal training system and competency program
Involved in planning of workforce and necessary updates in shift plan
Technical support for the operation
Shift and duty work can be required

We offer:
Competitive pension- and insurance scheme
Company health service
Beneficial employee stock-purchase plan
Focus on technology and further development
Highly skilled colleagues in an international environment

Qualifications:
You have experience from laboratory work
You have a degree in laboratory science, chemistry, biology engineering or technical vocational school
Relevant experience can compensate for lack of formal education
Generally good computer skills are required as you will do registration in SAP and Database
Good technical understanding for handling laboratory equipment
Halliburton is an international company and the position requires you to have good communication skills in both Norwegian and English, written and oral

Personal qualities:
You work purposefully and structured to reach the department's goals.
You have good cooperation skills and an appearance that helps create good relationships and inspire others.
You are a driving force and take the initiative to do things better.
The candidate must have a good structure and be able to handle a complex and hectic everyday life.
As the position involves lifting and standing work it is important that you have good physics and focus on your health.
The position requires that you champion the Company's HSE procedures.

Location:
Eldfiskvegen 1, 4056 Tananger, Norway

Product Service Line:
Cementing
Full time

Contact Persons:
Hiring Manager: Elin Vangen (+47) 990 95 503
Recruiter: Synnøve Gysland Sunde

Deadline: 17th February 2019

Founded in 1919, Halliburton is one of the world's largest providers of products and services to the energy industry. With over 50,000 employees, representing 140 nationalities, and operations in approximately 70 countries, the company serves the upstream oil and gas industry throughout the lifecycle of the reservoir – from locating hydrocarbons and managing geological data, to drilling and formation evaluation, well construction, completion and production optimization. Halliburton's fascinating and proud history reveals a continuous focus on innovation and expansion that began with the company's founder, Erle P. Halliburton. After borrowing a wagon, a team of mules and a pump, he built a wooden mixing box and started an oil well cementing business in Duncan, Oklahoma.
In the 1930s, Halliburton established its first research laboratories where the company tested cement mixes, began offering acidizing services to break down the resistance of limestone formations and increase the production of oil and gas, and performed its first offshore cementing job using a barge-mounted cementing unit at a rig in the Creole Field in the Gulf of Mexico. This was the beginning of what was to become the world's most extensive offshore service.
Halliburton took the initial steps toward becoming a worldwide company in 1926. We sold five cementing units to an English company in Burma, the start of our Eastern Hemisphere operations, and Erle P. Halliburton sent his brothers to open our business in Alberta, Canada. We opened in Venezuela in 1940. By 1946, the company – using its innovative technology – had expanded into Colombia, Ecuador, Peru and the Middle East and began performing services for the Arabian-American Oil Company, the forerunner of Saudi Aramco.
In 1951, Halliburton made its first appearance in Europe as Halliburton Italiana SpA., a wholly owned subsidiary in Italy. In the next seven years, Halliburton launched Halliburton Company Germany GmbH, set up operations in Argentina and established a subsidiary in England.
In 1984, Halliburton provided all of the well completion equipment for the first multiwell platform offshore China. Two years later, Halliburton became the first American company to perform an oilfield service job on the China mainland
The final decade of the 20th century brought more changes and growth to Halliburton. The company opened a branch office in Moscow in 1991.
The company realigned its work into Eastern and Western Hemisphere operations in 2006, and in 2007, divided its service offerings into two divisions: Completion and Production, and Drilling and Evaluation.
Today, Halliburton offers the world's broadest array of products, services and integrated solutions for oil and gas exploration, development and production.
To learn more about career opportunities, please visit www.gohalliburton.com.
Halliburton is an equal opportunity employer.
Halliburton placed 2nd in the 2018 Rigzone Ideal Employer Rankings - find out more.