NES Global Talent

Featured Employer
Westside, Iowa, United States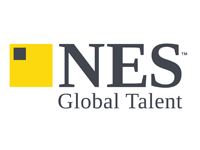 Company: NES Global Talent
Skills: Project Controls
Experience: 15 + Years
Education: Bachelors/3-5 yr Degree
Employment Type: Full Time Contractor
Salary: Competitive
Location: Westside, Iowa, United States
No location/work authorization restrictions found.
---
JOB PURPOSE

Influences & Communicates best practices across sites.


Regional Budget Preparation & Monitoring - using Planning and Organizational skills

Innovate & Build Site Project Control excellence in line with & contributing to industry best practices Lead continuous improvement of Project KPIs. (Schedule, Cost & Quality performance) - Leading change with a strategic focus for the Americas. Lead interaction with all Site controllers - effective collaboration to drive results with a global outlook - providing Coaching and Training as required. Assess performance and drive improvement by motivating others using relationship management - Developing and Empowering people. Provide Global Project support in overall Project, Engineering and Construction Management with overall skills in analytical Thinking and Negotiations KEY ACCOUNTABILITIES

Strategic Contribution:

• Drive implementation of Project Controls in the Americas and collaborate with other Global Regions.

• Member of the Governance & Steering Committee for all mega-projects in the Americas.

• Manage & consolidate the regional budget. Report actual progress & define actions to deal with variance.

• Evaluate capital expenditure and project proposals for readiness to execute.

• For Capital projects ensure estimate structure in place and follow up of estimates as required

• Support Global projects as required in the areas of Cost Control, Planning and Progress analysis and basic support in Project, Engineering and Construction management and negotiations.

• Benchmark performance of E&PM with both internal and external comparisons.

• Participate in risk identification & assessment, including development of mitigating actions.

• Optimise financial processes



Strategic Planning & Alliances:

• Construct WBS for sophisticated projects.

• Setup the project plan.

• Establish standard approach for Site monthly reports on physical progress and trends for each project.

• Develop and share tools to use (Cost, Planning and Resource planning ) in areas of risk that has been identified by the business or various sites.

• Facilitate and assist project team in developing Integrated Master Plans, generate related documentation for Master Plans and Master Schedules.

• Solid understanding of many of the aspects involved in the projects & how these activities are inter-related.

• Prepare precise recovery schedule for delayed / crashed project

• Assists in identifying critical paths for projects.

• Prepare, analyse and monitor performance of E&PM in the Americas, both quantitative and qualitative via data/KPI's, root cause analysis to challenge functions, identify areas of improvement and drive improvements as well as corrective actions.

• Implement, maintain and execution of policies and ensure compliance with relevant policies and legal requirements

• Alert the Project Management on regular basis of any schedule issues or slippage for immediate mitigation.

• Lead Project schedule Development

• Review projects schedules submitted by contractors ,and others

• Manage Change Control of projects schedule

• Project progress measurement/verification

• Monitor projects schedule performance

• Support Project Team in developing the ITB requirements of scheduling and reporting

• Establish, manage the project reporting system, and issue weekly & monthly reports per Project Management direction.

• Report SCORE Cards as directed once approved by Management

• Monitor KPIs performance

• Provide Support for Project close-out

• Coordination with E & PM Planning and Control.

• Coordinate with E&PM Concerned Department for Risk Assessment

• Responsible for third party coordination.

• Monitor, control, and document change orders.



Continuous Improvement:

• Measures work performance against engineering work standards.

• Applying Earned Value to the project

• Project progress follow-up, analyze actual progress for early warnings on potential issues.





People Management:

• Ensures the effective achievement of functional objectives through the leadership of the projects unit, setting project and individual objectives, and managing performance.

• Provide coaching/consulting function to various project management team as needed to ensure that all understand project planning & schedule issues, provide feedback on progress, and unresolved issues, which requires the team input.

• Provide Teaching and Coaching to Americas site project controllers as required to meet business objectives



Scope

Financial:(cost and/or revenue budget with exclusive authority)

Size:(# of employees across layers reporting up to this role)

Geography:(# of sites, countries, or regions w/direct accountability)

KPI's (key indicators that this role would be accountable for)

Problem solving/Decision Making (other context describing complexity of role, problem solving, decision making)

Analyze risk and instigate avoidance activities. Establish contingency plans and identify trigger events and responsibility for initiating corrective action

Able to deal with a constantly evolving, highly dynamic, international business environment
Ability to develop, use and influence the client's international network effectively

Ability to deal with balance between supportive/steering activities and challenger role at SCMT level

Ability to deal with language and cultural differences related to international operations

Translates technical solutions to solve current problems.
Analysis progress performance and translates into concrete actions.

Leverages capabilities of related disciplines and functions.

Independently develops Strategies & solutions using technical and/or functional skills with limited guidance.

Demonstrates and develops innovative applications, approaches, and procedures.

Generates "best practices" and translates to others on global level.

Demonstrates innovation and creativity consistently in problem-solving and results.

Interacts with peers across multiple sites to share technical knowledge with routine conference calls

Shares best practices globally through interaction with CII and meetings with Site Investment Leaders



Requirements

Minimum Qualifications (degree, training, or certification required)

• Minimum BS Degree in Engineering and/or Finance (business economics)

• Strong conceptual, communicative and analytical skills and ability to influence effectively and to deal with cultural differences.

• Strong oral and written communication and presentation skills


Minimum Experience (technical, functional, and/or leadership experience required)

• Minimum of 15 years' experience in project planning & controls

• Broad knowledge of accounting, fiscal, legal, strategic processes, performance measurement, project management, businesses processes, business administration, SAP

• Management experience functional and/or hierarchical

• In depth knowledge of Chemicals in general and SCM in particular.

• Knowledge of performance management concepts and processes

• Strong planning skills

• Know how of strategic planning

• Proficiency in computer/IT&system


Job Specific Skills (key functional, leadership, or business skills required

• Preferable to be PMP.

• Strong planning and organizing skills.

• Assignments require solid understanding of many of the aspects involved in the projects & how these activities inter-related.

• Thorough knowledge of company policies & procedures

• Excellent knowledge of computer and applicable software. Preferably MS Project, MS Office - Excel, Word, Power Point required or similar.

• Excellent knowledge of Primavera, and resource loading.

• Strong presentation skills.



Competencies (key functional, leadership, or business competencies required)

• Expertise.

• Self-confidence.

• Teamwork and co-ordination.

• Leadership.

• Analytical thinking

• Systematic approval.





Established in 1978, NES Global Talent provides a complete range of contract and permanent talent solutions to the Oil and Gas, Power, Construction and Infrastructure, Life Sciences, Manufacturing and IT sectors worldwide. With more than 40 offices in 28 countries, we are able to provide our clients with the engineering and technical expertise they need, wherever and whenever it is needed. Offering far more than a traditional recruitment service, we fully support our contractors while they are on assignment with everything from securing visas and work permits, to providing market leading benefits packages and accommodation, ensuring they are safely and compliantly able to support our clients.