Nabors

Featured Employer
Magnolia, Texas, United States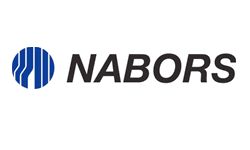 Company: Nabors
Skills: Accounting
Experience: 3 + Years
Education: Bachelors/3-5 yr Degree
Location: Magnolia, Texas, United States
No location/work authorization restrictions found.
---
Are you seeking an opportunity to show your exceptional skills and knowledge? Are you looking for a company which provides you with dynamic and challenging work environment every single day? If yes, look no further.... We are seeking individuals who are skilled, knowledgeable and ready to work in a fast paced environment to deliver top notch solutions to cater business needs.
About Nabors
Nabors owns and operates one of the world's largest land-based drilling rig fleet and is a provider of offshore drilling rigs in the United States and multiple international markets. Nabors also provides directional services, performance tools and innovative technologies for its own rig fleet and those of third parties. Leveraging our advanced drilling automation capabilities, Nabors' highly skilled workforce continues to set new standards for operational excellence and transform our industry.

Canrig Drilling Technology Ltd., with revenues of approximately $400M, provides equipment, tools, services, and software products to oil and gas companies worldwide to improve the safety and efficiency of the drilling process. Our workforce, like our technology, is rapidly expanding and looking for a qualified Accounts Receivable Billing Specialist.
POSITION SUMMARY
This position will report directly to the Billing/Collection Manager and will interface with all AR customers and departments (Marketing, Field Services, Rental -District divisions and Canrig Mfg. operations). Work with all personnel to ensure the accuracy of AR business related transactions for all customers via databases and Excel. Responsible for accurately and timely invoicing for products and services rendered and completing daily, monthly and quarterly reporting.
DUTIES/ RESPONSIBILITIES
• Manage and invoice transactions for products and services in multiple billing systems for all Canrig locations. Review supplied purchase order and dollar amounts for accuracy prior to invoicing customer.
• Submit invoices thru client designated electronic billing systems or via mail to customers.
• Contact internal departments on items of question and determine appropriate resolution in order to transact and invoice customer.
• Participate in the department balancing for daily and monthly invoice creation totals using Excel and Oracle.
• Monitor and report on unbilled transactions for all Canrig locations at month end and identify areas needing additional improvement.
• Maintain good communication with internal departments in order to improve processes and procedures relating to AR customer billing and collections.
• Attend departmental meetings as determined by Billing Manager to stay informed on current procedures for AR billings and any changes applicable for invoice review, creation or collection issues.
• Responsible for monthly accounting closing duties which include Inter-Company GL transactions and balances from manufacturing and Oracle databases.
• Assist in collections as need.
• Complete special projects as assigned related to AR internal and external customer relations and improve processes for accuracy as applicable.
EXPERIENCE
• 5 + years Accounts Receivable experience
• Proficiency in Excel
• Experience in a manufacturing environment helpful
• Strong Knowledge of standard billing concepts
• Inter-Company experience a plus
• Experience in Oracle financials helpful
EDUCATION
• Some college/Associates Degree (preferred)
• High School Diploma
LANGUAGE SKILLS
Fluent in English. Ability to read and write, comprehend complex instructions, write short correspondence, and memos.
REASONING ABILITY
Ability to solve practical problems and deal with a variety of concrete variables in situations where only limited standardization exists. Ability to interpret a variety of instructions furnished in written, oral, diagram, or schedule form.
COMPUTER SKILLS
To perform this job successfully, an individual should have knowledge of using Microsoft word and excel.
CERTIFICATES, LICENSES, REGISTRATIONS
Valid Driver's License
• Basic knowledge of Oil & Gas industry
PHYSICAL REQUIREMENTS / WORKING CONDITIONS
• Walking or standing for long periods of time
• Bending or stooping
• Climbing stairs and/or ladders
• Lifting up to 50lbs
• Use of hand tools
• Operating a vehicle
BEHAVIORAL COMPENTENCIES
Good analytical, problem solving skills and detail oriented
• Ability to work well with people
• Excellent communication, organizational and follow through skills
• Ability to multi-task and work under pressure and meet deadlines
• Motivated, energetic, self-starter, should be able to work with a minimum of supervision

• Problem Solving - Identifies and resolves problems in a timely manner, gathers and analyzes information skillfully, develops alternative solutions, works well in a problem solving situation, uses reason when dealing with emotional topics.
• Technical Skills - Assesses own strengths and weaknesses; pursues training and development opportunities; strives to continuously build knowledge and skills; shares expertise with others.
• Oral communication - Speaks clearly and persuasively in positive or negative situations; listens and gets clarification; responds well to questions; demonstrates group presentation skills; participates in meetings.
• Written Communication - Writes clearly and informative; edits work for spelling and grammar; varies writing style to meet needs; presents numerical data effectively; able to read and interpret written information.
• Teamwork - Balances team and individual responsibilities; exhibits objectivity and openness to others' views; gives and welcomes feedbacks; contributes to building a positive team spirit; puts success of team above own interest; able to build moral and group commitments to goals and objectives; supports everyone's efforts to succeed.
• Ethics - Treats people with respect; keeps commitments; inspires the trust of others; works with integrity and ethically; upholds organizational values.
• Organizational Support - Follows policies and procedures; completes administrative tasks correctly and on time; supports organization's goals and values; benefits organization through outside activities; supports affirmative action and respects diversity.
• Judgment - Displays willingness to make decisions; exhibits sound and accurate judgment; supports and explains reasoning for decisions; includes appropriate people in decision making process; makes timely decisions.
• Motivation - Sets and achieves challenging goals; demonstrates persistence and overcomes obstacles; measures self against standard of excellence;
• Planning/Organizing - Uses time efficiently; plans for additional resources; sets goals and objectives.
• Professionalism - Approaches others in a tactful manner; reacts well under pressure; treats others with respect and consideration regardless of their status or position; accepts responsibility for own actions; follows through on commitments.
• Quality - Demonstrates accuracy and thoroughness; looks for ways to improve and promote quality; applies feedback to improve performance; monitors own work to ensure quality.
• Safety and Security - Observes safety and security procedures; determines appropriate action beyond guidelines; reports potentially unsafe conditions; uses equipment and materials properly.
• Adaptability - Adapts to changes in the work environment; manages competing demands; changes approach or method to best fit the situation; able to deal with frequent change, delays or unexpected events.
• Dependability - Follows instructions, responds to management direction; takes responsibility for own actions; keeps commitments; commits to long hours of work when necessary to reach goals; completes tasks on time or notifies appropriate person with an alternate plan.
Today, Nabors owns and operates the world's largest land-based drilling rig fleet and is a leading provider of offshore platform workover and drilling rigs in the United States and numerous international markets. With operations in 28 countries, Nabors also provides directional drilling services, performance tools and innovative technologies throughout many of the most significant oil and gas markets. Leveraging our advanced drilling automation capabilities, Nabors' highly skilled workforce continues to set new standards for operational excellence and transform our industry.

As of April 16, 2018, Nabors' assets include:
407 land drilling rigs
31 offshore platform rigs
Nabors is ranked in the Global Top 30 in Rigzone's Ideal Employer Rankings - find out more here.