Nabors

Featured Employer
Alice, Texas, United States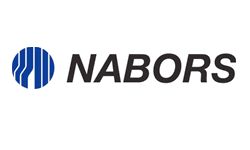 Company: Nabors
Skills: Casing, Crew Chief, WellSite Supervisor
Experience: 5 + Years
Education: High School/Secondary
Location: Alice, Texas, United States
No location/work authorization restrictions found.
---
Are you seeking an opportunity to show your exceptional skills and knowledge? Are you looking for a company which provides you with dynamic and challenging work environment every single day? If yes, look no further.... We are probing for individuals who are skilled, knowledgeable and are ready to work in a fast paced environment to deliver top notch solutions to cater business needs.
• About Nabors
Nabors Industries owns and operates the world's largest land-based drilling rig fleet and is a leading provider of offshore platform workover and drilling rigs in the U.S. and multiple international markets. Nabors also provides innovative drilling technology, directional drilling operations and drilling instrumentation and software. Through its various subsidiaries, Nabors manufactures and sells top drives, catwalks, wrenches, drawworks and other drilling related equipment which are installed on both onshore and offshore drilling rigs.
• Nabors Drilling Solutions is an oil and gas service company and a division of Nabors Drilling Technologies USA, Inc. With offices in Alaska, North Dakota, North East, Wyoming, East/South/and West Texas, we are positioned to service both the North American and International marketplaces. Our workforce, like our technology, is rapidly expanding and looking for a qualified Tubular Running Services Operations Supervisor - South Texas.
JOB RESPONSIBILITIES
Oversees the day-to-day tubular services operation of district to ensure safe, timely, efficient operations and delivery of equipment and personnel to customer job sites.
• This position is a rotation of 14 days on and 14 days off schedule
• Supervises, trains and evaluates tubular services field employees to ensure they provide quality service to the customer at all times.
• Gathers information needed such as field tickets, work orders and field reports to give to accounting for invoicing client.
• Assists in establishing Operations policies and procedures and ensures they are adhered to.
• Performs periodic field inspections to ensure employees are following safety and environment procedures and to visually inspect the condition of equipment and spare parts; prepares written reports for Operations manager to determine necessary corrective action.
• Responds to customer requests in a timely and professional manner; notifies customer what steps will be taken to resolve any issues and an estimate of the time required.
• Reviews outgoing equipment to ensure it contains all correct components prior to sending to customer location.
• Determines and schedules appropriate transportation to move Nabors equipment to/from location.
• Oversees purchasing process including completing requests and providing justification for needed parts/equipment.
• Daily 24 hour communication with personnel and customers.
• Supervises crew mobilization and advises Operations Manager of changes.
• Ensure all safety equipment is in good repair and safety guidelines are followed and documented.
• Communication with customers done in a professional manner.
• Employee is accountable to follow the responsibilities as described in Global Quality Document ST-Q-8.3 regarding NCRs.
• Understand and comply with all legal requirements and company policies and procedures, including, but not limited to: Finance, Human Resources, Legal and Compliance, Quality and HSE, etc.
• Financial responsibilities will be communicated by manager and/or local or global Delegation of Authority, when applicable
• Compliance with all Nabors Policies, Systems, and Standards, including, but not limited to: Compliance and Legal, Finance, Human Resources, Quality and HSE, etc.
• Other duties as assigned
MINIMUM QUALIFICATIONS / SKILLS
• High School Diploma or equivalent
• 5+ years oilfield experience
PREFERRED QUALIFICATIONS
• Bachelor's Degree preferred
ESSENTIAL SKILLS / PHYSICAL REQUIREMENTS / WORKING CONDITIONS
• Ability to read, analyze, and interpret general business periodicals, professional journals, technical procedures, or governmental regulations.
• Ability to write reports, business correspondence, and procedure manuals.
• Ability to effectively present information and respond to questions from groups of managers, clients, customers, and the general public.
• Ability to add, subtract, multiply, and divide in all units of measure, using whole numbers, common fractions, and decimals.
• Ability to compute rate, ratio, and percent and to draw and interpret bar graphs.
• Ability to solve practical problems and deal with a variety of concrete variables in situations where only limited standardization exists.
• Ability to interpret a variety of instructions furnished in written, oral, diagram, or schedule form.
• Good organizational and communication skills.
• Ability to sit for long periods of time in meetings and while driving to rig locations.
• Requires the ability to stand up to ½ the time.
• Requires the ability to walk, sit, and use hands to finger, handle, or feel over 2/3 of the time.
• Requires the ability to talk or hear more than 2/3 of the time.
• Requires the ability to lift up to 50 pounds, unassisted.
• Requires close vision, color vision, peripheral vision, and the ability to adjust focus.
• Ability to get in and out of vehicle and walk on rocky surfaces and climb stairs to meet with rig personnel.
• Typically works in a moderately noisy, business office environment
• Exposure to outdoor elements
• Mostly in vehicle or in office environment
Today, Nabors owns and operates the world's largest land-based drilling rig fleet and is a leading provider of offshore platform workover and drilling rigs in the United States and numerous international markets. With operations in 28 countries, Nabors also provides directional drilling services, performance tools and innovative technologies throughout many of the most significant oil and gas markets. Leveraging our advanced drilling automation capabilities, Nabors' highly skilled workforce continues to set new standards for operational excellence and transform our industry.

As of April 16, 2018, Nabors' assets include:
407 land drilling rigs
31 offshore platform rigs
Nabors is ranked in the Global Top 30 in Rigzone's Ideal Employer Rankings - find out more here.