International Development Company Manpower Supply

Featured Employer
Abu Dhabi, Abu Dhabi, United Arab Emirates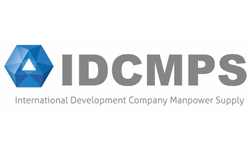 ---
Job Purpose and Scope:
The Completion Engineer is responsible for the overall effectiveness of the operational optimization campaign (Limiter Re-design on Islands & Jack-ups), as it refers to completion activities, and ensuring that lessons learned, best practices and simplified workflows are captured and incorporated in COMPANY's work processes.
Principal Accountabilities:
• Prepares work products in support of the overall operational optimization campaign (Limiter Re­ design) for both Island and Jack-ups.
• Liaisons with DR-DCE Island & Jack-up FTR/Completion champions to share ideas and capture best practices and promote LR visibility.
• Drives uptake of /FTR within DR-DCE Completion Engineers and reports out progress to management.
• Produces and validates performance metrics to track progress
• Interfaces with Shareholder Limiter Re-design teams to share best practice and lessons learned.
• Interacts as optimization engineer with drill teams during the well planning, execution and post­ drill reviews.
• Maintains a liaison with service company engineers and keeps abreast of recent developments aimed at improving engineering and operational efficiency.
• Analyzes overall performance of COMPANY optimization program and recommends changes I
improvements based on findings
• Helps develop and maintain, COMPANY Standard operating instructions as well as harmonized work-flows
• Prepares management report-out products on the effectiveness of the Operational Technical Support team effort.
• Provides drill teams with Limiter Re-design products, training material, graphics etc. aimed at promoting the process and celebrating success.
• Reviews, categorizes and logs Limiter Re-design Idea Cards and makes recommendations to implement suggested improvements, also recommends cards/ideas for reward recognition.
• Keeps up to date on technology enhancements I industry best practice that could improve COMPANY operations.
Mentors other engineers in Limiter Re-design and Continuous Improvement practices.
Minimum requirements
• Bachelor's Degree in relevant Engineering discipline such as Petroleum or Mechanical.
• Minimum five years' experience including two years' experience in offshore work related to completion activities.
• Knowledge of completion engineering and Information Management Systems
• Safety training
• Incident investigation methods/strategies
• Computing skills including MS Office
• Working knowledge of the following would also be beneficial: Oilfield tubular equipment
• Completion hardware; packers, safety valves, swell packers, SSD, ICV,plugs etc. Stimulation techniques - Acidizing and fracturing
• Basic drilling and completion fluids
• Basic oilfield cementing
• Wireline and Coiled Tubing BOP equipment and testing
• Open hole and cased hole logging equipment and techniques
• Drilling & Completion Operations
• Risk assessment
• Coil tubing and wireline equipment and operations
• Additional specialized skills including: Incident investigation , Report writing
• Performance improvement techniques
• Technical writing
• Presentation skills
• Negotiation techniques
• Influence without authority
• Problem solving
• OpenWells - navigation and interpretation
• Data management and interpretation
At IDC Manpower Supply we understand that the task of providing services of requirement and selection of personnel demands a high degree of integration between the client and its adviser in order to create a partnership that really add value to the process, Our mission is that our clients made their final decisions counting with all the information and local expertise that IDC Manpower Supply makes available to them.
Our firm counts with a team of seasoned professionals with long standing experience in the areas of recruitment and selection of specialized personnel for the oil Industry, who will manage this process end-to-end and assist you in taking the right human resources decision.
Our Parent Company, International Development Company (IDC) is one of the UAE's leading service and supply companies. With its international expertise in the oil, gas, power and water, telecommunication, private industrial projects, construction, petrochemical industries, along with a reputation for progressive and innovative approaches to business, it has experienced rapid expansion and prosperity.
Over the course of 39 years, IDC maintained its continuous coverage of interrelated fields; starting with the oil & gas industry, and its focus on developing countries that are experiencing an increasing need of equipment, spare parts, consumer goods and general industrial supplies. This earned IDC its reputation as a quality supplier of material, equipment and services that are provided by engineers and well-qualified specialists in various fields.