Grupo Epalmo

Featured Employer
Luanda, Luanda Province, Angola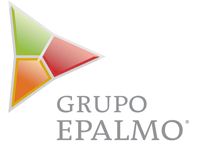 ---
Role / Mission :
Supervise site activities such as commissioning and start up, ensure compilance of the activilies for which he/she is responsible with the established process and HSE requirements, while respecting the relative time
Main responsibilities:
Verify that the pre- commisioning , commissioning and start up requirements are accounted for into engineering documents
Supervise the preparation of the

pre-

commisioning,

commissioning, start up and handling over site activities in accordance with the relevant procedures
Supervise the

pre-

commisioning,

commissionlng, start up and test run activities. For these activities, define the specific temporary logistic required to comply with the project scope of work. elaborate tools and method of control
Support the Commissioning Superintendent for the aspects falling withtn his area of responsibility
Ensure the application of the HSE Manual for the activities falling within his/her sphere of responsibility
Ensure the issue of work progress reports for the part he is responsible for
With 18 years of activity around the world, Grupo Epalmo, based in Porto, Portugal, is acknowledged in its own country and in the international markets for its competence, accuracy, professionalism and perseverance, being one of the major business groups experienced in Human Resources, Temporary Work, Professional Training, Consulting, Construction and Industrial Maintenance.
Grupo Epalmo has always followed a business dynamic focused on both clients and collaborators, and though mainly directed on the Energy, Industrial and Construction areas, it has been increasing its investments regarding the conquering of new and ambitious goals and markets.
Based always on a spirit of professionalism and supported by a technical and theoretical know-how, Grupo Epalmo, and its highly qualified and motivated teams, is the first to provide services with the aspiration to best serve the clients' demands, with dedication and consideration.
Operating in more than 20 countries, including Angola, we provide our teams and specialists, for operators in the international energy sector, from Oil & Gas and industrial maintenance, to nuclear and construction.
Grupo Epalmo, Headquarters;

Rua S. Lourenco 12 1 Sala 1 e 6
Apartado 1120
4446 – 909 Ermesinde – Portugal
Tel: (+351) 229 773 650
Fax: (+351) 229 733 544
For more information's and Resumes Submittals please use the following:
www.grupoepalmo.com