WorleyParsons

Featured Employer
Aberdeen, Scotland, United Kingdom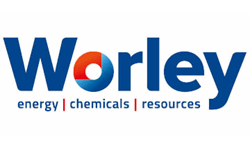 Company: WorleyParsons
Skills: Mechanical Engineering, Maintenance Engineer
Education: Tech/Vocational Cert/Apprenticeship
Employment Type: Full Time Salaried Employee
Salary: Negotiable
Location: Aberdeen, Scotland, United Kingdom
No location/work authorization restrictions found.
---
WorleyParsons is looking for an O&M Specialist / Senior Mechanical / Maintenance Authority to join their team in Aberdeen on a full time permanent basis.
Expectations
To be the Operations and Maintenance Functional Lead in support of the Project Delivery Director
To support contract/project managers in meeting their operations and maintenance discipline related goals and objectives within WorleyParsons Services UK Ltd contracts, brownfield and greenfield projects and O&M contracts
To support the development and implementation of WorleyParsons' production operations and maintenance capabilities
Accountable for setting & implementing strategies and policies for the Operations & Maintenance function
Disseminate technical knowledge and deliver technical expertise, particularly in the Mechanical Discipline, in support of the business, including leading technical audits.
Key aims and objectives
To support and assure safe delivery and environmentally compliant production operations and maintenance workscopes
To guide the O&M contracts in optimizing the maintenance and availability of all offshore plant and equipment to safely achieve production targets
Demonstrate Safety Leadership
Prime responsibilities and duties
Demonstrate Safety and Functional Leadership and support Emergency Response arrangements as required
Ensure compliance with statutory, corporate and customer HSE requirements
Senior Mechanical Technical Authority accountable for Mechanical Operations discipline to assure the safety, legal compliance and quality of all mechanical personnel in O&M operations by continuous improvement of performance standards, leadership & guidance, training and workforce capability & competency within WorleyParsons Services UK Ltd.
Provide Operations support to the O&M function across all contracts and business development opportunities as required.
Co-ordinate with WorleyParsons globally on Mechanical Technical Authority issues and standards. Manage the process of appointment of Technical Authorities within the O&M function.
Input to the Production Operations and Maintenance strategies for business development
Set the standards for measurement and monitoring of the total maintenance effort and implementation of continuous performance improvement programs
Monitor corporate key performance indicators for each O&M contract and report against agreed objectives.Input to the O&M Audit year plan and conduct audits/peer reviews to meet the planProvide O&M input to business development initiatives, including Pre-Quals, ITT bids and marketing material
Develop and implement practices, processes and procedures to meet the requirements of being a Duty Holder
Provide guidance on maintenance training to meet legislative and contract requirements
Manage the technical content of WorleyParsons' competency system and ensure appropriate technical standards are set for both Blue collar and white collar workers
Assist in recruitment process as required, conducting interviews and responding to HR queries on personnel suitability.
Allied occasional duties
Interface with HSE in all matters as required, particularly when associated with the role of Senior Electrical Authority for WorleyParsons Services UK Ltd.
Provide technical support to O&M Operations.
Develop and present to potential customers, the WorleyParsons O&M capability
Chair Disciplinary hearings or Grievance Reviews, as required
Attend Incident Review Panel meetings, as required
Lead Incident Investigation teams, as required
Contribute to Succession Planning activities
Participate as Crisis Management team member, as required
Key internal interfaces
Other Functional Leads
Maintenance Director
Project Delivery Director
Contract Managers
Project Managers
WorleyParsons Contract, Project and Functional Technical Authorities
WorleyParsons Functions / managers including HSE, HR, recruitment, L&D

Key external interfaces
Statutory Bodies and Engineering Institutions (especially IET)
Certifying & Verification authorities
Customer Technical Authorities
Training Providers
Oil & Gas UK Users Group
3rd party service providers & suppliers
Qualifications / Training
Essential:
Degree qualified in Engineering
Desirable
Chartered Engineer, Member of relevant technical institution (eg MIET)
NVQ4 in Maintenance Operations
ISSOW (or similar Control of Work system) Performing and Isolation Authority
Experience
Considerable experience in asset operations, including in an offshore environment
Extensive experience in Maintenance & Mechanical operations and discipline in the offshore oil & gas environment
Planning, risk assessment and execution of operations in oil & gas environment
Assessment of discipline personnel in a competency assurance environment based on objective assessment principles.
Considerable Design, Operations and Maintenance experience at a senior/managerial level within the oil& gas industry
Technical audit practitioner, particularly with experience in auditing operating procedures and guidance
Development of procedures, technical guidance notes and performance standards
Proven leadership experience
Personal Qualities, Aptitudes and Skills
Demonstrate flexibility and willingness to respond to the varying priorities of an operational environment.
Good planning and organising skills
Good team player and communication skills
Networking and ability to establish constructive working relationships with operatives, supervisors, project managers, functional advisors, client technical focal points and regulators
Discipline approach to workflow management and the management of change
Competencies - Generic
Operations Planning
Operational Supervision
Risk Assessment
Operative selection
Coaching
Competency assurance and assessment
Control of Work/Safe Systems of Work
Maintenance techniques
Maintenance analysis and driving implementation of resulting improvement/change
Competencies - Technical
Planning of Mechanical and multi-discipline workscopes and operations
Execution of mechanical workscopes and operations
Guidance on Electrical workpack design and implementation, particularly of complex systems and equipment.
Approval of Operational Risk Assessments with Mechanical content
Considerable knowledge of management of Safety Critical Elements and equipment and Safety Cases to give guidance and leadership to operational contracts
Application and administration of pertinent regulations.