Oceaneering

Featured Employer
Aberdeen, Scotland, United Kingdom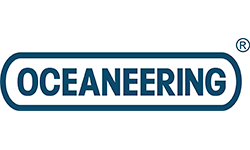 ---
Company Profile

Oceaneering is a global provider of engineered services and products, primarily to the offshore energy industry. We develop products and services for use throughout the lifecycle of an offshore oilfield, from drilling to decommissioning. We operate the world's premier fleet of work class ROVs. Additionally, we are a leader in offshore oilfield maintenance services, umbilicals, subsea hardware, and tooling. We also use applied technology expertise to serve the defense, entertainment, material handling, aerospace, science, and renewable energy industries.

Position Summary

To provide personnel resource and co-ordination support to NDT project managers, and NDT Senior Management.
This position requires a person with excellent communication skills at all levels from general NDT technicians to senior management while being able to demonstrate an aptitude for being well organised and diplomatic in order to build and maintain constructive and positive relations the offshore personnel.
Day to day duties will include sourcing and screening candidates in a timely manner to ensure they have the necessary trade qualifications, experience and aptitude to carry out the tasks required by the client.
The job also requires the person to be motivated, hard working and approachable. Initiative and forward planning are also necessary characteristics to ensure all vacant positions are filled well in advance with the appropriately trained, qualified and experienced NDT personnel.

Duties & Responsibilities

Functions
ESSENTIAL
Liaise with NDT Management regarding the ongoing engagement of both Staff and temporary contract NDT/Rope Access personnel to meet both current and future client requirements.
Ensure all personnel deployed are suitable for the required job roll having the necessary training, qualifications and experience. This would include but would not be limited to: NDT Qualifications; Rope access qualifications; certification for travelling and working offshore; level of competence; Permit authority etc.
Process and implement all submitted mobilisation requests.
Manage and co-ordinate all new personnel applications in accordance with both company and HRUK procedures.
Maintain recruitment filing systems/databases including inspection personnel certification.
Utilise existing NDT department trackers and Microsoft/Google software to accurately track and forecast all current and future personnel requirements.
Provide all necessary logistical support for Inspection personnel mobilising/de-mobilising to both onshore/offshore locations being serviced by the Oceaneering Aberdeen NDT Team.
Provide the NDT management team with update/progress reports both on a daily basis and at the weekly team meeting
Attend and contribute at Oceaneering planning/co-ordination meetings on behalf of the NDT Project management team if required
Preparation and maintenance of any planning/co-ordination documents and reports as instructed by Project Management
Provide general administration duties when required including holiday cover for other administration staff.
NON-ESSENTIAL
Assist with any other duties when required as directed by the NDT Management team
Undertake specific projects as instructed by senior management
The above list of duties is not exclusive or exhaustive and the post holder will be required to undertake tasks that may reasonably be expected with the scope of the post
Safety
Ensure that the Safety policies and procedures are understood and adhered to so far as is reasonably practicable in order to ensure a safe working environment.

Other
Carry out work in accordance with the Company Health, Safety, Environmental and Quality Systems.
Perform the assigned tasks with due diligence regarding the Integrated Management Systems on the Company.
Eliminate waste of whatever form, to suggest the use of more environmentally friendly substances and practices and contribute to the continuous improvement of the environment.
Supervisory Responsibilities
This position has NO direct supervisory responsibilities.
Reporting Relationship
Reports directly to the NDT Senior Operations Manager
Both the NDT Senior Operations Manager and the NDT project management team will also define the day-to-day work for this position
Performance will be measured by the NDT Senior Operations Manager

Qualifications

REQUIRED
Appropriate Secondary School qualifications
DESIRED
Appropriate Recruitment/ Co-ordination training or working towards a suitable project management qualification
Knowledge, Skills, Abilities, and Other Characteristics
Proven experience in the recruitment of engineering and inspection personnel within the oil and gas related sector and or experience in a similar position.
Proven aptitude and ability in all administrative duties
Ability to work to given deadlines with minimal supervision
Experience of working on PC work stations in particular with recruitment/co-ordination software, Google software, Microsoft Excel and Word products
Ensures that regular consistent communication and interaction takes place with project management team.
Working Conditions
This position is considered OFFICE WORK which is characterized as follows.
Almost exclusively indoors during the day and occasionally at night
Occasional exposure to airborne dust in the work place
Work surface is stable (flat)