Saudi Aramco

Featured Employer
Dhahran, Eastern Province, Saudi Arabia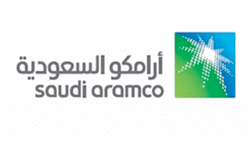 Company: Saudi Aramco
Skills: Legal, Regulatory Compliance
Experience: 6 + Years
Education: High School/Secondary
Employment Type: Full Time Salaried Employee
Location: Dhahran, Eastern Province, Saudi Arabia
No location/work authorization restrictions found.
---
Req Number: 16782BR

Position Description:
We are seeking a Compliance Counsel with significant experience in matters pertaining to Global Environmental Regulatory Compliance.
Headquartered in Dhahran, Saudi Arabia, you will join the Environmental regulatory compliance area within the Law Organization's newly created Corporate Compliance Organization. In this role, you will provide ground-floor guidance and knowledge on Global Environmental Regulatory Compliance, along with a broad spectrum of environmental, health, and safety matters that confront a multinational energy company and its global subsidiaries and joint ventures. Compliance Counsel, reporting through the Chief Compliance Officer and the General Counsel, will support the Company's overall compliance objectives; work with the compliance team to develop comprehensive compliance policies and programs; provide advice and training to Saudi Aramco executives and employees, coordinate compliance efforts among subsidiary companies, and manage resolution of compliance issues.
Saudi Aramco's Law Organization is growing in response to a broad corporate initiative that involves the continued growth of its exploration, production, refining and marketing, along with expansion into petrochemicals, renewables, power and other sectors of the energy business. For adventurous individuals who are interested in working at one of the world's most successful companies, Saudi Aramco offers challenging and sophisticated in-house opportunities.

Minimum Requirements:
As a successful candidate you must be currently licensed, admitted to practice, and in good standing with a state bar association in the United States Canada, or the European Union.
Graduated from an accredited U.S. law school.

Have 6+ years of hands-on corporate investigations experience at a large multinational corporation.

Specific knowledge of and significant experience with multi-jurisdictional environmental regulations is required, along with broad knowledge and experience in matters relating to traditional compliance offices.

Pragmatic, business-oriented, approach to challenges and competing priorities and deadlines.

Demonstrated ability to engage business line leaders to drive implementation of new procedures and legal requirements in a timely manner.

Capable of international travel.

Duties & Responsibilities:
You will be required to perform the following:

Multi-jurisdictional environmental compliance, climate change and permitting for water discharges, air emissions, solid and hazardous waste storage, treatment and disposal facilities, wetlands and natural resources, and endangered species issues;
Negotiate with international permitting and regulatory authorities.
Create and execute of self-audit programs.
Assist Saudi Aramco's Chief Compliance Officer, Corporate Secretary and General Counsel in advising the Saudi Aramco Board of Directors with respect to significant corporate governance and regulatory developments.
Oversee Saudi Aramco's compliance program obligations relating to environmental regulations including meeting all commitments of governmental enforcement agencies, as well as interacting with governmental agencies, as necessary.
Assist with Saudi Aramco's internal assessment of the company's relevant disclosure controls and internal control over financial reporting.
Monitor legal and regulatory requirements applicable to U.S. and/or U.K. listed companies, as well as, developments in legislation and enforcement to ensure Company has current and accurate compliance policies and procedures.
Provide direction, oversight, and counsel during environmental-related compliance reviews, whether conducted by Saudi Aramco personnel or outside counsel.
Support Saudi Aramco's global operations with expert environmental regulatory compliance counseling and advice.
Work with the Chief Compliance Officer to address environmental regulatory-related compliance concerns raised by business lines, subsidiary companies, and management.
Work with the business lines or subsidiary companies to determine any compliance gaps or practices that may expose the Company to legal liability or reputational harm.
Develop and manage compliance systems for tracking third party monitoring and due diligence.
Work with other attorneys to monitor the effectiveness of the compliance program.
Work with other attorneys and personnel to develop training modules, train individuals to deliver such modules, and roll-out a comprehensive compliance training program; and Support the Law Organization as to compliance law issues.
Compliance Counsel must demonstrate sound judgment and unwavering ethics.