Athens Group

Featured Employer
Yuzhno-Sakhalinsk, Sakhalin Oblast, Russia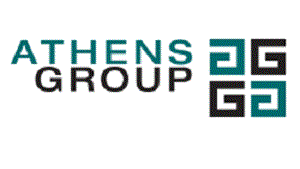 ---
Job Summary
Assist with the building and maintaining of an effective security program. Keen focus on protecting the confidentiality and availability of company cyber assets as well as limit any risks. Serve as a contributor providing support for risk management, regulatory compliance and change management.
Qualifications
· IT auditing and engineering experience
· Experience working with Microsoft Operating Systems
· Must be self-directed and able to function independently.
· Expert problem-solving skills.
· Network and System engineering experience.
· Preferred experience working with and maintain databases.
Essential Functions
· Working knowledge of network hardware and infrastructure.
· Working knowledge of industrial control systems.
· Ability to read/ create network diagrams and schematics.
· Able to work within a quality program to achieve target metrics.
· Ability to work within a team environment as well as independently.
· Experience working with Microsoft operating systems (upgrades, migrations, etc.).
· Manage projects and tasks effectively with little to no supervision.
· Conduct risk assessments, testing, implementation of policy and procedures, solution deployments, and system integration.
· Serve as subject matter expert on company security policy.
· Support deployment and integration of security controls.
Long term rotational opportunity available in Russia. Must have your own LLC or be willing to create one.
Athens Group, founded in 1998, provides Measurable Risk Reduction for Drilling and Production Assets.
Our suite of industry-leading technology assurance services helps our customers design, construct and operate safe, reliable rigs and platforms in compliance with the highest standards for performance and reliability.
We identify and remediate risks that, if left unchecked, can lead to project delays, expensive non-productive time, and health, safety and environmental incidents.